J&J's Third Quarter Looks Good, JPMorgan Unit Sale Grabs Interest, and 3 More Hot Stocks
Johnson & Johnson (NYSE:JNJ): Bernstein believes that Johnson & Johnson's third-quarter results will be positive, and the firm is reiterating its Buy rating and $97 price target. Over-the-counter sales for Johnson & Johnson are expected to have grown 8 percent, according to Bernstein analysts, which is also positive on pharmaceutical sales.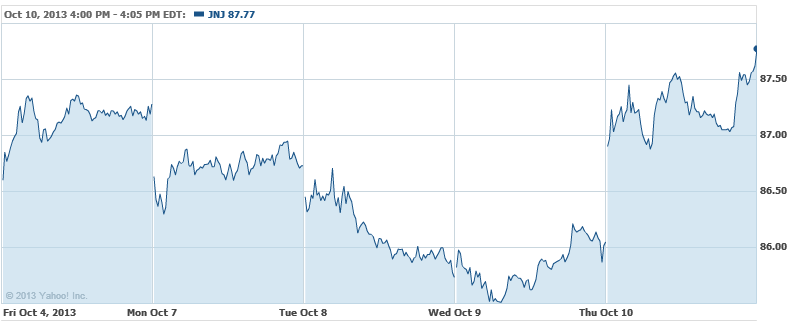 JPMorgan Chase & Co. (NYSE:JPM): JPMorgan's physical commodities unit, which went on sale Wednesday, has already garnered the interest of more than two dozen firms and companies, as JPMorgan's sales brochure for the block reportedly values the business at $3.3 billion. "It may be a buyer's market given rival commodities businesses from Hess and Gavilon are also up for sale," Seeking Alpha reports.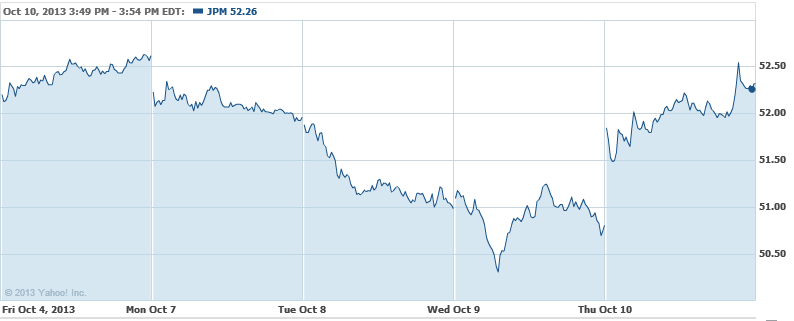 BlackBerry (NASDAQ:BBRY): BlackBerry is apparently "warm" to the idea of breaking up the company, as it's still unclear if Fairfax Financial can gather the resources needed for its $9 per share bid. Buyers that have been approached by BlackBerry have stated that they're only interested in portions of the troubled phone maker; those companies include SAP, Cisco, and Samsung.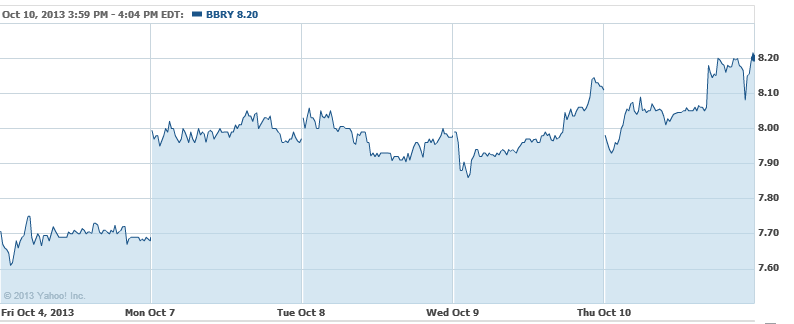 Tesla Motors (NASDAQ:TSLA): Investment firm FMR, which opened its position in Tesla back in 2011, has cut its 15 percent stake in Tesla down to 9.61 percent and is likely walking away with a healthy profit on that portion.

Nuance Communications (NASDAQ:NUAN): Nuance will be purchasing Varolli, the developer of a cloud-based platform for providing automated voice, email, and text message responses during customer service events, for terms that remain undisclosed. Though Varoli has just 400 enterprise clients, its platform is said to reach one out of five U.S. adults each year. Its products will be aligned with Nuance's existing cloud-based customer service offerings.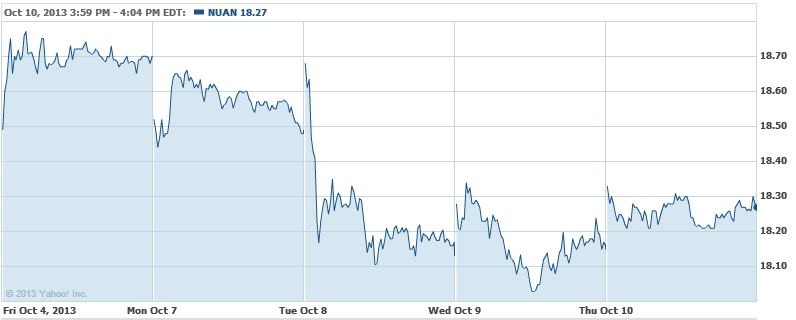 Investing Insights: Does Johnson & Johnson Support Higher Prices?