Jobless Claims Rise, But No Need to Sound the Alarm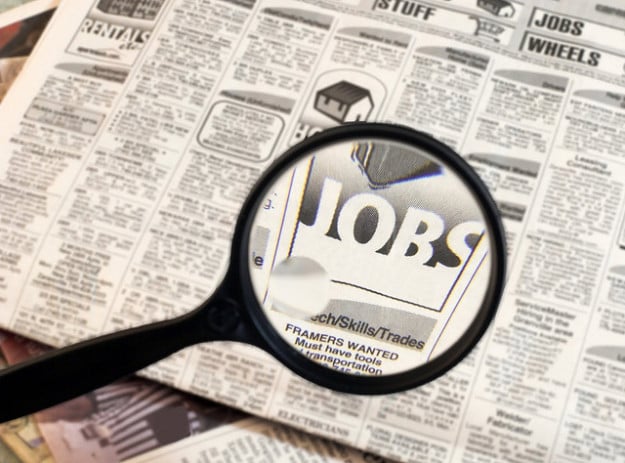 Forecasts made by the Federal Open Market Committee show the economy must cross some important hurdles before arriving at the necessary criteria for slowing bond purchases. Federal Reserve officials estimate the economy will grow 3 percent to 3.5 percent next year, pushing the unemployment rate down to 6.5 percent to 6.8 percent from May's 7.6 percent.
Initial claims for unemployment benefits, which act as a proxy for layoffs, are a good measure of the health of the economy, and, as Deutsche Bank economist Brett Ryan told Reuters, "Where jobless claims are right now should tell you that the economy is doing okay, that it's on a decent path." While more Americans than expected filed new jobless claims last week, the increase was not enough to signal a material shift from the recent pace of moderate job growth. As Ryan termed it, the "trend we've been seeing is still well intact."
The Federal Reserve's brighter outlook for both the job market and the economy was well represented in the Department of Labor's weekly claims numbers, even if they did jump. The Bureau of Labor Statistics reported Thursday that the number of initial claims for state unemployment benefits increased 18,000 to a seasonally adjusted 354,000, while economists expected levels to rise to just 340,000. Despite the increase, claims remained in the middle of the range for this year.
While jobless claims provide the first look at the employment situation for any given month, the weekly figures can be volatile, so economists use the four-week moving average to understand wider trends. Last week, that figure also rose, climbing 2,500 to 348,250, but staying below the 350,000 market the economists usually associate with steady job gains.
Initial claims provide just a snapshot of where the labor market is going. In addition to the generally downward trend claims have been following, there have been other signs that the job market is strengthening. Last month, employers added 175,000 jobs to their payrolls, nearly matching the average monthly gain for the past year. Even though the unemployment rate did inch up to 7.6 percent from 7.5 percent, it was because more Americans were confident they could find work and the labor force swelled. The Labor Department also announced last week that more Americans quit their jobs in a April than in March, an indication that more people are confident in the job market because most workers will not quit unless they have another job or are sure they can find one. Furthermore, when people quit, more jobs open for other workers or the unemployed.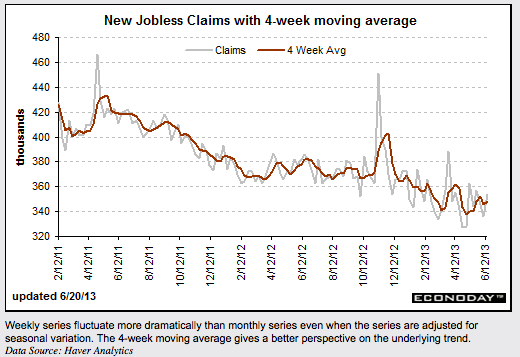 Follow Meghan on Twitter @MFoley_WSCS
Don't Miss: How Much Did This Tax Credit Boost Corporate Earnings?