Jobs Report Fails to Catch Falling Dollar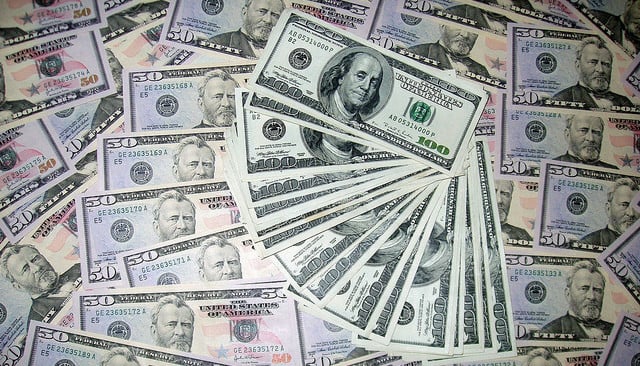 In July, The Economist touted improving economic conditions in America as a reason the U.S. dollar could continue its small-scale rally against other currencies. In those hazy, lazy days of summer, tapering — a reduction in the U.S. bond and mortgage buying program — was still slated for the fall. The June unemployment rate was largely unchanged, at 7.6 percent, but the economy added 195,000 jobs that month.
Sure enough, in July, the dollar dipped below 1.28 euros. The victory was short-lived when the dollar started and continued to climb, losing any ground it had made against the currency. Unlike previous fluctuations, the dollar continued to perform weakly against the euro. On Tuesday, the dollar reached its highest level against the euro in almost two years, as well as its high for 2013.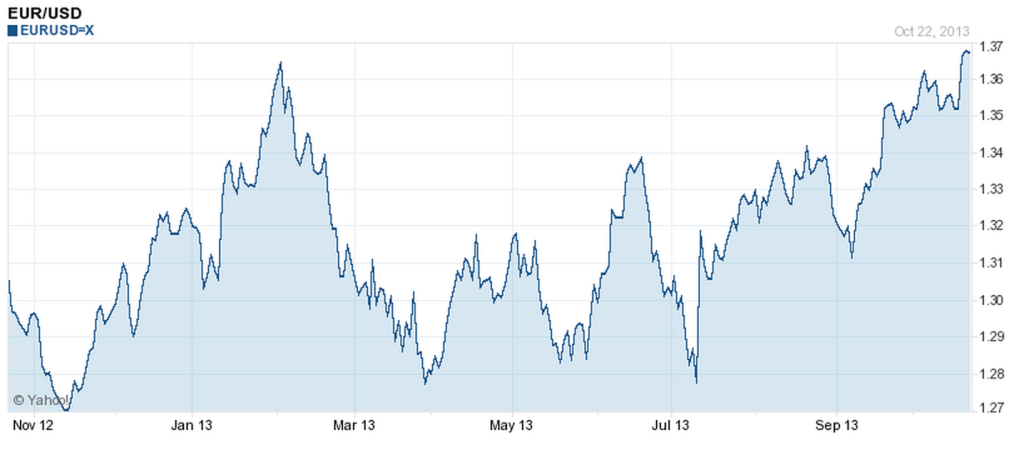 Broadly, it was a bad day for the dollar. The currency experienced overall losses on the U.S. Dollar Index, which measures the dollar's strength relative to other currencies. The dollar dipped as far as 79.137, approaching its February low of 78.92. The highest point on the index the dollar reached this year was 84.75 in July. Against the Japanese yen, a currency investors seek as a safe haven in times of economic trouble, the dollar fell 0.9 percent on Tuesday, to 97.32 yen.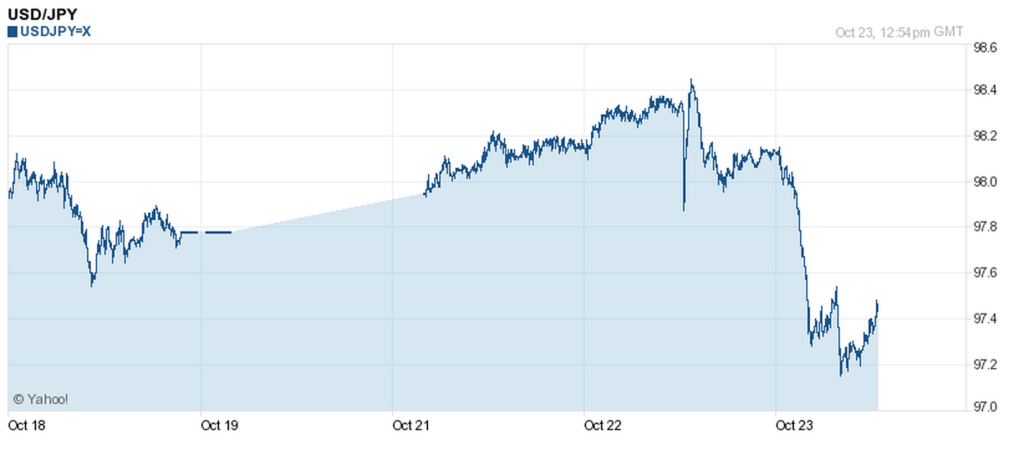 All of this currency news came in the wake of the September jobs report release by the U.S. Department of Labor. The report's release was delayed due to the government shutdown. In September, the U.S. economy added 148,000 nonfarm payroll jobs, according to the report. Monthly averages of such jobs for the year have been 185,000 per month. In a poll of economists by MarketWatch, the expected jobs number was on par with the average, 185,000.
The report may have been delayed because of the shutdown, but the lower-than-expected numbers for job growth cannot be attributed to the Washington brouhaha over budgets and ideologies. The data in the report came from before the shutdown started. However, the shutdown will likely contribute to the October jobs report, another set of data that could be disappointing for the U.S. economy.
As a result, tapering is likely to be delayed even further. Speaking to India's Economic Times, Shinichiro Kadota, a currency analyst with Barclays, said, "It's becoming difficult for the Federal Reserve to reduce its stimulus this year."
BTMU currency economist Lee Hardman explained to Reuters that tapering may no longer be possible this year. "The weaker-than-expected payrolls report certainly supports investors' expectations that the Fed is likely to delay tapering quantitative easing into at least the first quarter of next year," he said.