John Bogle: Social Security's the Greatest Fixed Income You'll Ever Get

"There are three pillars of the retirement system. One is Social Security. Two is the defined-benefit plan, and three is the defined-contribution plan. They are all in terrible shape. Social Security, I could fix it in five minutes."
John Bogle is no doubt one of the best investment managers on the planet. He founded The Vanguard Group, which manages approximately $2 trillion in assets, and is credited with the creation of the first index fund available to individual investors. In many ways, Bogle has defined what long-term investing looks like for the average person.
Although it's unlikely that Bogle could actually fix Social Security in five minutes, he has laid out a few competent changes that would ostensibly be easy to implement. "I'd change the cost-of-living adjustment — not to cheat the retired people, but to get a formula that was right. It would result in savings," he said in a question-and-answer session in May. "That in itself would probably cure it. But I'd add a couple of things. I would raise the maximum taxable earnings for Social Security. I'd raise it to maybe $140,000, $150,000."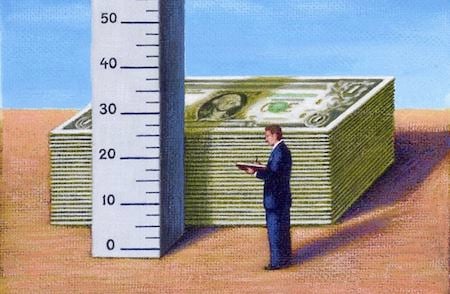 To put it lightly, raising the maximum taxable earnings rate for Social Security is a controversial issue. Many members of the GOP would rather see overhead costs reduced first before more revenue is brought in to fuel a leaking machine. That said, increasing the taxable range of income is more favorable to more Americans than increasing the rate on the current range. In 2013, the maximum taxable income was $113,700, and the rate was 12.40 percent.
An option floated by the Board of Trustees of the Federal Old-Age and Survivors Insurance and Federal Disability Insurance Trust Funds suggested that one way to solve the Social Security finding crisis would be to increase the tax rate by 2.66 percentage points. Another way would be to reduce payments by between 16.5 and 19.8 percent — a solution that is obviously unattractive to recipients.
Also on tap as a possible solution to the Social Security funding problem is increasing the age of retirement. Donald Fuerst, the Senior Pension Fellow at the American Academy of Actuaries, argues that: "Social Security's Old-Age and Survivors Insurance (OASI) challenges stem from our population demographics: partly from lower birth rates and immigration levels, and in part from Americans living longer. Simply put, the longer someone lives, the more benefits Social Security must pay."
Fuerst continues: "In 1940, when the new Social Security Administration began paying monthly retired-worker benefits, the 'full retirement age' was 65. At that time, workers who survived to age 65 had a remaining life expectancy of 12.7 years for males and 14.7 years for females. In 2011, life expectancy at age 65 was 18.7 years for males and 20.7 years for females, an increase of six full years for males and females."
Social Security is intended to compliment, not replace, individual retirement planning. Unfortunately, reports indicate that 53 percent of married couples and 74 percent of unmarried retirees receive at least 50 percent of their income from Social Security, while nearly 25 percent of married couples and nearly 50 percent of unmarried retirees rely on Social Security for 90 percent of income.
It's a mixed blessing, but speaking at the Morningstar Conference this week, Bogle suggested that "social Security's the greatest fixed income you'll ever get." That said, and with all of the above in mind, Bogle's advice turned to the market.
"We're all so transfixed with the movements of the stock market, but that has nothing to do with your retirement," he said. "It doesn't matter what the stock market is worth as long as the income keeps coming from dividends. In the long run, focus on the dividend stream, and focus on the fact that Social Security will keep coming."
Here's how the market traded on Friday: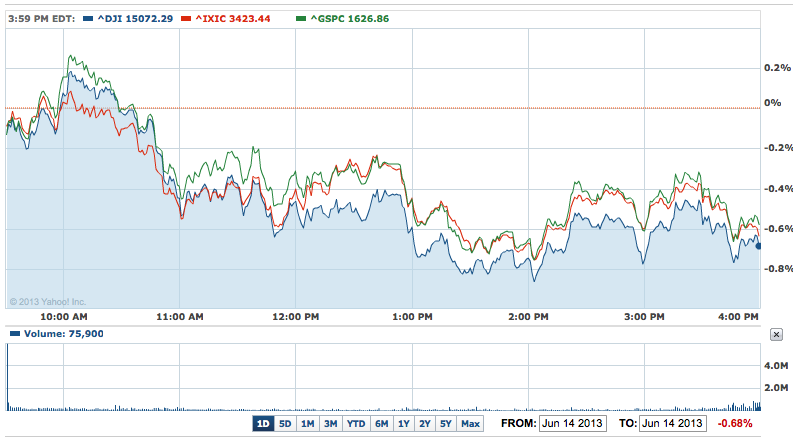 Don't Miss: Are Consumers Starting to Sour on the Economy Again?