Johnson & Johnson's Strong Quarter, Barclays Exec Takes a Break, and 3 More Hot Stocks
Johnson & Johnson (NYSE:JNJ): Shares of Johnson & Johnson are up marginally as the health care titan reported earnings per share of $1.36, beating by 4 cents, and revenues of $17.6 billion, which also beat, by $0.19 billion. Domestic sales saw a modest 1.7 percent gain for the quarter, while international sales moved up 4.2 percent over the same quarter last year. Global pharmaceutical sales gained 10.9 percent, to $7 billion, before currency impacts, as consumer sales also saw gains, up 2 percent.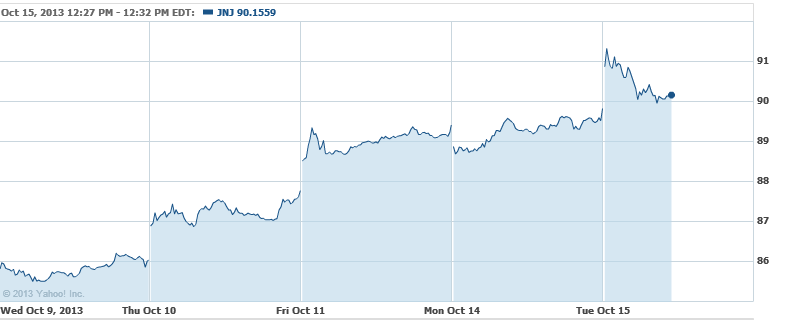 Barclays PLC (NYSE:BCS): Barclays's compliance chief, Hector Sants, who was formerly one of Britain's top financial regulators — he joined Barclays after the Libor scandal — will be taking a leave of absence through the end of the year after reportedly suffering from exhaustion and stress, RTE News is reporting. Barclays says Sants had been diagnosed following five years of leading the Financial Services Authority, as pressures have been mounting since the financial crisis due to job cuts, firesales and increased regulatory scrutiny, RTE explains.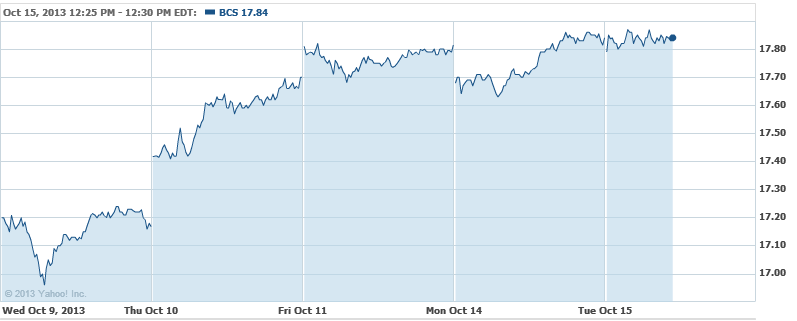 Microsoft Corp. (NASDAQ:MSFT): Jefferies analyst Ross MacMIllan struck a bullish tone on Microsoft on Tuesday, noting that "the stage is set for a series of value creating events to unfold over the next 18 months," which led the firm to slap a Buy rating on the company and up its price target to $42 from $33. A new operating structure with greater transparency was cited as one of the events, while MacMillan sees the potential for better portfolio focus: which assets should remain as core and what should be viewed as non-core, etc.
Siemens AG (NYSE:SI): Siemens is apparently in discussions with private equity group AEA regarding the sale of its water technologies unit, which it could sell to AEA for around $800 million, sources told Reuters. Siemens first announced its intentions to spin off the water tech division to allow it to focus on more profitable core businesses; Siemens is also supposedly in advanced discussions to sell its postal automation and baggage-handling division unit to equity firm Triton.

TripAdvisor Inc. (NASDAQ:TRIP): TripAdvisor has bought the hotel review site Oyster.com and will file it under the company's Smarter Travel Media business. Financial terms of the deal were not revealed; Oyster will continue to operate out of New York City.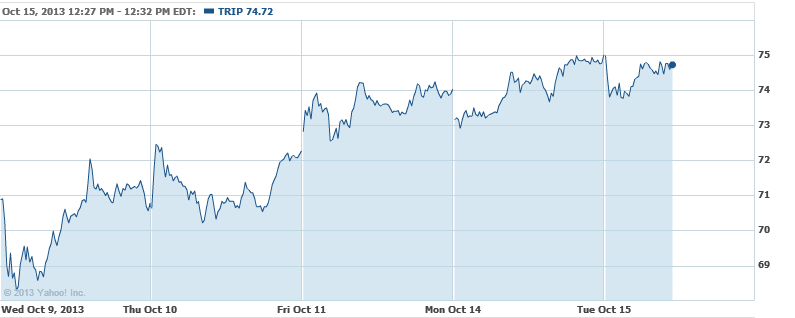 Don't Miss: Why Does the GOP Really Hate Obamacare?