JP Morgan Board Members Resign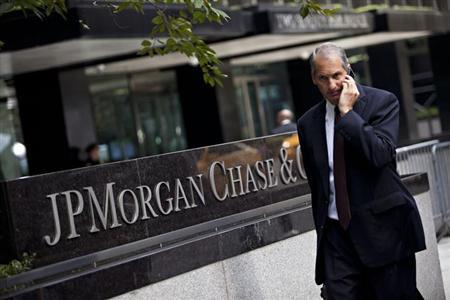 On Friday, two members of JP Morgan's (NYSE:JPM) board resigned, both of whom had been on the risk committee when the company made "London Whale" derivatives trades and lost more than $6.2 billion.
Two of the four member risk committee announced they were leaving the board — Ellen V. Futter and David M. Cote. Cote, CEO of Honeywell International Inc. (NYSE:HON), was on the board for more than five years. President of the American Museum of Natural History, Futter had worked for the bank since the mid-1990′s.
In May, Futter and Cote were reelected to the board, although only narrowly. During the May reelection vote, Futter got 53.1 percent and the vote and Cote got 59.3 percent. Most of the other members got more than 90 percent of the vote.
The third risk committee member during the "London Whale" incident, James S. Crown, was also narrowly reelected. Crown is the president of Henry Crown & Co. After the incident, a fourth member, Timothy Flynn, was added to the committee.
Futter and Cote were not the only ones to face criticism over the incident. After JP Morgan lost billions on bad derivatives, some shareholders tried to remove Jamie Dimon as Chairman, but he won enough votes to continue as head of board of directors.
JP Morgan has started looking for new board members, and the new appointments will happen later this year. Currently, the board has nine members including the board director.
Don't Miss: High Mortgage Rates? Hedge Fund Manager Still Says 'Buy a Home'.