JPMorgan and the DoJ Settlement: Is it Over?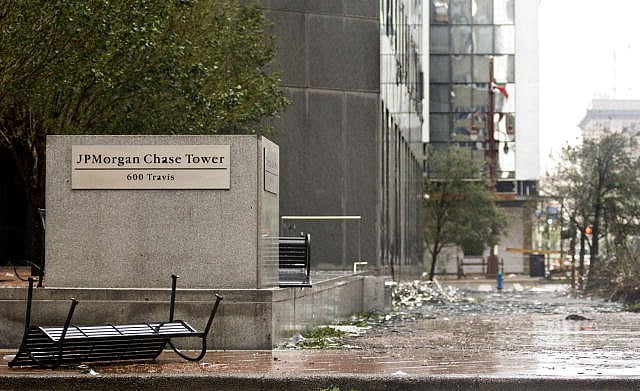 The debating, deliberating, and incessant news coverage is over at last — JPMorgan Chase (NYSE:JPM) has finally shaken hands and finalized its settlement with the Department of Justice for $13 billion, settling a number of bothersome lawsuits. Made public Tuesday, the deal marks the end of months of discussion — though at a record cost for the bank.
According to the New York Times, the settlement equals about half of JPMorgan's annual profit, and is the biggest price-tag ever seen for one bank alone to settle a government lawsuit. The settlement also broke past precedence by forcing JPMorgan to admit to fault, accepting responsibility for the sale of mortgage securities to pension funds and investors — mortgage securities that were less than healthy.
The bank had to confess a number of items laid out by the DoJ, which described how they had neglected to warn buyers of the risk involved in mortgage security purchases between the years of 2005 and 2008. "The size and scope of this resolution should send a clear signal that the Justice Department's financial fraud investigations are far from over," said Attorney General Eric H. Holder Jr..
"No firm, no matter how profitable, is above the law, and the passage of time is no shield from accountability," said Holder. JPMorgan released a statement on the settlement, outlining that $9 billion in cash will be paid, and $4 billion will be put towards "borrower relief," with the $9 billion divided between $2 billion towards a civil monetary penalty, and $7 billion towards compensation.
"We are pleased to have concluded this extensive agreement with the President's RMBS Working Group and to have resolved the civil claims of the Department of Justice and others. Today's settlement covers a very significant portion of legacy morgage-backed securities-related issues for JPMorgan Chase, as well as Bear Stearns and Washington Mutual," said Jamie Dimon, chairman and chief executive officer at JPMorgan.