JPMorgan and Wells Fargo Beat Expectations: Morning Buzzers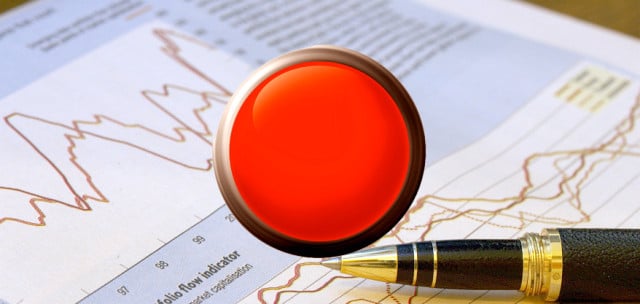 U.S. stock futures remained steady this morning as JPMorgan Chase & Co. (NYSE:JPM) reported profits that beat analyst expectations. Federal Reserve Chairman Ben Bernanke's comments that the economy is not yet ready for the Fed to end stimulus bolstered investors' confidence this week despite the economic slowdown in China.
Futures at 8:30 a.m.: DJIA: +0.04%,  S&P 500: -0.04%,  NASDAQ: +0.02%
Here's your cheat sheet to the stories buzzing Friday morning:
Dell Inc. (NASDAQ:DELL) is going to get a sweetened bid from Carl Icahn soon, as Icahn intends to top founder Michael Dell's current $24.4-billion offer for the company. Icahn plans to add a warrant to his current proposal that stockholders could exchange for additional stock should Dell's shares climb to $20. Icahn's offer values the company at $14 per share.
JPMorgan Chase & Co. (NYSE:JPM) says its second-quarter earnings rose significantly, with customer deposits rising and a higher volume of credit cards. The bank's revenue increased 14 percent during the quarter, up to $25.2 billion. JPMorgan's adjusted earnings per share came in at $1.60, which exceeded analyst estimates of $1.44. The bank made a profit of $6.1 billion for the quarter, though loan growth has still been slow as consumers are wary of taking on extra debt.
Wells Fargo & Co. (NYSE:WFC) reported a 19 percent increase in second-quarter profits. The company's revenue remained flat at $21.4 billion, which exceeded expectations. Wells Fargo reported earnings of $5.5 billion, or 98 cents per share, compared with $4.6 billion, or 82 cents per share, during the same period last year. The bank is the largest U.S. mortgage lender and the fourth-largest bank.
Walt Disney Co. (NYSE:DIS) has been testing a wristband device for its theme parks that allows guests to use them as tickets, hotel room keys, and credit cards. According to the tests, the bands help boost customer spending. The bands can also be used to book restaurants, rides, and meet-and-greet sessions with Disney characters. Disney plans to start using them in its parks by the end of the year.
Follow Jacqueline on Twitter @Jacqui_WSCS
Don't Miss: Going by the Markets, the Fed's Doing It All Right.