JPMorgan: Are Criminal Charges on the Horizon?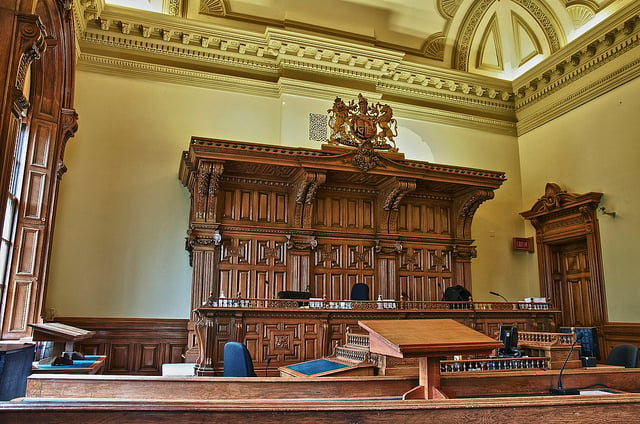 JPMorgan Chase & Co.'s (NYSE:JPM) banking charter may be placed under scrutiny soon, a top banking regulator said to U.S. prosecutors. According to The Wall Street Journal, this would be in connection with any potential criminal case against the bank. Though the criminal investigation is still uncertain, it would deal with whether JPMorgan had given enough warning to regulators about Ponzi schemer Bernie Madoff, who was convicted of fraud in 2009.
The bank has claimed that allegations of its connection to the fraud are unfounded, the Journal reports. The lawsuit seeks to recover money for victims of the scheme, saying that JPMorgan overlooked warning signs while earning hundreds of millions of dollars because of Madoff's actions. Stephen Cutler, general counsel to JPMorgan in 2011, said to the Journal that the bank "did not know about or in any way participate in the fraud." Madoff pleaded guilty to conning investors out of billions and is now serving a prison sentence not to exceed 150 years.
The information was released from the Office of the Comptroller of the Currency when asked for guidance by U.S. Attorney for the Southern District of New York Preet Bharara's office on what the consequences of a criminal investigation could be. U.S. prosecutors are currently speaking with the major U.S. bank about a deferred-prosecution agreement.
Such an agreement would release JPMorgan from charges after a set amount of time, during which it would need to fulfill certain conditions. It is still unknown what the conditions would include, according to The Wall Street Journal. The newest legal concern comes in the wake of other litigation facing JPMorgan.
Earlier this week, the firm reached an agreement with the U.S. Department of Justice that ended a number of investigations in a $13 billion settlement. It was noted at the time, however, that the Justice Department could very well continue to look into criminal charges despite this modicum of success. The $13 billion fine was a record for the government agency as the largest-ever single company settlement
Don't Miss: Earnings Spread Good Cheer.