JPMorgan Commodities Exit: Regulation or Revenues to Blame?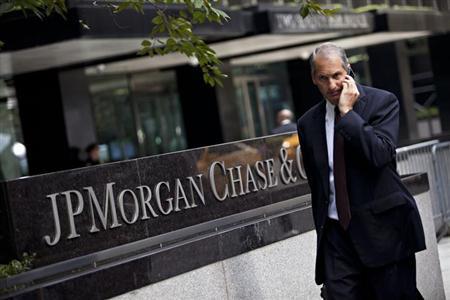 JPMorgan (NYSE:JPM) has been feeling the pressure regarding its commodities business from U.S. lawmakers, and on Friday the company announced it would be downsizing this aspect of its operations. The Wall Street Journal reports that JPMorgan is putting up warehouses and other physical properties for sale, though it is unclear whether the motivation is declining revenues or heightened regulation.
On the regulation front, JPMorgan had another opportunity to hear from Washington lawmakers earlier this week. Senator Sherrod Brown (D-Ohio) held hearings on the issue of precious metal storage, power plant ownership, and other key components of the biggest banks' commodities business on Tuesday.
Earlier in July, Bloomberg reported four Democratic lawmakers in the House had petitioned Ben Bernanke to address the risks of large banks and their physical commodities business. Though no direct response came following the receipt of that letter, the Fed did acknowledge it was reviewing the policies that allow large banks to deal extensively in commodities.
Tuesday on Capitol Hill, Sherrod Brown returned to a familiar theme, questioning why banks were working outside of traditional spheres. "Instead we have 'financial holding companies' – large conglomerates combining banks, trading firms, energy suppliers, oil refiners, warehouses, shipping firms, and mining companies," Brown said.
While banks like JPMorgan and Goldman Sachs (NYSE:GS) haven't gotten great press surrounding their commodities operations, the numbers suggest the move may be a financially motivated one, rather than one dictated by any pushback from lawmakers or the media.
According to the WSJ report, holdings of physical commodities peaked for JPMorgan in 2012, but commodity revenue has slipped by more than 50 percent over the course of the last five years. Revenues in the sector for 2013 are also disappointing company officials, the news outlet reports.
For Goldman Sachs, holdings in physical commodities was never higher than in late 2010, when the company's supplies only trailed JPMorgan among competitors. Revenues seem to be the real reason banks are checking out of this division, though bad press isn't helping. What would appease the Feds?
"Banks getting back to being banks and making loans to businesses and individuals seems like the best course of action," said the Commodity Futures Trading Commission's Brad Chilton in an email to Bloomberg. JPMorgan is meeting the goal of lawmakers, although it may have different motivations for doing so.