JPMorgan Faces Fine, Sprint Loses Subscribers: Morning Buzzers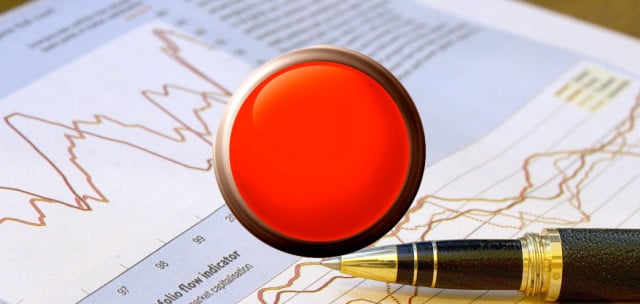 U.S. stock futures rose this morning, as investors wait on information from the Federal Reserve's meeting on stimulus policy. The S&P 500 is heading for its biggest gain since January on positive earnings results from Facebook (NASDAQ:FB) and Visa (NYSE:V), after the index fell in June upon news that the Fed could end stimulus soon.
Futures at 8:30 a.m.: DJIA: +0.25%  S&P 500: +0.28%  NASDAQ: +0.39%
Here's your cheat sheet to what's buzzing this morning: 
Sprint Corp. (NYSE:S) posted earnings this morning, with the company reporting net losses of $1.6 billion, up from $1.4 billion a year earlier. The company was hurt by the $623 million it cost to close Nextel, which also cost Sprint 1.05 million subscribers. But revenue also increased to its highest point ever of $7.2 billion, and the company has big plans for the cash it's getting from SoftBank (SFTBY.PK) and wireless holdings from Clearwire (NASDAQ:CLWR).
Barclays (NYSE:BCS) is planning to raise $8.9 million from its shareholders, in order to meet new financial regulations in Europe. Britain's financial regulator told the bank it needs an extra $19.7 billion in capital to strengthen against possible market shocks. Barclays is also facing a fine of 2 billion pounds for mis-selling products. Banks in Europe have been working to meet tougher financial regulations aimed at preventing a repeat of the financial crisis.
Pfizer (NYSE:PFE) reported quarterly earnings this morning. Profit was boosted to $14.1 billion by a spin-off of the company's animal division Zoetis, and a patent settlement Pfizer won against Teva (NYSE:TEVA) and Sun Pharmaceuticals over the acid-reflux drug Protonix. Earnings per share of 56 cents beat analyst expectations, but revenue fell short of estimates at $12.97 billion.
JPMorgan Chase (NYSE:JPM) has been accused by the U.S. Federal Energy Regulatory Commission of fixing energy prices in California and the Midwest between September 2010 and June 2011. A person familiar with the case cited by Bloomberg has said the settlement would likely include a $400 million fine. One consumer advocacy group said, "JPMorgan picked the pockets of California households and businesses, and their manipulation increased the electric bills that people pay."
Follow Jacqueline on Twitter @Jacqui_WSCS