JPMorgan Faces Madoff-Related Penalty, McKesson Crushes Estimates, and 3 More Hot Stocks
JPMorgan Chase & Co. (NYSE:JPM): On top of all of its other legal issues, JPMorgan may face a penalty stemming from the infamous Bernie Madoff Ponzi scheme, as federal regulators allege that the bank might have intentionally overlooked Madoff's actions. Authorities are discussing the imposition of a deferred prosecution agreement, which would see the bank freed of criminal charges in exchange for a fine.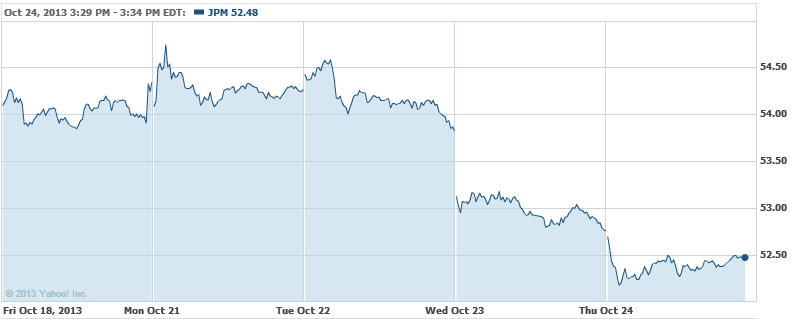 McKesson Corp. (NYSE:MCK): McKesson shares are on a tear after the company reported earnings per share of $2.27, beating by 23 cents, and revenues of $33 billion that beat by $0.92 billion. Distribution solutions saw an 11 percent gain, Canadian revenues swelled 14 percent, and medical-surgical distribution and services grew a substantial 68 percent thanks to the PSSI acquisition. McKesson CEO John Hammergren is "pleased with the excellent performance across all businesses"; the company is reportedly acquiring a 51 percent stake in Celesio while launching an offer for Celesio's remaining traded shares and convertible bonds. All told, the deal is worth around $8.3 billion.
NetSuite Inc. (NYSE:N): NetSuite has reached a deal to acquire TribeHR, which develops and creates cloud HR apps for small and mid-sized businesses (SMBs). "The proposed acquisition would create a single cloud solution for modern SMBs with the ERP power to run their core business operations as well as a rich, social HR software solution to manage employees," NetSuite's press release said.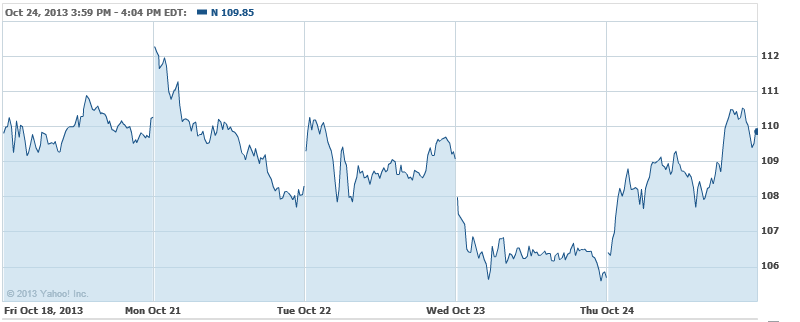 KKR & Co. (NYSE:KKR): KKR shares are up marginally as the company reports economic net income of 84 cents, trouncing estimates by 29 cents. Net income of $613.7 million shot up 20 percent over the year-ago quarter as investment performance beat out that of its peers. Private markets AUM and public markets AUM both saw solid gains; KKR made $1.8 billion in investments during the period, against $623 million a year ago.

Time Warner Cable (NYSE:TWC): Time Warner announced that it will be signing a distribution agreement with Al Jazeera America, making it the first carriage agreement for the Qatari network. The exact terms of the deal were not disclosed, but it's possible that Al Jazeera may pay Time Warner for marketing and advertising support. Nonetheless, Ehab Al Shihabi, Al Jazeera America's interim chief executive, called the  deal a "win-win proposition."

Don't Miss: Berkshire's Holdings House Real Estate Recovery Clues.