JPMorgan Gets Fined, Target Reaches Out to New Canadian Market, and 3 More Hot Stocks
JPMorgan Chase & Co. (NYSE:JPM): In the wake of Jamie Dimon's victory, a subsidiary of the bank (JPMorgan International Bank Limited) is being fined 3.1 million pounds (about $4.7 million) "for systems and controls failings related to its provision of retail-investment advice and portfolio-investment services."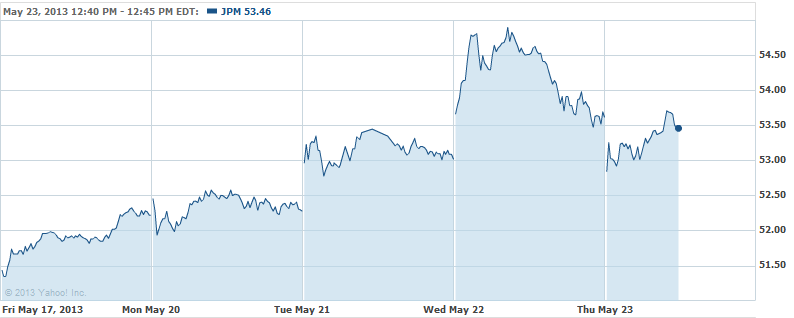 Target Corp. (NYSE:TGT): Following unexpectedly strong results from its new Canadian locations, Target has its sights set on repeat business in the country. While the retailer has leaned to the stingy side with its food offerings, the company is hinting that changes might be made to increase repeat business, coupled with ahead-of-projection REDCard penetration rates.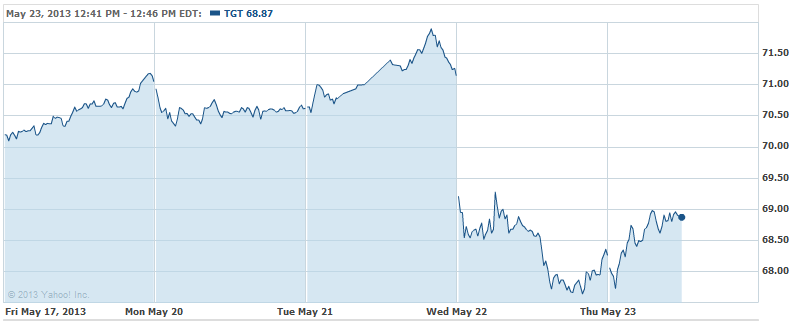 Cicsco (NASDAQ:CSCO): Citigroup believes that Cisco shares have enough upside that it could drive them up to $30, and has accordingly kept its shares rated at Buy, with a $26 price target. Citi notes that Cisco's economic leverage is underappreciated, and an earnings surprise would bode well for shareholders.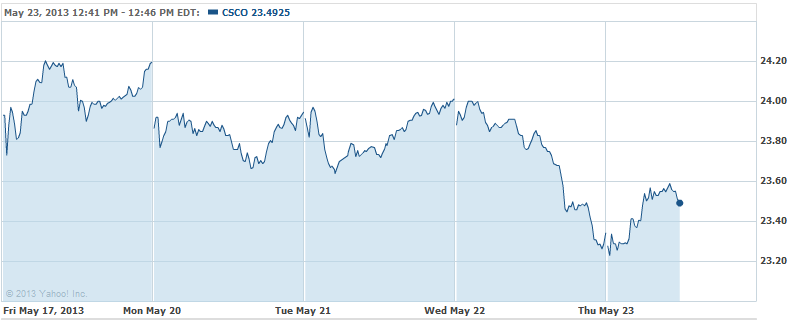 United Continental Holdings (NYSE:UAL): EU regulators have accepted the concessions put forth by United, Lufthansa, and Air Canada meant to ease concerns about competition. The airlines would give up airport slots in Frankfurt and New York, and also allow rivals to sell tickets on the same route.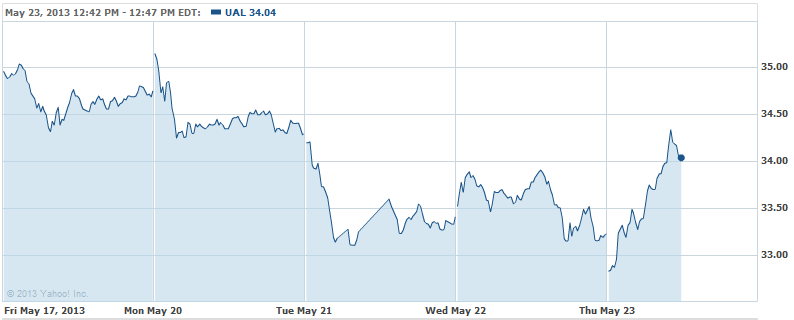 GameStop (NYSE:GME): Despite comparable store sales being down 6.7 percent year-over-year, GameStops's quarterly results still managed to beat estimates, with EPS of $0.46 beating by $0.06, and revenue of $1.87 billion beating by $0.03 billion. New hardware sales fell 30.6 percent, while pre-owned sales slipping 7.5 percent. Opportunities for the company to grow include mobile sales (up 290 percent to $46.8 million) and digital sales (up 47.3 percent).
Don't Miss: Will Central Bank Stimulus Keep Manufacturing Alive?