JPMorgan Looking at Manhattan Tower and 2 Other Dow Movers to Watch
JPMorgan Chase & Co. (NYSE:JPM): Current price $49.74
The bank's asset-management division is likely to buy the 31-story tower at 425 Lexington Ave. in midtown Manhattan, at a price of roughly $650 million, says a knowledgeable source, who added that a contract to purchase the 750,000-square-foot building should be completed soon. The property is one of two Manhattan towers being marketed by the developer Hines, along with 499 Park Ave., which was designed by I.M. Pei.

McDonalds Corporation (NYSE:MCD): Current price $100.83
The fast-food behemoth intends to hike prices in India for the second time in 2013, in reaction to increasing inflation which, added an economic slowdown, it expects to slow demand growth for at a minimum the next 7 months. McDonald's said it would raise prices by between 5 and 6 percent, which will follow a 5-percent hike after the government raised the service tax rate in February.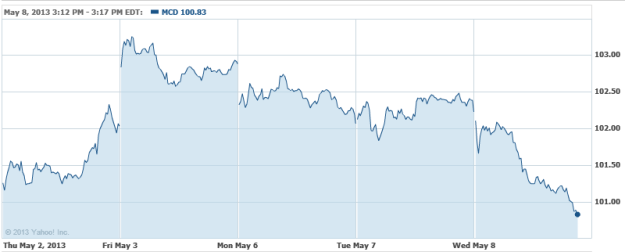 Exxon Mobil Corporation (NYSE:XOM): Current price $91.45
Exxon Mobil has announced that it will invest over $4 billion in the development of its Julia oil field in the Gulf of Mexico, where oil output is expected to commence in 2016. In a statement, Exxon said that the resource in place is thought to be nearly 6 billion barrels. The Julia division was the focus of a 2011 Exxon lawsuit against the United States over its decision to cancel the offshore leases because Exxon had not proceeded fast enough with development.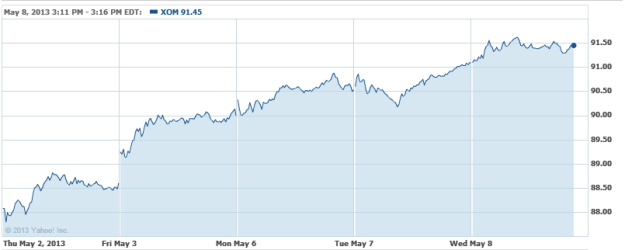 Don't Miss: Bill Gates: The Rich Must Return Money to the Government.