JPMorgan Predictions: Is Dimon's Doomsday Over?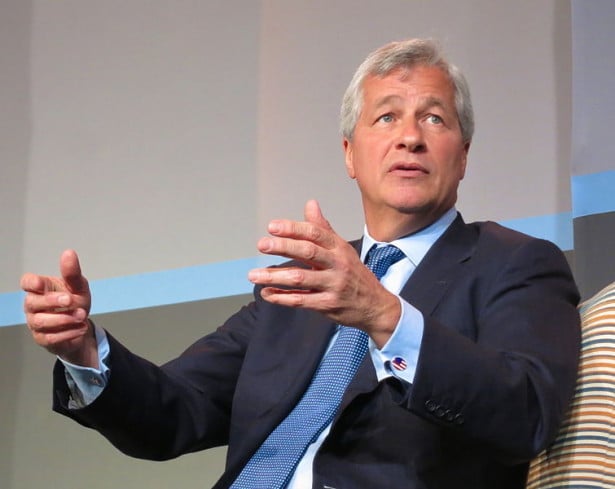 RBC Capital Markets analyst Gerard Cassidy is providing a slim ray of hope for beleaguered JPMorgan Chase & Co. (NYSE:JPM). The analyst thinks that the bank will soon place its legal troubles behind it, finally emerging from the tumult of the financial crisis.
In a note to his clients, Financial Post reports, Cassidy said that, "We believe most of the litigation resulting from the 2008-09 Financial Crisis will be put behind the company over the next 12-18 months." One legal battle was resolved November 15. JPMorgan reached a $4.5 billion dollar settlement, with twenty-one institutional investors to resolve a dispute involving residential mortgage-backed securities issued by JPMorgan. But $4.5 billion is fraction of the expected $13 billion settlement with the Department of Justice.
Once the settlement is reached with the DOJ, Cassidy expects the stock price on JPMorgan to rise. But a new investigation may stave off any potential good news from the settlement.
The New York Times reported November 13 that JPMorgan was being investigated for its ties to Wen Ruchun, daughter of China's Prime Minister, Wen Jiabao. Documents obtained by the Times allege that JPMorgan paid Wen, under the pseudonym Lilly Chang, $75,000 per month. JPMorgan was using Chang's consulting services company, which had only two employees, and lacked the influence necessary to promote the bank in China.
The bank is suffering financially from the never-ending cascade of court cases. In October, JPMorgan released its third-quarter results. Year-over-year increases were seen in deposits, client investments, and credit card sales, but litigation costs ate into any profits for the bank, and it reported a $0.4 billion loss.
At the time, Chair and CEO of JPMorgan, Jamie Dimon said there was "strong underlying performance across the businesses, unfortunately, the quarter was marred by large legal expense." Due to a "highly charged and unpredictable environment, with escalating demands and penalties from multiple government agencies," Dimon said the company felt it was "prudent to significantly strengthen them."
Over time, Dimon recognized the costs would "abate and normalize over time," adding that "they may continue to be volatile over the next several quarters." As Dimon's dilemmas fade, its possible other banks will begin to experience similar legal discomfort.
The Wall Street Journal reported in October that people close to Attorney General Eric Holder said it is possible the JPMorgan settlement could become the example for future bank probes. Cassidy forecasts that at the close of JPMorgan's litigation, the bank will have annual profits of $20 to $30 million.
Don't Miss: Bank of America and BNY Mellon: Can You Trust the Trustee?