JPMorgan Pressed To Split Dimon's Role and 2 Dow Movers To Watch
JPMorgan Chase & Co. (NYSE:JPM): Current price $48.21
The proxy voting and corporate governance advisor Institutional Shareholder Services said in a report that the Wall Street bank should appoint an independent chairman and throw out three directors, boosting pressure on JPMorgan to shake up its corporate governance following the famous $6.2 billion trading loss. ISS said that stockholders should vote to pass a proposal to split the roles of chairman and chief executive officer, both currently held by Jamie Dimon, at the firm's annual meeting May 21.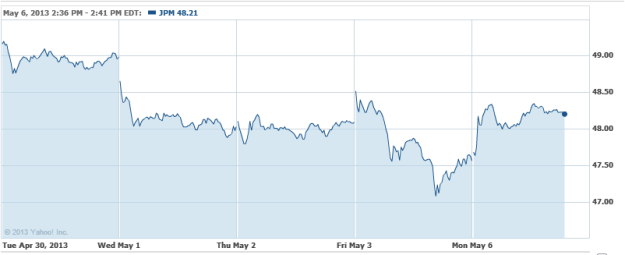 Caterpillar (NYSE:CAT): Current price $87.71
The financial newspaper Barron's said on Sunday that shares of Caterpillar are ready to jump as the economic recovery picks up steam, adding that the stocks rose by 2.7 percent to $86.98 on Friday, following positive  economic news, and that it could be a good entry point for investors having a 12- to 24-month horizon. Barron's also said that further global growth fears could take the shares back down to $80, but that Caterpillar's 2.4 percent dividend yield "should ease the pain. Meanwhile, the stock should hit double digits again."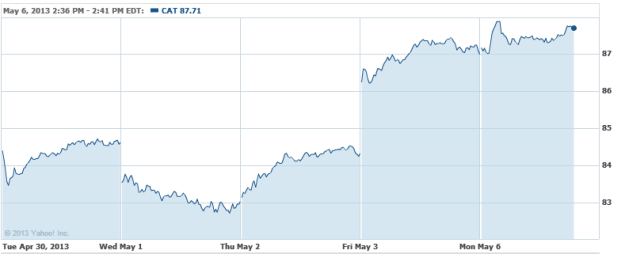 The Boeing Company (NYSE:BA): Current price $94.34
Gulf airline giants Emirates and Qatar Airways, while they get ready to purchase Boeing's new 777X jet, warn that Boeing must not repeat the errors of the 787 Dreamliner, which cost its customers millions of dollars due to its batteries failing. These rapid-growing Gulf carriers should be among the first and possibly largest customers for Boeing's latest offering, which was shown to customers last week. Emirates' President Tim Clark commented, "For sure they have changed, I hope they have. Boeing came out of the ashes of the Sonic Cruiser years ago and came up with the Dreamliner, which was a leap of faith by any stretch. They were just beginning to stabilize when things went wrong again."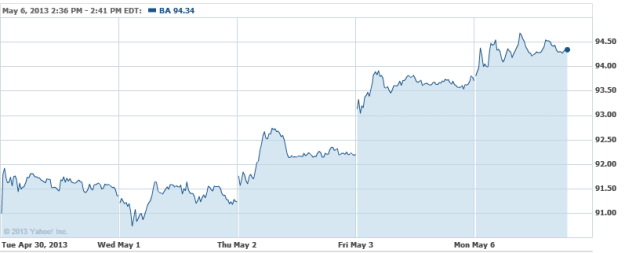 Investing Insights: Is JPMorgan Chase Ready To Explode?