JPMorgan Sees Government Opposition to Mortgage Deal and 2 More Heavily Traded Stocks to Follow
JPMorgan Chase & Co. (NYSE:JPM): Current price $52.78
Two inside sources say that JPMorgan's proposal to settle state and federal mortgage inquiries are now faced with government resistance, reporting that the Justice Department told the bank it will not agree to draft terms that the firm submitted last Thursday. It is said that the sides are in dispute over the big bank's plan to request reimbursement from the Federal Deposit Insurance Corp., and also its proposal for exemption from criminal liability. Spokesman Joe Evangelisti did not immediately respond to requests for comment.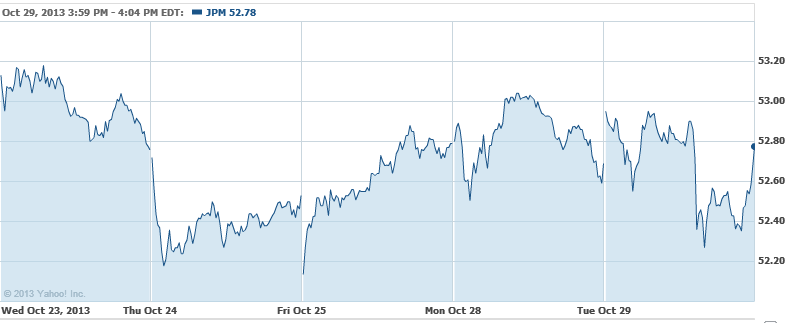 Alcoa Inc. (NYSE:AA): Current price $9.54
Alcoa reported Monday that it is willing to restart discussions to divest an Italian plant to the Swiss industrial group Klesch after a meeting between trade unions and Italian government representatives in Rome. Back in June, Alcoa broke off negotiations to sell its smelter on Sardinia to Klesch, which put forward a formal expression of interest in 2012. An Alcoa spokeswoman told Reuters that, "We confirm our willingness to sell the plant but only to a reliable counter-party."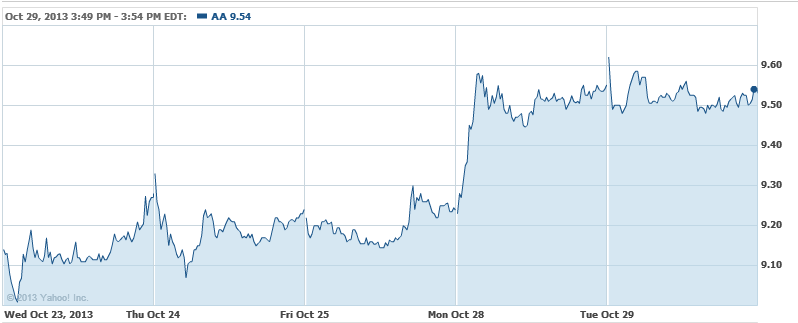 General Motors Co. (NYSE:GM): Current price $36.05
According to a quarterly report to the United States Congress on Tuesday, the government has sustained a loss of $9.7 billion on the approximate $50 billion bailout of General Motors Co. In 2009, the Treasury extended $49.5 billion in loans to GM in return for $2.1 billion in preferred stock and a 60.8-percent equity stake, which since that time has been trimmed down through a series of stock sales. However, those sales have occurred under the price that Treasury needed to break even on its GM investment, which caused in the loss, said the report from the Special Inspector General overseeing the $700 billion Troubled Asset Relief Program.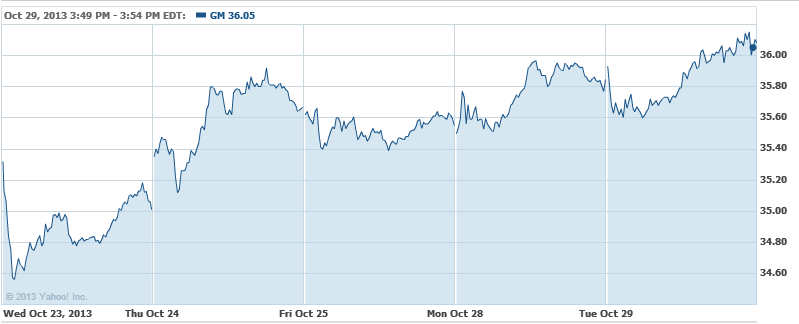 Don't Miss: Congress Sends This Economic Indicator to 6-Month Low.