JPMorgan: Settling Up With Regulators at $100 Million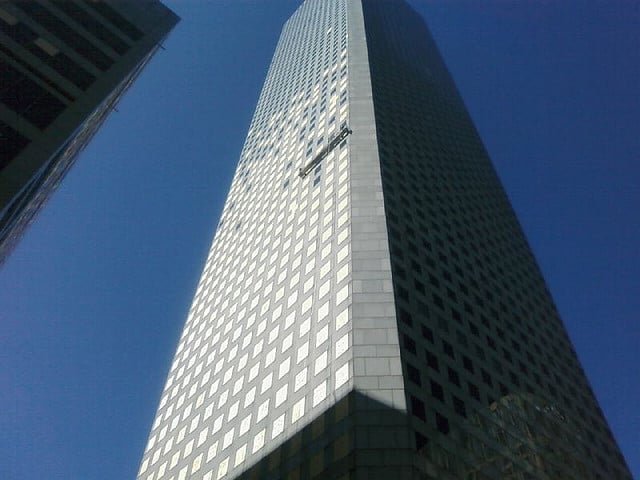 JPMorgan Chase (NYSE:JPM) has been having a rough few months — and the end doesn't seem to be in sight for the struggling bank. Last month, according to Bloomberg, the company agreed to a $920 million settlement that would end the U.S. and U.K. investigation into its trade and operating integrity. This month, JPMorgan will cut a deal with the Commodity Futures Trading Commission at approximately $100 million.
This last is done in order to end inquiry into its botched derivatives bets last year — a disaster known as the London Whale episode after French transaction manager Bruno Iksil — who was in charge of the rather enormous bets. The man himself has so far not been charged, though investigation into his transactions hasn't ended. Neither Gary Gensler, CFTC Chairman, or JPMorgan spokesman, Joseph Evangelisti, would comment on the impending agreement.
According to inside contacts of The New York Times, the CFTC's settlement requires JP Morgan to admit fault for "recklessly employing manipulative devices."  This marks a notable change in practice, a unique blip in a long history of banks refusing to admit or deny guilt.
That said, in the previous months settlement, the firm did admit to oversight lapses and to having broken federal securities laws. The banks losses have been mounting, though Chief Executive Officer Jamie Dimon called claims of market distortion a "tempest in a teapot" in April of last year.
Also under scrutiny are JP Morgan's energy trading, credit-card lending, and mortgage bundling businesses. Regulatory and litigation items has pulled a total of $7.2 billion in expenses out of the company, according to an announcement last week. State and federal investigations — and a criminal inquiry — into mortgage-bond sales has yet to be dealt with by the bank, and an $11 billion deal is presently being deliberated, according to Bloomberg.
Don't Miss: Is This the New Bank of America Moynihan Promised?