JPMorgan Under Investigation by Italian Regulators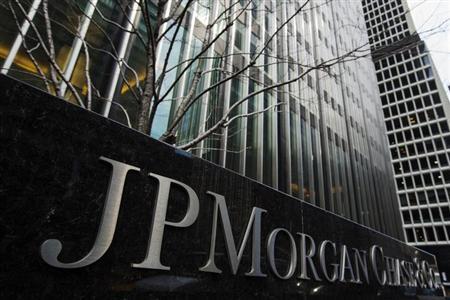 JPMorgan (NYSE:JPM) may be facing legal trouble in Italy. Reuters recently reported on an Italian prosecutor's document the news agency had seen, which stated that the allegation concerned a JPMorgan employee's obstruction of Italian regulators. The employee was not named in the document, according to Reuters.
Prosecutors in Italy are conducting a probe of Monte dei Paschi di Siena, one of the country's oldest and largest banks and events that almost led to its collapse. According to the New York Times, JPMorgan is one of the eleven companies and individuals that could be named as defendants. Others who have been informed they could be defendants include some of the Italian banks former executives.
JPMorgan's involvement in the bank's trouble has been traced back to a 2008  transaction during which the American bank helped the Italian bank raise funds in order to purchase Antonveneta, a smaller bank.
Monte dei Paschi di Siena paid $11.8 billion for the bank. JPMorgan's involvement was the FRESH operation where the American bank provided a $1.3 billion dollar financial instrument. Prosecutors are concerned with an indemnity agreement, which they claim violated financial regulations because the Italian bank claimed responsibility for any losses JPMorgan might suffer.
In an emailed statement via Reuters, JPMorgan stated that "We believe that JPMorgan and its employees acted correctly at all times." Furthermore, the bank also said that they did not benefit at all from the indemnity agreement.
This latest trouble comes on top of all the scrutiny that JPMorgan has received as a result of the financial crisis. Just recently, the bank settled with a U.S. energy regulator over accusations of manipulation.
Don't Miss: Citigroup Is Slammed With $590 Million Ghost from the Financial Crisis.