JPMorgan's $900 Million Fine, Sony's Big PS4 Expectations: Morning Buzzers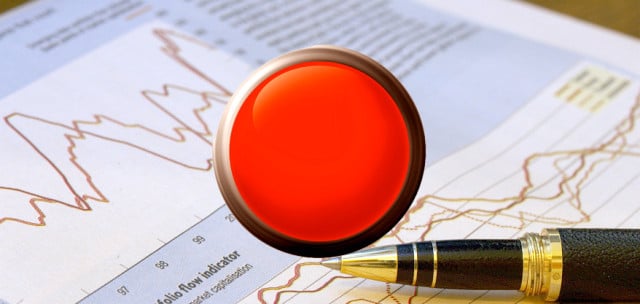 U.S. stock futures rose this morning, a sign that the S&P 500 will continue with its all-time high today. The index reached a record high in trading yesterday after the surprise announcement that the Federal Reserve will not begin curbing stimulus. It had been expected that the Fed would announce stimulus cuts of $10 billion a month after wrapping up a two-day policy meeting yesterday. Investors are also waiting on economic data from the Conference Board due out later this morning.
Futures at 8:30 a.m.: DJIA: +0.19% S&P 500: +0.28% NASDAQ: +0.28%
Here's your cheat sheet to what's buzzing this morning: 
JPMorgan Chase (NYSE:JPM) will pay over $900 million in fines to authorities in the U.S. and the U.K. and admit to wrongdoing to settle the London Whale trading scandal that resulted in $6 billion in losses. The agencies JPMorgan must pay include the Securities and Exchange Commission, the Office of the Comptroller of the Currency, the Federal Reserve, and the Financial Conduct Authority in London. No senior executives from JPMorgan are expected to face charges, the New York Times reports. The rare admission of wrongdoing could result in other lawsuits for JPMorgan, which formerly had a reputation of its risk management skills.
Oracle (NASDAQ:ORCL) reported its fiscal first quarter earnings Wednesday evening, beating expectations for earnings but falling short on revenue. Oracle is battling reduced global demand for IT and smaller companies that provide software online. Software licenses and cloud subscriptions rose 5 percent, which was better than last quarter's disappointing 1 percent, although Oracle's hardware sales fell 13 percent year-over-year.
Take-Two Interactive (NASDAQ:TTWO) has said that global sales of its new video game Grand Theft Auto V were over $800 within the first 24 hours of the game's availability. Take-Two likely spent $250 million to develop and market the latest Grand Theft Auto installment. According to a report from Bloomberg, the game is expected to make $1 billion in sales in just one month, which is four times what Take-Two Interactive spent producing the game. This is a good sign for the gaming industry, which was struggled in the face of cheap online games made for mobile devices.
Sony (NYSE:SNE) also is setting some high expectations for the gaming industry. Sony has said that it expects to sell 5 million PlayStation 4 devices by March, according to a Wall Street Journal report. The Journal called the goal "ambitious," but also said that the lower price tag on the device when compared with the PlayStation 3 and the competing Xbox One from Microsoft (NASDAQ:MSFT) could help boost sales. Sony's new console will be available in North America on November 15, just in time for holiday shopping.
Follow Jacqueline on Twitter @Jacqui_WSCS
Don't Miss: 10 Signs Americans Are Still Stuck in the Great Recession.