JPMorgan's Net Loss, Wells Fargo's Mixed Quarter, and 3 More Hot Stocks
JPMorgan Chase & Co. (NYSE:JPM): Amid its various legal situations, JPMorgan has released its quarterly report, which saw earnings per share of $1.42 beat by 13 cents, though revenue of $29.9 billion missed, by $0.24 billion. The earnings figures exclude litigation expenses and reserves of $7.2 billion, or $1.85 per share, and also excludes the benefit of reserve releases of $992 million, or 26 cents per share. The bank has a Basel III ration of 9.3 percent.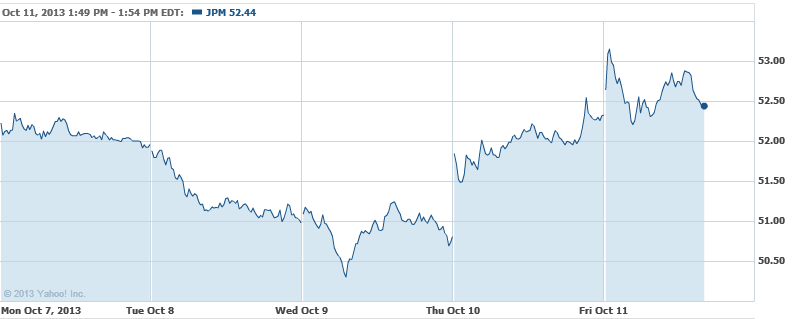 Wells Fargo & Co. (NYSE:WFC): Wells Fargo's quarterly report saw earnings per share of 99 cents, beating by 2 cents, though revenue of $20.5 billion missed by $0.5 billion. Net interest income hit $10.7 billion (unchanged from the second quarter), while the net interest margin fell 8 bps to 3.38 percent. Credit losses narrowed to $975 million against $2.4 billion from a year ago. Wells repurchased 50.9 million shares during the period and has a tier I common equity ratio of 10.64 percent.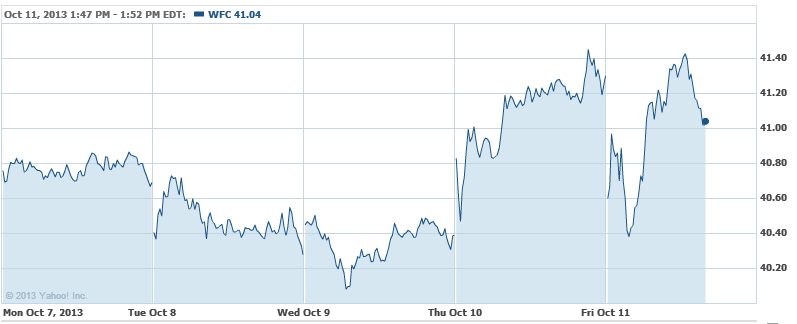 United Parcel Service (NYSE:UPS): As the holiday season draws nearer, UPS hasn't yet resolved select issues with Teamsters that will allow the logistics company to proceed with an overall contract, The Wall Street Journal is reporting. Teamsters-backed workers at UPS rejected two of seven supplements, or riders, to the master contract; "We continue to make progress and will continue to work with the Teamsters to finalize the remaining contracts," a spokesman for UPS said.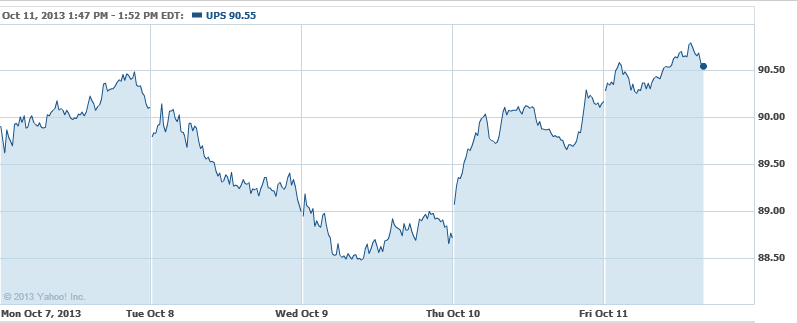 Raytheon Co. (NYSE:RTN): The U.S. Navy has awarded Raytheon a contract valued at $1.6 billion to design a next-generation air and missile defense radar for use on Arleigh Burke destroyers starting in 2016. Raytheon beat out competing bids from Lockheed Martin and Northrop Gruman for the contract. The Navy awarded Raytheon an initial design contract worth $386 million, Reuters reports, adding that the deal included options for procurement of up to nine radars, which could bring the value of the deal up to $1.6 billion.

Novartis AG (NYSE:NVS): Switzerland-based Novartis has licensed the exclusive right to use ImmunoGen's (NASDAQ:IMGN) ADC technology to develop anti-cancer drugs, marking the second time that Novartis has made such a move, according to Seeking Alpha. Under a 2010 agreement, the Swiss giant pays an upfront fee to ImmunoGen for each license, milestone payments worth as much as $200 million, and any royalties on sales, it said.

Don't Miss: JPMorgan Earnings Collapse Under Regulatory Pressure.