JPMorgan's Record Settlement, AT&T Sells Towers: Morning Buzzers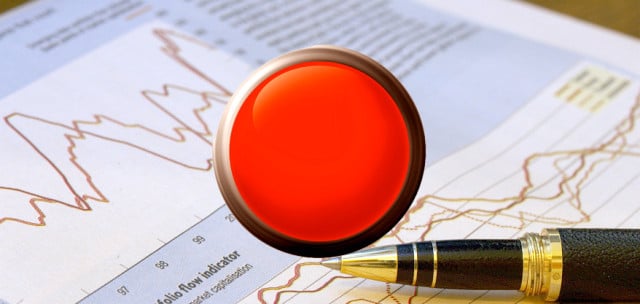 U.S. stock futures remained steady this morning as investors continue to await third-quarter earnings reports. Data on jobless claims will be released on Tuesday and will give a good indication of the state of the economy in the wake of the government shutdown that ended last week. The Labor Department's jobs report was supposed to be released on October 4, but was delayed due to the shutdown.
Futures at 8:30 a.m.: DJIA: +0.01%, S&P 500: +0.10%, NASDAQ: +0.28%.
Here's your cheat sheet to what's buzzing this morning.
AT&T (NYSE:T) has officially sold 9,700 of its wireless towers to Crown Castle International Corp. (NYSE:CCI) for $4.85 billion in cash, Reuters reports. The agreement involves Crown Castle purchasing 600 of AT&T's towers and leasing and operating the remaining 9,100 for 28 years. Reuters pointed out that when carriers like AT&T sell their towers, they usually lease back the space from the new operators in order to offer uninterrupted service to customers.
JPMorgan (NYSE:JPM) has reached a tentative agreement with the Justice Department to settle the many investigations against it, The New York Times reports. The agreement involves JPMorgan paying a $13 billion fine and contains no promise that the DoJ won't pursue a criminal investigation. The JPMorgan settlement would be a record one for the DoJ, as no single company has ever paid such a steep settlement, but the Times cautioned that talks could still fall apart.
Starbucks (NASDAQ:SBUX) is coming under fire from the Chinese media, which claims that Starbucks charges more for its beverages in China than it does in the U.S. According to Reuters, China Central Television reported that Starbucks charges higher prices in China in order to make higher profits. The report pointed out that a medium latte in Beijing costs 27 yuan, or $4.43, which is a third more than the same beverage costs in Chicago. Starbucks is accused of taking advantage of Chinese consumers' preference for Western brands.
McDonald's (NYSE:MCD) reported earnings on Monday morning and showed the fast food chain has performed better this quarter than many of its peers, according to Reuters. McDonald's reported a 4 percent rise in profit for the quarter with a net income of $1.52 billion or $1.52 per share. In the third quarter of last year, McDonald's posted $1.46 billion, or $1.43 per share. Analysts from Consensus Metrix only expected an increase of 1 percent.
Follow Jacqueline on Twitter @Jacqui_WSCS
Don't Miss: Low Wages and the Hidden Cost to Taxpayers.