JPMorgan's Regulatory Hole Deepens With Expansion of Hiring Probe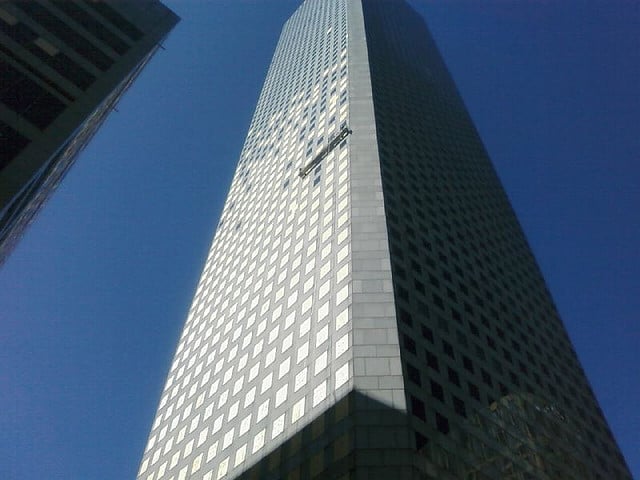 In addition to all of its ongoing regulator woes, JPMorgan Chase (NYSE:JPM) is facing questions from the United States Securities and Exchange Commission about whether management hired the children of government officials in order to secure lucrative business within the country's borders. The numerous legal and regulatory headaches, plus the accompanying fines, are quite a change for a bank known for surviving the financial crisis without a single quarterly loss blemishing its balance sheet and for its Chief Executive Officer Jamie Dimon, who was once held in high esteem by government authorities and Wall Street alike for his exemplary management.
Descendents of prominent and influential of prominent and influential senior communist officials — known as 'Chinese Princelings' — have significant political clout, meaning the ability to make business dealings run more smoothly for foreign companies in China, a country where cultural misunderstandings and bureaucratic red tape can make business difficult.
But, under the 1977 Foreign Corrupt Practices Act, a company is prohibited from giving a personal benefit or "anything of value," meaning a bribe, to a decision maker in return for "an improper advantage" in securing or retaining business. A company is deemed to have violated the law if it acted with "corrupt" intent or with the expectation of receiving government business in exchange for a job. Regulators have long monitored the international hiring practices of energy companies and pharmaceutical firms, but now the Securities and Exchange Commission and the Department of Justice have added a new focus: the banking industry.
Security filings submitted Friday revealed that regulators have expanded the scope of their investigation, examining JPMorgan's "business relationships with certain related clients in the Asia Pacific region and its engagement of consultants in the Asia Pacific region." The bank has also received requests "for documents from the U.S. Department of Justice regarding the same referral hiring practices" and "subpoenas and requests for documents from the SEC's Division of Enforcement."
Through sources familiar with both the SEC and Justice Department investigations, the New York Times learned that government officials are inspecting JPMorgan's hiring practices in South Korea, Singapore, and India, countries that the company itself flagged for further review. The bank has launched its own internal investigation as well. Both British and Hong Kong authorities have also become involved.
The investigations are still in their early stages, and so it is not yet known whether authorities suspect that JPMorgan acted improperly in countries other than China or are simply making a broad investigation in the region. However, regardless of their intent, by bringing other Asian countries under their microscope, regulators have escalated the inquiry and placed another harsh spotlight on the bank's business practices. Still, no accusation of wrongdoing has been made and public documents do not show any material link between JPMorgan's decision to hire the children of Chinese officials and its success at securing business.
But while interviews, security filings, and other documents do not explicitly show the bank acted with corrupt intent, they do identify the advantages of hiring the children of prominent government officials.
In confidential documents and in interviews, employees tied those hires to "revenue" that the company generated from business that came from companies where those hires had influence, according to the New York Times. Confidential government documents obtained by the publication showed that in August, the SEC's anti-bribery unit had made JPMorgan the central institution in the federal investigation into international hiring practices.
One example of the bank's allegedly corrupt practices cited in the document was the hiring of the daughter of a Chinese railway official, who was eventually detained on accusations of handing out government contracts in return for cash bribes. Another case detailed in the documents was the hiring of Tang Xiaoning, the son of Tang Shuangning, a former banking regulator who is now the Chair of the state-controlled financial institution, China Everbright Group (CEVIF.PK).
Authorities are now attempting to determine whether JPMorgan secured lucrative business from the company and its banking subsidiary. What is known is that his hiring "came at an opportune time" for JPMorgan, reported the Times. Previously, the bank had conducted little business with China Everbright, but after Tang was hired, business picked up and now the financial institution is one of JPMorgan's best Asian clients. The bank was even one of China Everbright's financial advisers when it decided to go public in 2011, although the deal languished due to economic uncertainties.
According anonymous interviews the publication later conducted, the bank created an official "Sons and Daughters" program in 2006, and in some cases, acquired business from companies with ties to children of China's elite who were employed by the bank. Those interviews indicated that the politically-connected elite who were fighting for positions at JPMorgan were subjected to less stringent standards and fewer interviews.
Follow Meghan on Twitter @MFoley_WSCS
Don't Miss: Citigroup & JPMorgan: Wrapped Up in Another International Investigation.