JPMorgan's Regulatory Mess, Intel's Competitive Edge, and 3 More Hot Stocks
JPMorgan Chase & Co. (NYSE:JPM): Once a positive example of a strong American bank, JPMorgan is now finding itself embroiled in regulatory red tape and at the wrong end of accusations from government investigators, who allege that the bank executed "manipulative schemes" that transformed "money-losing power plants into powerful profit centers," and that one of its most senior executives gave "false and misleading statements" under oath, according to NBC. No fewer than eight regulatory bodies have active investigations into the bank.

Intel (NASDAQ:INTC): In a competitive market that is heating to the point of boiling over, Intel still retains a competitive egde over other chip makers, according to Christopher Mims of Quartz. "Intel's competitive advantage is its expertise in manufacturing," he says. Despite trailing in mobile processors, Intel's CPUs are made at 22 nanometers, while competition such as Qualcomm (NASDAQ:QCOM) is still at 28 nanometers. If this pace keeps up, Intel could be at 14 nanometers when its competition is at 20 — in layman's terms, chips that are significantly faster than those of its competitors. See how Intel is powering up the new Macbooks.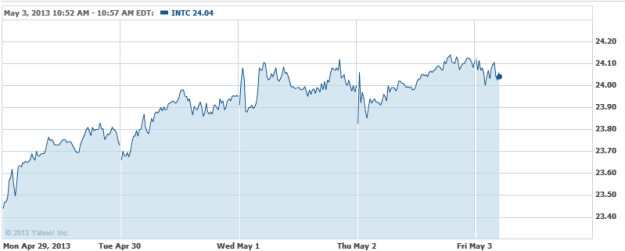 Walgreen (NYSE:WAG): The drug store chain has reported that April sales experienced an increase of 3.8 percent, to $5.76 billion. Pharmacy sales helped to offset slower front-end sales, and although the company said that Express Script (NASDAQ:ESRX) customers increased, it did not offer specifics.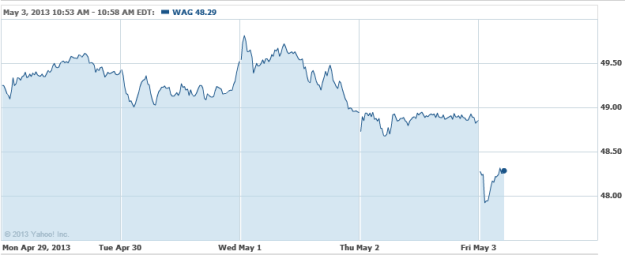 Hess Corporation (NYSE:HES): Billionaire Paul Singer's activist hedge fund Elliot Management's choices of five candidates for director positions at the company have all won the backing of proxy firm ISS Group, signaling to the company that dramatic change is a must. "The dissident nominees appear to have more relevant, robust experience — particularly boardroom experience — than the management nominees, but also do not owe any allegiance to the incumbent CEO and directors," ISS said in the note. If elected, the new directors could have a profound effect on the direction that the company moves in.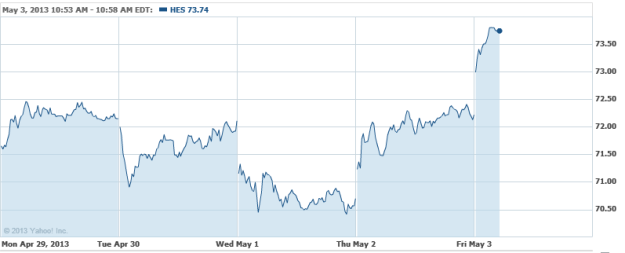 Don't Miss: How Much Is a Piece of Apple's History Worth?