Judge: US Airways Shortchanged on Frequent Flier Miles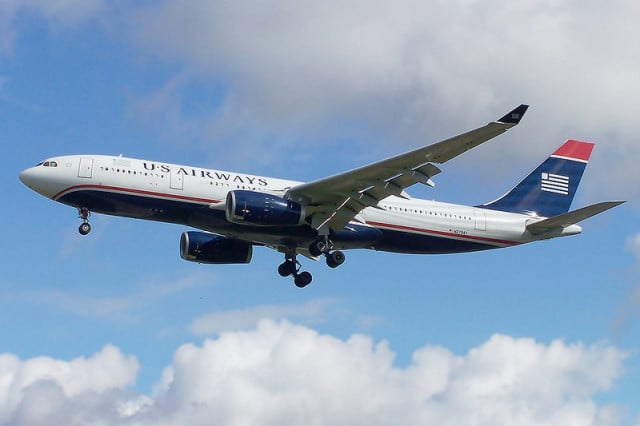 Though many expect US Airways' (NYSE:LCC) frequent flier miles to lose value should the airline's proposed merger go through, a judge's ruling may add a great many more miles to travelers' stockpiles. US Airways lawyers' request to have a lawsuit from Dividend Miles program members thrown out has been denied by a Chicago judge, Bloomberg reports.
The ruling comes amid an ongoing controversy surrounding the airline's attempt to merge with American Airlines (AAMRQ.PK), which has been held up by another lawsuit originating from the U.S. Justice Department and Attorney General Eric Holder. Earlier in the week, Reuters reported that officials in at least three states where the airlines operate hubs have petitioned for the U.S. attorneys to withdraw their antitrust suit.
The government contends that the merged airlines would drive up the cost of airfare for travelers. Many industry insiders believe the merger would take a bite out of US Airways customers' frequent flier miles as well. Brian Kelly, aka "The Points Guy," told CBS News of Philadelphia that the value of US Airways miles will plummet once the company joins AA, as the latter airline's program delivers far less per mile. This lawsuit may add significantly to Dividend Miles holdings.
According to the Bloomberg report, the judge ruled US Airways had been adding miles to frequent flier accounts using a "shortest distance between two points" methodology, rather than the actual routes the airlines flew (and the customers traveled). As a result, the tally of miles in frequent flier accounts was significantly lower. The judge said the airline ought to compensate customers for the miles actually flown, Bloomberg reports.
According to the news outlet, the judge brushed aside US Airways' attempt to dismiss customers claims, clearing the path for potential class action status down the road. Should the group of Dividend Miles holders succeed, everyone who has flown on US Airways could potentially see frequent flier miles added to their accounts down the road.
It may be a moot point if US Airways succeeds in its merger with AA, but with legal proceeding stopping the deal in its tracks, that reality is far from assured.
Don't Miss: Will American and US Airways Get an Answer at November Trial?