Jury Holds J&J's Janssen Liable for Birth Defects and 2 Other Dow Movers to Watch
Johnson & Johnson (NYSE:JNJ): Current price $93.13
A Philadelphia jury ruled that Johnson & Johnson's Janssen Pharmaceuticals must pay $4.02 million in a lawsuit that alleged its seizure drug, Topamax, caused birth defects. The jury deliberated less than an hour before rendering its verdict in favor of April Czimmer, who took the drug for six months and then gave birth to a boy with cleft lip. Czimmer said her son, who was born in September 2007, had injuries that needed four surgeries. Her attorneys say that the case is the first of around 134 pending over the drug. Another trial began this week, with opening statements on injuries suffered by a 5-year-old boy in South Carolina.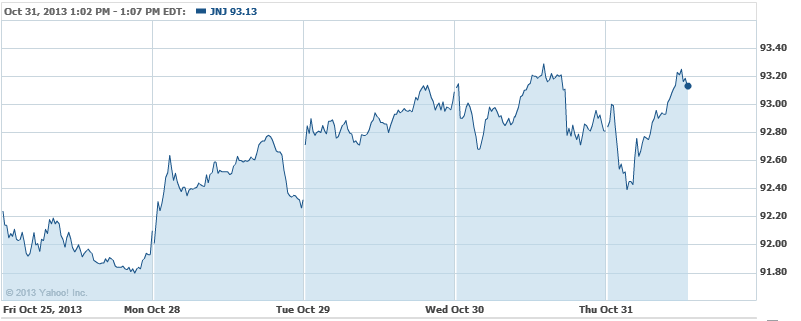 Goldman Sachs Group Inc. (NYSE:GS): Current price $162.08
Goldman Sachs's former CFO, David Viniar, is joining the board of Square, a mobile payments startup that is run by Jack Dorsey, a co-founder of Twitter, which could go public as early as next week. Goldman is the lead underwriter of Twitter's imminent stock market intro, and the bank could rake in as much as $20 million for its involvement.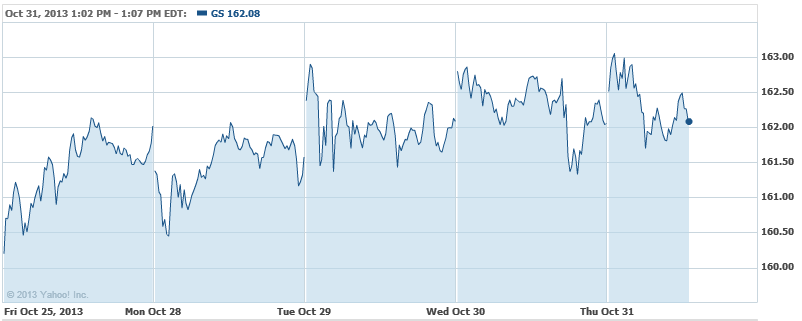 Coca-Cola Co. (NYSE:KO): Current price $39.75
Coca-Cola and (RED) have recruited Harry Shum Jr., who plays Mike Chang on Glee, and the dance crew Jabbawockeez along with other notable performers to inspire people to join in a world dance movement with the aim of helping end mother-to-child transmission of HIV by 2015.

Don't Miss: Amazon to IBM: No CIA Contract for You!