Just How Safe Are Wal-Mart's Garments Workers?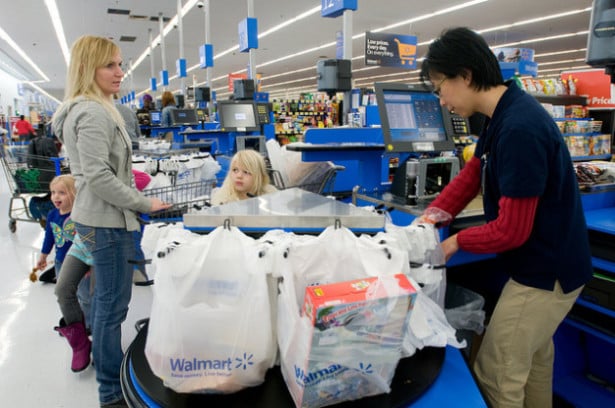 Wal-Mart (NYSE:WMT) is hardly known for its good press, or good treatment of its employees for that matter. The latest update doesn't deviate from the pattern of bad news, though it does bring news that at least involves Wal-Mart being responsible enough to notice its mistakes. The retail chain announced that 10 out of its many Bangladesh garment factories have come up short on safety regulations, failing checks it had ordered into the standards — according to The Guardian.
Back when the checks were organized, a Wal-Mart press release discussed the moves being made to rectify the past situation in Bangladesh. Steps toward accomplishing this included "donating $1.6 million to the newly created Environmental, Health & Safety (EHS) Academy in Bangladesh [and] improving jobs for more than 17,000 workers in 34 factories in Bangladesh through our Lean manufacturing program."
It's notable that wages in Bangladesh for garment factory workers are slated to increase 77 percent after the Bangladesh Prime Minister ended fighting over wages by upping the minimum wage to $66 a month. 'Lean' manufacturing indeed. Paychecks aside, Wal-Mart hired a global testing and certification company, Bureau Veritas, to check out 200 of its factories in Bangladesh for the safety issues. This was part of their multifaceted plan to increase safety and transparency following the disaster in the Rana Plaza building collapse.
The Rana Plaza collapse led to the deaths of more than 1,100 individuals, and a second tragedy resulted in the death of 112 people in a Wal-Mart factory fire. Only seventy-five of the factories have been audited so far, so final numbers on those failing safety inspection are not yet arrived at, but Wal-Mart has promised to release Veritas's findings upon the check's completion.
According to the Chicago Tribune, a company spokesperson responded to queries by explaining that of those factories examined, thirty-two "had failures in their initial inspections, but all but two have since addressed those issues." Two factories had failed the safety inspections due to their inability to fix problems, and one other was closed while the owners built a newer facility elsewhere.
Don't Miss: The Cuts Keep Coming at Heinz.