Key Market Profile Levels for the Week of Jan. 3
The trend in the US stock indices is up and will remain so until downside support (previous High Volume Nodes) fail to hold. However, the relationship between price and breadth cannot be ignored. Generally, breadth is expected to "confirm" strong rally days by expanding. It is not unusual for breadth to make a momentum high early in a rally phase then never exceed that peak momentum reading. However, breadth will usually register above + 1600 net advancing issues as the rally progresses and wide range up days occur. The momentum peak for the present rally occurred on December 1, registering + 1627, which is pretty pathetic for a rally kickoff. Since then, breadth was only capable of registering net positive advancing issues of barely over +1000 on two occasions prior to Monday's + 1427. More remarkable is that breadth has been unable to contract at all in the rally from the late November low. It is healthy for a market to "breathe" and relieve short-term excess as it rallies. Breadth has not registered a – 1000 net advancing daily reading since November 23. This will occur. It is overdue. When it does occur the indices are likely to find at least temporary lows in the areas noted below.
S&P cash: 1261-1254; 1245-1239; 1227-1219; 1189-1171
March S&P mini: 1258-1253; 1244-1239; 1225-1217;1184-1170
Naz 100 cash: 2238-2224; 2199-2187
March Naz mini: 2237-2223; 2192-2181
Russ 2000 cash: 792-787; 771-761
March Russ mini: 79050-78550; 76750-762
Dow cash: 11597-11549; 11471-11429; 11391-11349; 11054-10926
March Dow mini: 11547-11492; 11435-11398; 11312-11275; 10946-10860
CASH: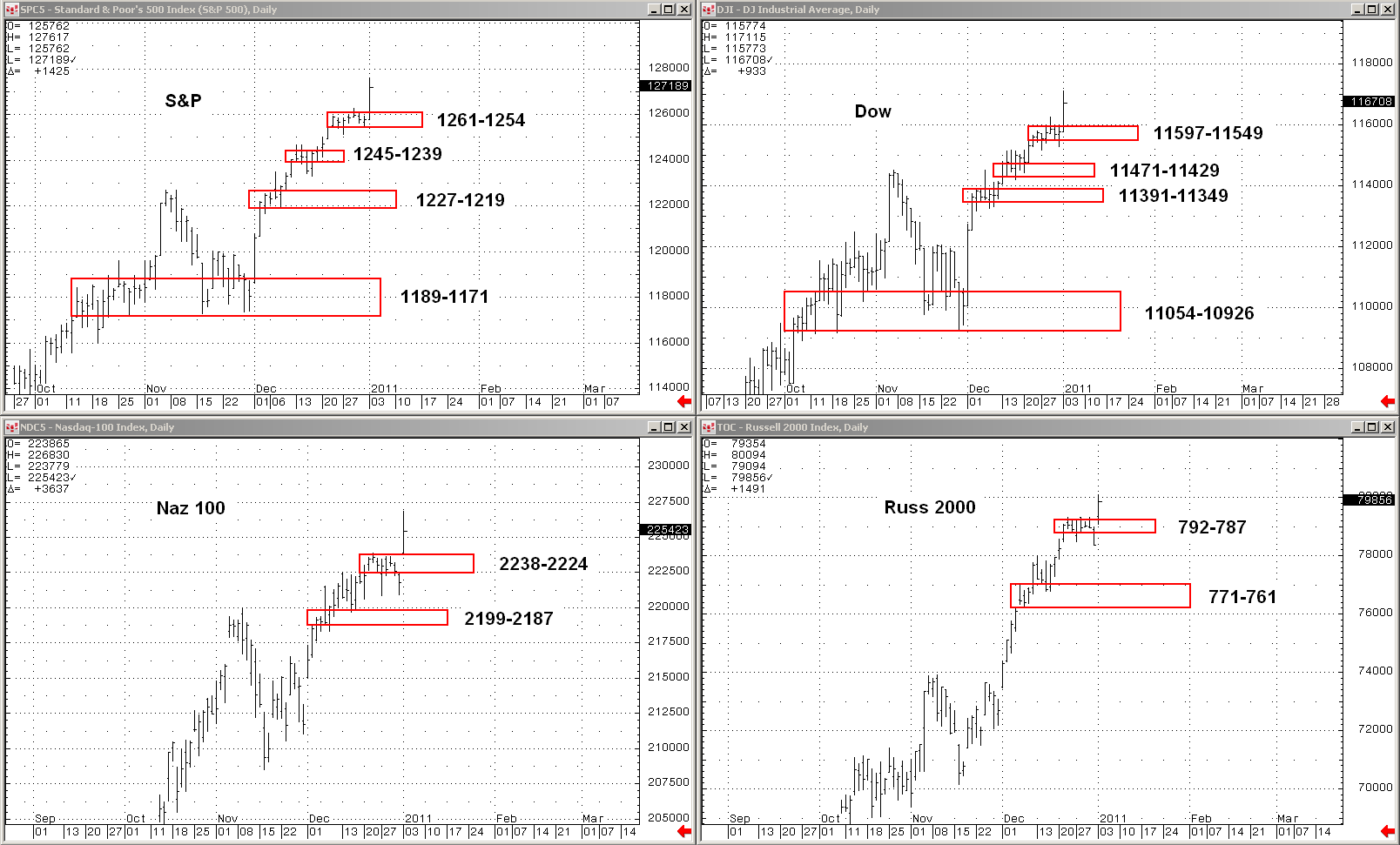 FUTURES: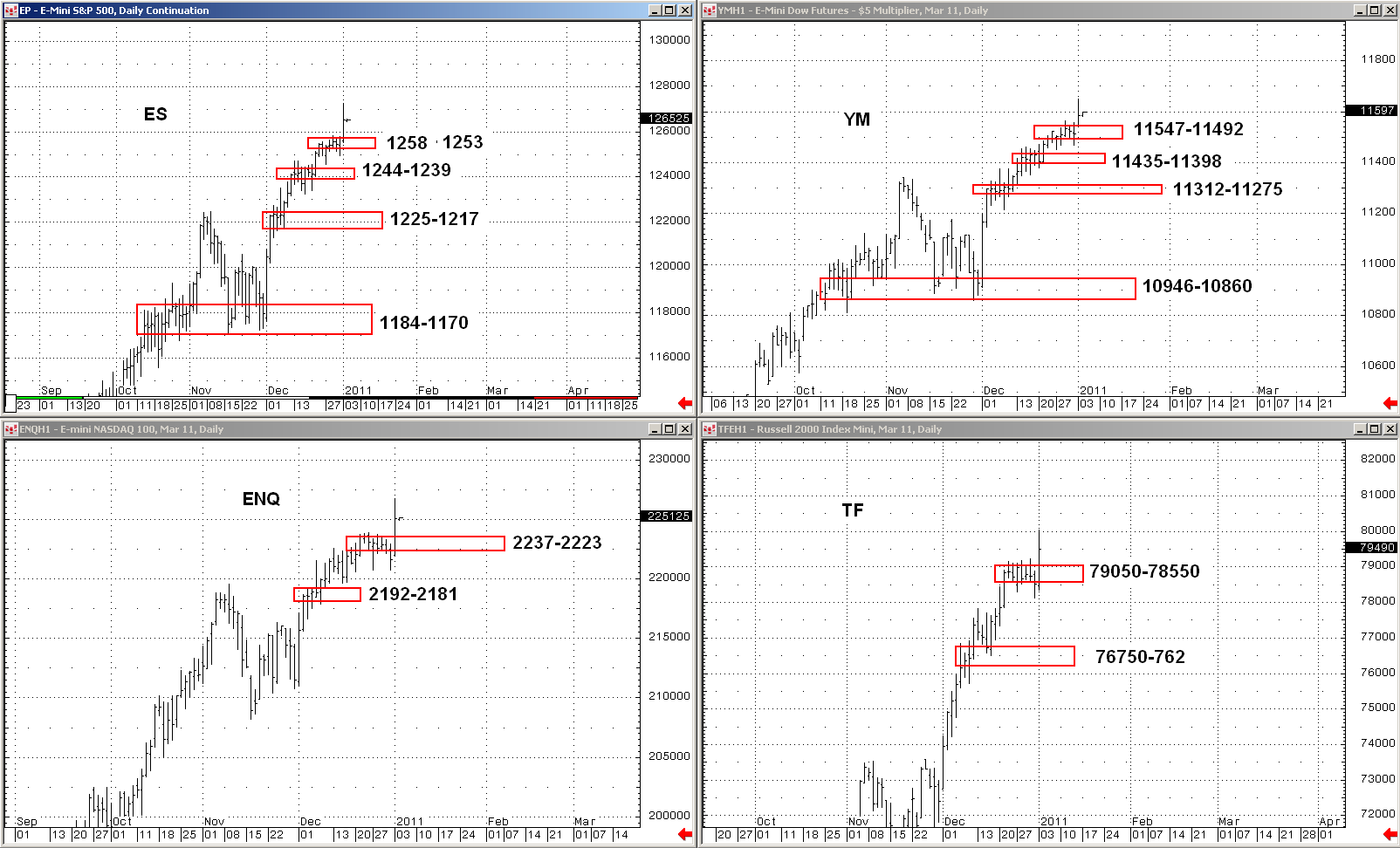 Tom Alexander is an expert in Market Profile. You can learn more at Alexander Trading.