KKR and Partners Accelerate Lending Talks and 4 Stocks Hitting 52-Week Highs
Chatham Lodging Trust (NYSE:CLDT): Closing price $16.11
Chatham has purchased the three-year-old Courtyard by Marriott (NYSE:MAR) Houston Medical Center hotel in Houston for $34.75 million. The firm funded the acquisition under its secured revolving credit facility. The eight-story, 197-room hotel, containing six suites, is adjacent to the Texas Medical Center. Shares closed up 0.25 percent on the day at $16.11 and have been traded in a 52-week range of $11.51 to $16.09.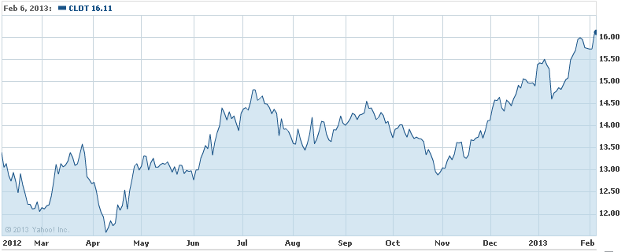 Canadian National Railway Company (NYSE:CNI): Closing price $96.70
Canadian National and the International Brotherhood of Electrical Workers System Council 11 reported the ratification of a new four-year collective labor agreement by IBEW members. The brotherhood represents about 700 CN signals and communications workers in Canada. The agreement provides improvements in wages and benefits to IBEW members and is retroactive to January 1st. Shares closed up 0.09 percent on the day at $96.70, having been traded in a 52-week range of $74.50 to $96.33.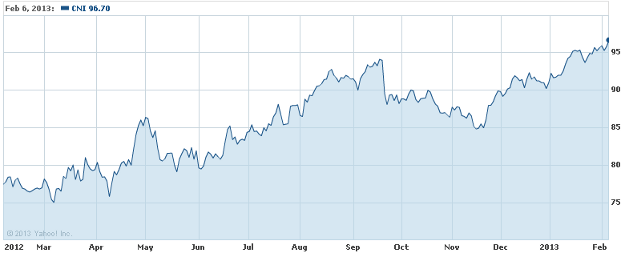 IntercontinentalExchange (NYSE:ICE): Closing price $145.22
IntercontinentalExchange estimates its 2013 adjusted consolidated expenses to rise between 3 and 5 percent from the 2012 adjusted consolidated expenses. Further, the firm expects that purchase-related transaction costs for the first quarter in the range of $10 million to$12 million, mostly connected with the NYSE Euronext (NYSE:NYX) transaction. ICE believes that  2013 operational capital expenditures and capitalized software development costs should be between $60 million and $70 million. Shares closed up 1.17 percent on the day at $145.22 and have been traded in a 52-week range of $117.82 to $143.60.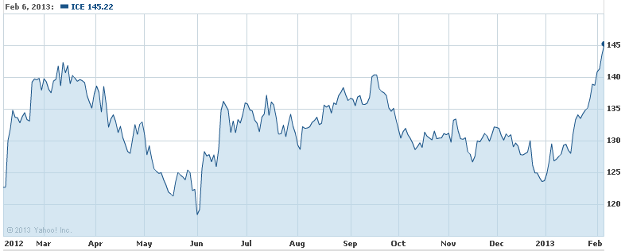 Kohlberg Kravis Roberts & Co. (NYSE:KKR): Closing price $17.78
Distinct groups of buyout firms, one led by Apax and KKR, and another headed by Blackstone (NYSE:BX) and CVC Capital, are stepping up their discussions with lenders regarding the  funding for competing offers for EE, the former "Everything Everywhere," said Financial Times, citing knowledgeable aources. Possible bids for EE could go as high as $15.7 billion and the potential bidders are also developing plans that would see EE's owners France Telecom (NYSE:FTE) and Deutsche Telekom (DTEGY.PK) retain an interest between15 and 20 percent. Shares closed down 0.11 percent on the day at $17.78, having been traded in a 52-week range of $11.03 to $17.82.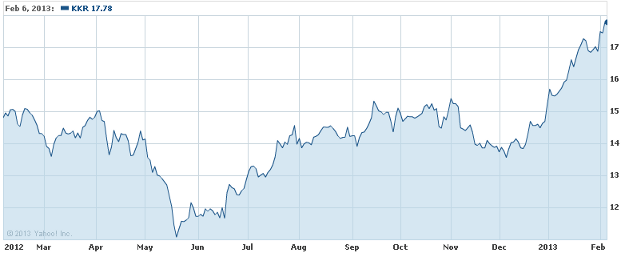 Metals USA Holdings (NYSE:MUSA): Closing price $20.65
Reliance Steel & Aluminum (NYSE:RS) and Metals USA Holdings have reached a definitive merger agreement through which the former will purchase all outstanding shares of Metals USA Holdings at $20.65, representing an enterprise value of about $1.2 billion. The transaction should close in the second quarter. Shares closed up 12.84 percent on the day at $20.65 and have been traded in a 52-week range of $12.33 to $18.96.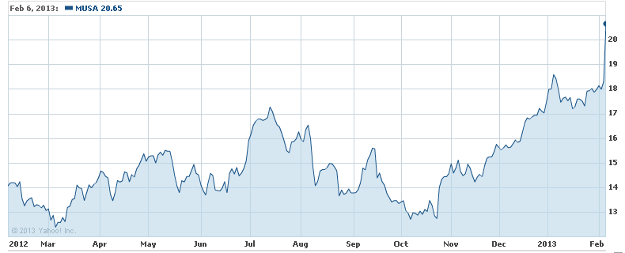 Don't Miss: These Four Solar Stocks Shine After Citigroup Coverage.