Kmart's Lease-to-Own Program: Friend or Foe?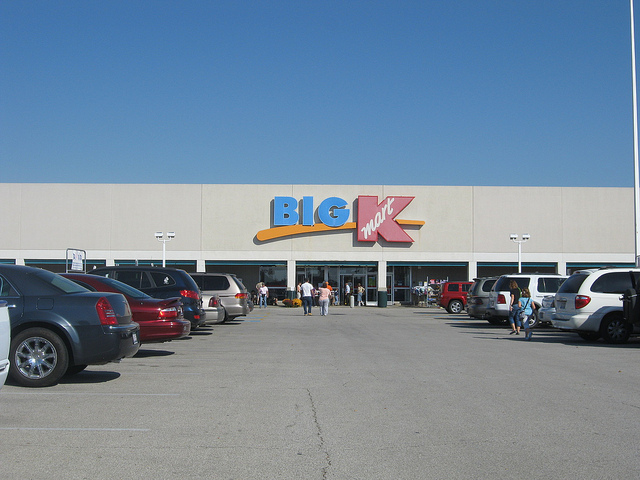 Kmart (NASDAQ:SHLD) is offering consumers a rent-to-own opportunity this upcoming holiday season, allowing customers without credit to immediately get their hands on expensive products. However, some consumer groups are already arguing that the new program hurts low-income customers more than it helps.
According to Bloomberg, Kmart's lease-to-own program will begin on November 22, and it promises that customers can take a product home right away, make biweekly payments, and then decide whether to buy out or return the item. The deal sounds like the perfect opportunity for any consumer, especially those with no credit, but it also allows Kmart to charge exorbitant interest rates — more than 100 percent — in order to make a profit from the endeavor.
National Consumer Law Center, a Boston-based nonprofit, illustrated this example by calculating that if a customer makes the minimum number of payments on a $300 television, he or she would pay the equivalent of a 117 percent annual rate.
Nonetheless, Kmart, owned by Sears Holdings, operates with the understanding that consumers often only see the biweekly payment cost, rather than the true price of the opportunity, and is therefore confident that many of its customers will still take advantage of the program despite how it may add up in the end.
The rent-to-own concept certainly isn't a new one, as it was introduced back in the 1800s, but consumer groups are complaining that Kmart is purposely targeting its low-income shoppers by falsely advertising the appeal of the new program. Ed Mierzwinkski, consumer program director at U.S. Public Interest Research Group, said to Bloomberg: "The rent-to-own industry promises consumers the American dream of ownership. But its contracts provide for very high-cost payments, and it is difficult to complete the contract."
The program comes as Kmart itself is struggling, and that is why the retailer is pushing the lucrative opportunity on its customers. Its lease-to-own initiative is not only meant to drive customers into its stores but also to keep them there and encourage them to buy more products. However, targeting Kmart's low-income consumer base still poses the risk of detracting from an already damaged brand, and it might not be worth the penalty.
Other chains like Aaron's and Rent-A-Center Inc. (NASDAQ:RCII) have also offered similar deals, but Bloomberg reports that Kmart's program stands out because the company doesn't mark up the initial price of the product, and it limits its lease term to 18 months.
That doesn't make it a better deal for Kmart customers, but it does paint the program as more appealing without properly cautioning that at the end of a minimum lease requirement of 10 biweekly payments, customers have to pay a lump sum to own the product, continue to lease it, or return it.
This then begs the question, if a customer can't afford an item's original price,  how can he or she manage a larger payment at the end?
Jai Holtz, Sears Holdings's vice president of financial services, continues to stand by Kmart's new rent-to-own program. He told Bloomberg that the number of customers who end up owning the product is "much higher" than other rental chains, and he also asserted this week: "I'm not here to convince you lease-to-own is not more expensive than a credit program. Our total cost of ownership, for a customer who otherwise cannot get credit, is much lower than the others in the industry offering these types of products. This is really coming from consumer demand."
Come November 22, we'll see if Holtz is right.
Don't Miss: Macy's Queues Up for a Strong Holiday Quarter.