Kroger Eyes Safeway, Along With Other Potential Suitors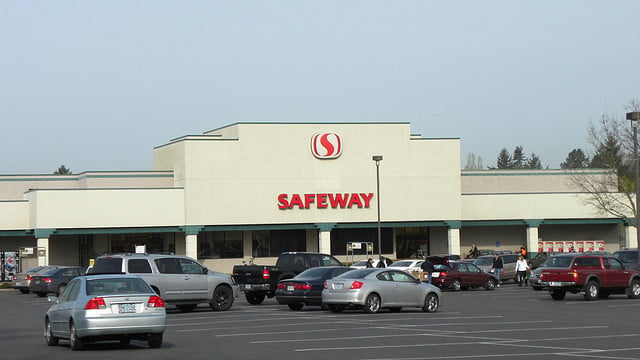 America's largest supermarket chain, Kroger Co., (NYSE:KR) has reportedly approached Safeway Co., (NYSE:SWY) which is the second-largest grocery store chain in the U.S., about acquiring some of that company's operations, according to sources who spoke with Bloomberg on Monday.
Kroger has reportedly also talked to the private equity firm Cerebrus Capital Management LP, which is currently the leading bidder to acquire Safeway — and which currently also owns the Albertson's chain — about the possibility of buying up the Safeway stores that the firm doesn't want. Safeway has said that it would prefer to be bought as a whole, sources told Bloomberg.
It's possible that a buy by Kroger Co. might incite complaints from antitrust regulators, although Bloomberg suggests that splitting up Safeway may be a way to avoid controversy. Not much is known about the current negotiations between Cerebrus and Kroger, but its possible that the two might reach an agreement on whatever Safeway assets would have to be sold to avoid allegations by regulators.
Safeway has been paring down and streamlining its operations recently; the company sold its 72 Dominick's stores in the Chicago area, and divested its Canadian business in addition to conducting an initial public offering of its gift card business, Blackhawk Network Holdings, Inc. (NASDAQ:HAWK)
Last year, Cerebrus acquired Supervalu Inc., and along with it the Albertsons, Acme, Jewel-Osco, Shaw's, and Star Market grocery store chains. The firm bought Supervalu Inc. last year in a deal that was reportedly worth about $3.3 billion. The private equity firm has made it clear that it would like to add Safeway to it's portfolio in order to "gain economies of scale and market presence," according to Bloomberg.
Other potential suitors for Safeway include the private equity firms CVC Capital Partners Ltd. and Leonard Green & Partners LP, both of which have expressed interest in Safeway. Currently, the two firms jointly own BJ 's Wholesale Club, and could potentailly team up again to buy parts of Safeway, sources told Bloomberg.
More From Wall Street Cheat Sheet: