Labor Market: Stronger Than Expected with Claims at 6-Year Low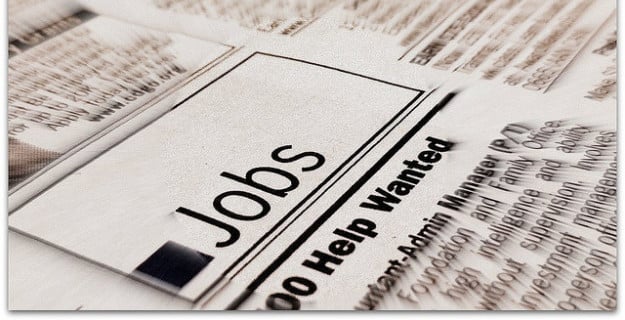 Payroll processor ADP reported Wednesday that the number of jobs added to payrolls soared to 200,000 in July, while the number of planned layoffs dropped 4.2 percent from June to 37,701. In addition, the number of Americans seeking unemployment benefits plummeted in the week ended July 27, moving toward a 6-year low.
While July jobless claims can be volatile, because the government adjusts for seasonal layoffs in the auto industry, the general trend in recent months has been positive. This week, economic data suggested that the labor market has found more stable footing.
The U.S. Labor Department reported Thursday that first-time claims for unemployment benefits dropped 19,000 to 326,000, the lowest level in more than five years. Economists had expected claims to total 345,000.
These applications — which serve as a proxy for layoffs — have decreased by more than 12 percent so far this year, indicating that the U.S. economy added an average of 202,000 jobs per month since January.
That is the best stretch of job creation since 2005. Overall, the U.S. economy lost 8.7 million jobs during the financial crisis, and unemployment claims reached an all-time high of 670,000 in March 2009. Before the recession began in December 2007, an average number of 320,000 initial claims were filed each week due to the normal churn in the job market, and the current numbers are slowly approaching that figure.
While jobless claims provide the first look at the employment situation for any given month, the weekly figures can be volatile, so economists use the four-week moving average to understand wider trends. Last week, that figure also declined, plummeting 4,500 to 341,250.
As applications for unemployment benefits act as a proxy for layoffs, this drop in first-time applications shows that employers are refraining from firing workers, and a slowdown in firings might indicate that employers are beginning to feel more confident about the economic recovery, and are preparing to expand payrolls.
While employers have been relying on smaller workforces to keep expenses down, an expansion of payrolls would encourage consumer spending, the largest part of the United States' gross domestic product.
"It's a stronger labor market than anybody thought we'd be seeing this time of year," RBS Securities economist Guy Berger told Bloomberg. "We're talking about continued decent payroll growth."
The Labor Department's report also showed that the number of people filing for their second week or more of unemployment benefits decreased by 52,000 to 2.95 million in the week ended July 20. That level is not a recovery low, but is very nearly so. Meanwhile, the number of unemployed who are collecting emergency and extended payments dropped by about 52,500 to 1.57 million in the week ended July 13.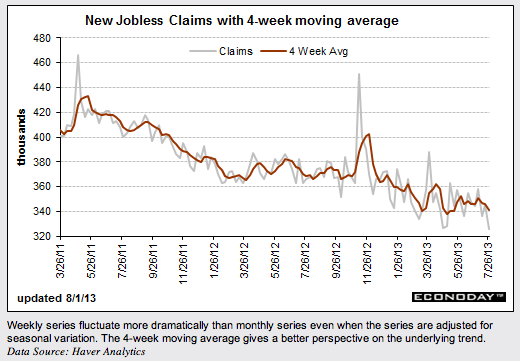 Follow Meghan on Twitter @MFoley_WSCS
Don't Miss: 5 Hard Truths About Saving for College and the Cost of Education.