Lawmakers: Smithfield Acquisition May Compromise Food Safety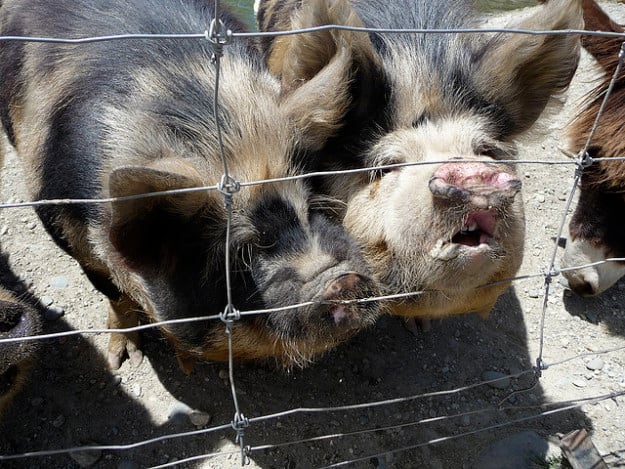 Lawmakers who have previously expressed fears about how a deal between Smithfield Foods (NYSE:SFD) and Shuanghui International will affect food safety in the U.S. have now formalized a request that the deal be closely scrutinized by the Department of Agriculture and the Food and Drug Administration before it's allowed to pass.
The bipartisan group that has raised concerns about the deal includes 15 of the 20 members of the State Agriculture Committee, headed by Democratic Senator Debbie Stabenow of Michigan and Republican Senator Thad Cochran of Mississippi. The group says it is not necessarily opposing the sale, but just wants to be sure a close examination of how the acquisition will affect U.S. food supply and national security is performed before the deal receives government approval.
"We believe that our food supply is critical infrastructure that should be included in any reasonable person's definition of national security," the senators said in a letter to the Treasury department that reviews foreign acquisitions for national security threats.
The Committee on Foreign Investment in the United States is the group responsible for reviewing the Smithfield-Shuanghui deal. Their review process does not typically include the Department of Agriculture or the FDA, but the senators from the State Agriculture Committee are calling for the CFIUS to include additional organizations in reviewing the case.
Recent food safety issues in China have stirred up fears about the Shuanghui acquisition. Shuanghui itself was forced to recall some of its Shineway brand packaged meat products in the country when it was discovered they contained an illegal feed additive. Other issues include contaminated milk that killed six while making thousands ill, and rat meat that was being packaged and sold as mutton.
Smithfield has already responded to food safety concerns that have been raised by the deal, promising that it will export pork to feed China's growing middle class, but no meat will be imported from China into the U.S.
Nancy McLernon, president of the Organization for International Investment, said she believes the deal will go through and that Shuanghui will follow all U.S. laws and regulations. "When foreign companies invest here, it's not a race to the bottom. It's about having them rise to our standards, because we have laws and regulations that they have to abide by. That's the price of entry into our market," McLernon said.
Follow Jacqueline on Twitter @Jacqui_WSCS
Don't Miss: Is Lululemon Stretched Too Tight?