Lawmakers: Smithfield Deal Threatens Food Safety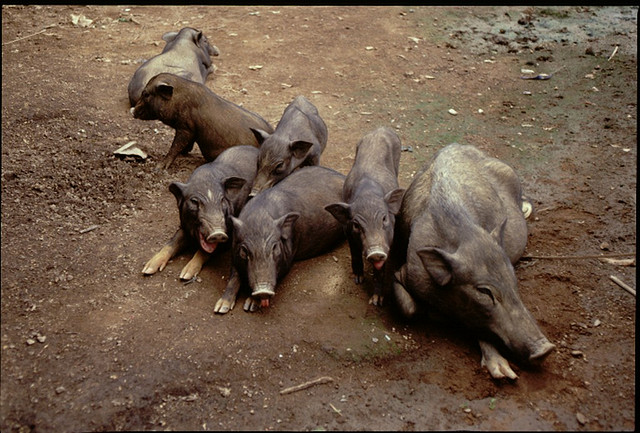 Smithfield Food Inc.'s (NYSE:SFD) recent deal with Chinese meat producer Shuanghui International has come under scrutiny from lawmakers concerned about the impact the deal will have on food safety in the U.S.
The concern stems from food safety issues that are rampant in China. Shuanghui itself was forced to recall some of its Shineway brand packaged meat products from stores two years ago due to fears that the meat contained clenbuterol, a banned feed additive. Other recent food safety incidents in China include thousands of pig carcasses floating in a river, milk contaminated with melamine that killed six and made thousands ill, and a scandal involving fox, rat, and mink meat being packaged and sold as mutton.
Lawmakers have expressed significant qualms about the deal. Senate Agriculture Committee Chairwoman Debbie Stabenow, Democrat of Michigan, said on Wednesday that federal agencies considering the merger "must take China's and Shuanghui's troubling track record on food safety into account" and "do everything in their power to ensure our national security and the health of our families is not jeopardized."
Senator Chuck Grassley, the top Republican of the Senate Agriculture Committee, echoed Stabenow's fears, "I am also concerned about the impact on consumer choice and the price of pork products," Grassley said in a June 3 letter to William Baer, assistant attorney general in the Justice Department's antitrust division. Grassley is urging the Justice Department to thoroughly examine the deal.
If the deal gets past what looks like will be a significant amount of red tape, it will be the biggest Chinese takeover of a U.S. company. Shuanghui, China's largest meat producer, has offered to buy Smithfield, the biggest producer of pork in the U.S., for $4.7 billion to help meet China's growing demand for pork.
Smithfield responded to concerns about the deal by saying that it would focus on exporting pork to China, not importing Chinese meat to the U.S. "The combined company will not import any product from China into the U.S. As a result, the proposed combination does not have any implication for the U.S. food supply," Smithfield said.
As more Americans become concerned about how the global economy is affecting food, the organic industry has blossomed, creating enough competition to lower the price of organic produce and meats. One food safety group, Food and Water Watch, is asking Congress to put a stop to the deal, which they believe threatens national and food security.
"The globalized food system poses real food safety risks and free trade deals with global partners encourage a race-to-the bottom in food safety standards," FWW's executive director Wenonah Hauter wrote in a blog post.
Don't Miss: Pepsi Negotiating to Buy SodaStream? False.