Lawmakers Will Grill Smithfield on Shuanghui Deal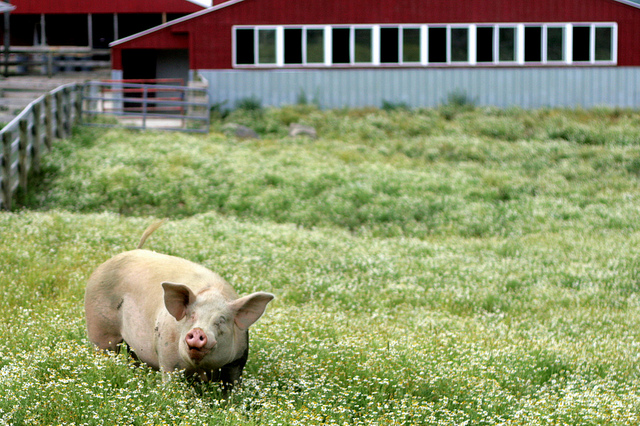 Lawmakers from the Senate Agriculture Committee have said they will examine a proposed deal between Smithfield Foods (NYSE:SFD) and Shuanghui International in July.
Smithfield will have some tough questions to answer at the July 10 hearing, as many lawmakers and Americans are concerned about possible food safety issues from Shuanghui's takeover of Smithfield. There have been a lot of
Chinese food safety violations in the news lately, including Shuanghui's own Shineway brand packaged meats having to be pulled from the shelves because it was found they contained an illegal feed additive. Other issues include contaminated milk that made thousands ill, and rat meat that was being packaged and sold as mutton.
Those stories have fueled fears about the $4.7 billion acquisition, which would be the biggest Chinese takeover of a U.S. company. Smithfield has promised that no meat will be imported into the U.S. from China, but that the deal will focus on exporting pork to feed China's growing middle class.
Smithfield Chief Executive Officer Larry Pope is among the people who will be grilled on the deal by the Senate committee, which has called for a careful examination of how the buyout will affect food safety, the protection of American technology, and intellectual property. The committee has been urging the Treasury Department to consider food security by including the Food and Drug Administration and the Agriculture Committee in their examination of the deal.
The hearing, called "Smithfield and Beyond: Examining Foreign Purchases of American Food Companies" will examine the effects of foreign ownership of U.S. food companies.
"We welcome a full review and fair consideration of the Shuanghui-Smithfield combination from the U.S. government. We believe the proposed combination does not present any national security concerns, is good for U.S. farmers and agriculture, and will advance U.S.-China relations," Smithfield said in a statement.
Despite food safety concerns, many are expecting the deal to be completed after the review.
Follow Jacqueline on Twitter @Jacqui_WSCS