Lawsuit: Verizon's Vodafone Deal Not Worth the Money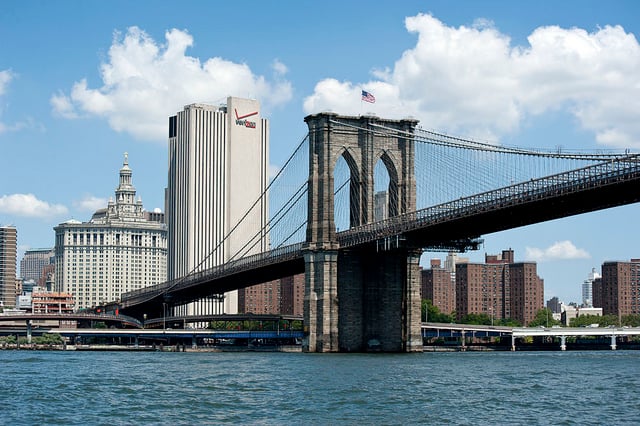 There was no shortage of buildup to Verizon's (NYSE:VZ) purchase of Vodafone's (NASDAQ:VOD) stake in Verizon Wireless and at least one investor is already looking for class action status for a lawsuit before the ink is dry. According to Bloomberg, a disgruntled investor has filed suit in Manhattan court, seeking a halt to the deal as well as damages to compensate for what she considers a poor buy for Verizon, which valued 45 percent of its own wireless division at $130 billion.
That figure has become questioned by many, yet this lawsuit is the first to emerge as Verizon finally landed its coveted asset. A quick look at the figure in question reveals a telling similarity in that Verizon's total market capitalization stands at $132.61 billion. Amazon.com Inc. (NASDAQ:AMZN) is valued slightly higher, with a market cap of $135.17 billion. Wells Fargo analysts, for their part, said the deal was a good move for Verizon.
The investor's Supreme Court filing indicated the shareholder believes her "investment in Verizon will be diminished and diluted as a result of the stock purchase agreement," according to the Bloomberg report, while Verizon counsel sees no merit in the complaint, promising to "vigorously" fight the suit in court. In the meantime the telecom industry is bracing for a response from Verizon competitors.
AT&T (NYSE:T) has been rumored to be in the market for the remaining Vodafone business, according to a report from Bloomberg. As per an analyst quoted by the news outlet, a purchase of Vodafone now would guarantee access to the cash stores the company will receive when the Verizon deal is complete, estimated to be $59 billion in addition to Vodafone's present holdings.
As it stands, Verizon's buyout of Vodafone's stake in its wireless division would be the industry's biggest since Vodafone made its move on Mannesmann more than a decade ago. AT&T could respond by looking at several other companies in Europe as well. Since 4G service has not hit the mainstream, the mobile giant could employ its expertise  gained through the expansion of the U.S. network.
Don't Miss: Homeowners Show Class-Actions Are Harder Post-Walmart.