Layoffs May be Slowing, But When Will Hiring Accelerate?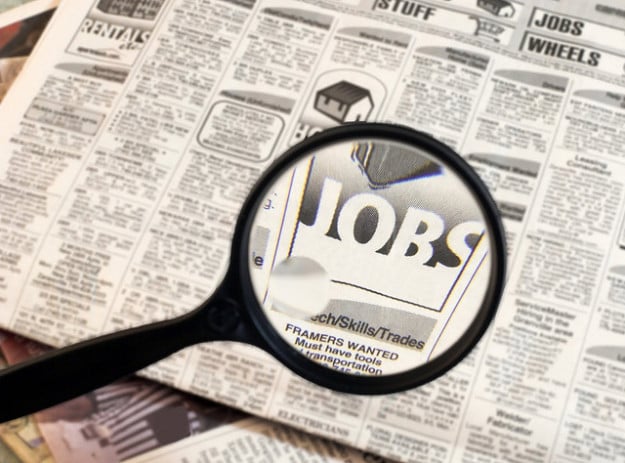 The picture of the health of the job market that is slowly emerging from recently released economic data is one that has made marginal improvements since April. While employment gains were disappointingly low at 135,000, ADP's National Employment Report showed Wednesday that nonfarm payrolls added slightly more jobs last month than in the previous month. Even better for the job market were the layoff figures reported earlier Thursday by Challenger, Gray & Christmas, which showed that the number of planned layoffs at U.S. businesses fell in May for the third month in a row.
On Thursday, U.S. Department of Labor also contributed data to this mix. Initial claims for unemployment benefits dropped last week for the first time in three weeks, according to the Bureau of Labor Statistics, pointing to more slow and choppy improvement in the job market. Approximately, 346,0000 Americans filed first-time jobless claims last week, 11,000 fewer than the previous week.
Jobless claims figures are considered a good measure of layoffs and provide the first look at the employment situation for any given month. Still, weekly figures can be volatile, so economists use the four-week moving average to understand wider trends. Last week, that figure rose slightly to 352,500 from 348,000.
Some turnover in the job market is normal; in early 2007, before the recession hit, it was common for 315,000 claims to be filed each week. Comparatively, at the height of the economic crisis in 2009, weekly claims rose as high as 670,000. So far this year, new claims for unemployment benefits have hovered close to their lowest levels since 2008, an indication that business are firing fewer workers. But one key question remains: when will business begin hiring more new workers?
The Labor Department is scheduled to release its key monthly jobs report on Friday morning, with economists forecasting job gains for May ranging between 158,000 and 170,000. A monthly payroll gain of 158,000 would hardly be remarkable; that level barely keeps up with population growth. Considering that the economy has created an average of 173,000 jobs each month over the last year, a gain of that size would indicate that hiring has slowed down. Last month, the government's Employment Situation Report showed that nonfarm payroll employment rose by 165,000.
Overall, the number of Americans who are out of work remained at 11.7 million — a sign of how stubbornly slow the recovery has been since the recession officially ended in mid-2009. The job growth the U.S economy has created in the past 12 months — an average of 173,000 — is too low to significantly reduce the ranks of the long-term jobless, which economists say will require gains of 250,000 jobs per month.
In fact, at 58.6 percent, the employment rate — the number of Americans who hold a job — has barely moved in the past three years, and it is hovering near a 30-year low.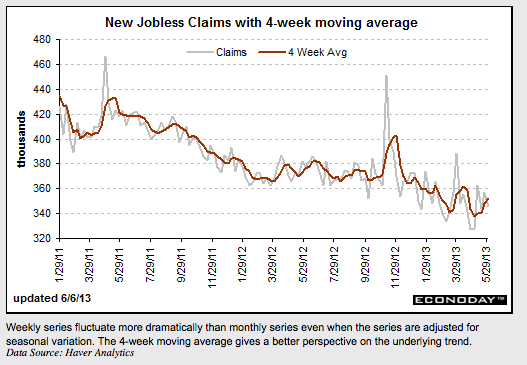 Follow Meghan on Twitter @MFoley_WSCS
Don't Miss: Did This Jobs Report Spark the Dow Dive?