Leaked: Salinger's First Original Work in Nearly 50 Years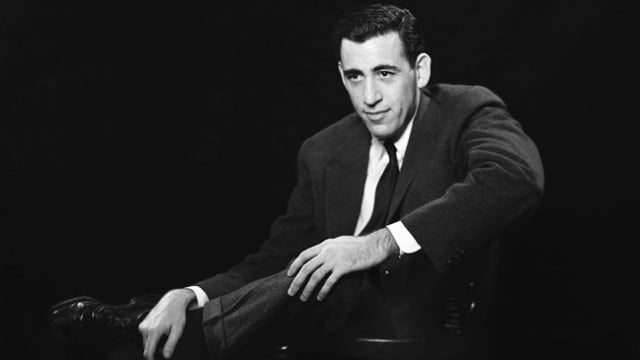 "While I do quibble with the ethics (or lack of ethics) in posting the Salinger stories, they look to be true transcripts of the originals and match my own copies," wrote J.D. Salinger scholar Kenneth Slawenski, author of J.D. Salinger: A Life, in an email to BuzzFeed upon the Wednesday release of three previously heavily guarded manuscripts. It was the first time the unpublished Salinger works — "The Ocean Full of Bowling Balls," "Birthday Boy," and "Paula" — appeared online. The stories were not unknown to the Salinger scholars, just very difficult to access.
It may seem impossible or even nearly sacrilegious that these stories are now being widely circulated on the Internet. Salinger's reasons for withholding the manuscripts from publication is a topic much speculated upon by scholars and the cult-like following the reclusive writer's works inspired. Shane Salerno — co-author of the biography Salinger and co-director of the documentary film on the author's life — told USA Today that Salinger did not want his work published while he was alive "because he wasn't writing for applause or ego. He was writing for himself. He wasn't seeking out rewards."
The author's last story was published in 1965, 14 years after his famous and only novel, The Catcher in the Rye, was first printed.
What is known is that Salinger's approach to publishing made his work rare, meaning that whenever a new manuscript becomes available, it is an event. Salinger's total published library consists of one novel and 13 short stories, all put to paper before 1959.
Unauthorized copies of Salinger's published magazine fiction have been circulated by fans "like samizdat" for years, The New York Times reports, but the appearance of his unpublished work is unprecedented. The availability of these new, previously unpublished stories would have likely angered the author, who died in 2010 at age 91. Throughout his life, he worked to prevent the publication of manuscripts he did not want in print.
The degree to which Salinger ferociously guarded these stories is why his unpublished works are referred to as "lost." Since his death, the manuscripts have been zealously safeguarded, as well — until now.
As the Times reported on Thursday, the new stories appear to be copied from original Salinger manuscripts kept under lock and key at New Jersey's Princeton University Library and the Harry Ransom Center at the University of Texas. Together, "The Ocean Full of Bowling Balls," "Birthday Boy," and "Paula" were published privately and without Salinger's approval in London in 1999. The title page reads, "The three stories in this book remain unpublished and locked by JD Salinger for publishing."
The name of the collection is "Three Sisters." A copy from the 25-book edition was sold on eBay in September for 67 pounds, about $110 at the time. The stories were then leaked on an invite-only file-sharing website, the news-sharing website Reddit announced on Wednesday, and, by the end of the day, they could be found on the Internet at large. One of the stories — an early version of The Catcher in the Rye — was ordered by Salinger not to be published until decades after his death.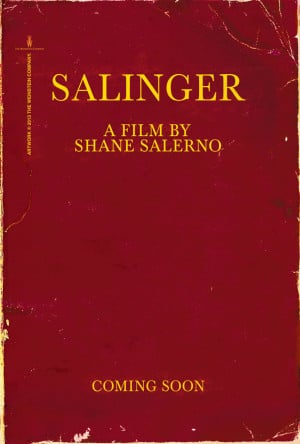 Salinger's reclusiveness was legendary: He published his final original work in 1965 and gave his last interview in 1980. His private temperament engendered a wealth of conspiracy theories regarding his life and his work. Some assertions suggest that the author wrote his greatest masterpieces while holed away in his hilltop retreat in Cornish, New Hampshire, and that those works are locked away in a secret safe or room, yet to be discovered.
It seems certain that Salinger was writing. Witnesses like his daughter Margaret confirm that he was, as do the author's own words. "Goaded by publication of unauthorized editions of his early, previously uncollected works, the reclusive author J.D. Salinger broke a public silence of more than 20 years last week, issuing a denunciation and revealing he is hard at work on writings that may never be published in his lifetime," wrote The New York Times's Lacy Fosburgh in 1974.
Among Salinger scholars, it is said that the author was traumatized by the massive success of The Catcher in the Rye, a book the Times described as "adolescence speaking for itself." The book has never been out of print.
Of the newly released stories, "The Ocean Full of Bowling Balls," which was housed at Princeton, is drawing the most attention. The tale is an early version of The Catcher in the Rye written for Harper's Bazaar but withdrawn before publication. Its narrator is the older brother of Holden Caulfield, whose voice chronicles Salinger's famous novel.
PJ Vogt, a Salinger fan and radio producer, said of the story, according to The Guardian: "When I finally read it, I was just convinced it was the best story I'd ever read. So it's set in the Caulfield family and it's about Holden's older brother, who most people think is a stand-in for J.D. Salinger, and his youngest brother, who in the book becomes his dead sister."
The tale begins: "His shoes turned up. My mother used to tell my father that he was buying Kenneth's shoes too large for him, or to please ask somebody if his feet were deformed. But I think his shoes turned up because he was always stopping on the grass, rolling his seventy-five or eighty pounds forward to look at things, to turn things over his fingers."
When the work was donated to Princeton, the terms were strict: "The Ocean Full of Bowling Balls" was not be published until January 27, 2060, a full half-century after Salinger's death.
Follow Meghan on Twitter @MFoley_WSCS
Don't Miss: 12 Best Black Friday/Cyber Monday Deals.