15 Least Qualified People Serving in the Trump Administration
Parents tell their kids to work hard and they'll be rewarded. However, you'd probably be better off being born into powerful family. Take Kim Jong-Un, the fearless and unqualified ruler of North Korea. People wonder how Kim came to swagger on the international stage at 27, and the answer is, "His dad died." What followed, including threats of nuclear holocaust, come with the territory.
But this could never happen in America, right? Well, you can't become president without an election, but you can get a top position in the White House by just knowing someone. Take our current leader, President Donald Trump. To fill the lifetime position of circuit judge in Alabama, Trump nominated someone who never tried a case.
That's correct: A man who's been a lawyer for just three years was deemed qualified by Trump to spend the coming decades deciding the fate of others as an influential judge. In this case, the man simply married the right person. Trump's son-in-law and several others currently serving in the administration probably know the feeling.
Unqualified and incompetent folks like Steve Bannon may be gone, but many others with questionable resumés and dubious backgrounds remain. Here are the 15 least qualified people who have served in the White House or otherwise been appointed by Donald Trump.
15. Omarosa Manigault: ex-Communications Director, Office of Public Liaison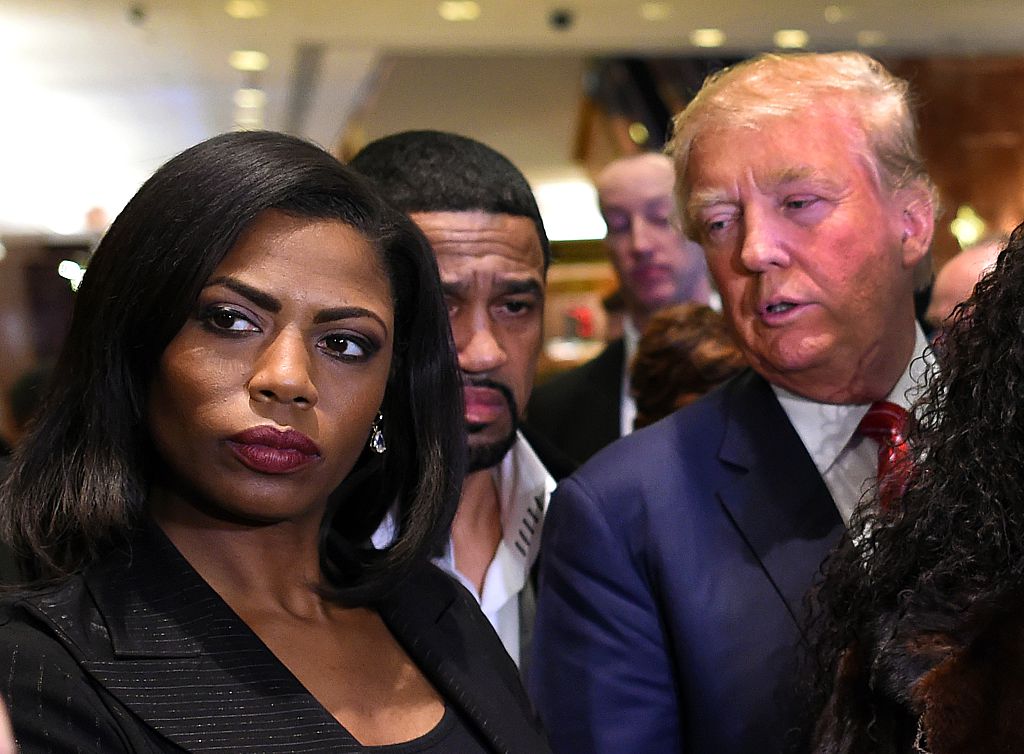 At a glance, you might believe Omarosa Manigault had decent qualifications for her job as communications director for the Office of Public Liaison. After all, she worked in the White House when Bill Clinton was president. Also, her current position involves little actual work.
However, an article in The Daily Beast shed some light on Omarosa's pedigree. For starters, she was bounced out of one job in the West Wing because of her obnoxious personality. On the day The Daily Beast was to interview her, Omarosa was running around preparing "a bridal luncheon" for her own upcoming wedding. It added up to a whole lot of nothing for someone earning $179,700 at the expense of taxpayers. Omarosa left her White House job in December 2017.
Next: He couldn't name the department he runs, but he wanted it eliminated anyway.
14. Rick Perry: Secretary of Energy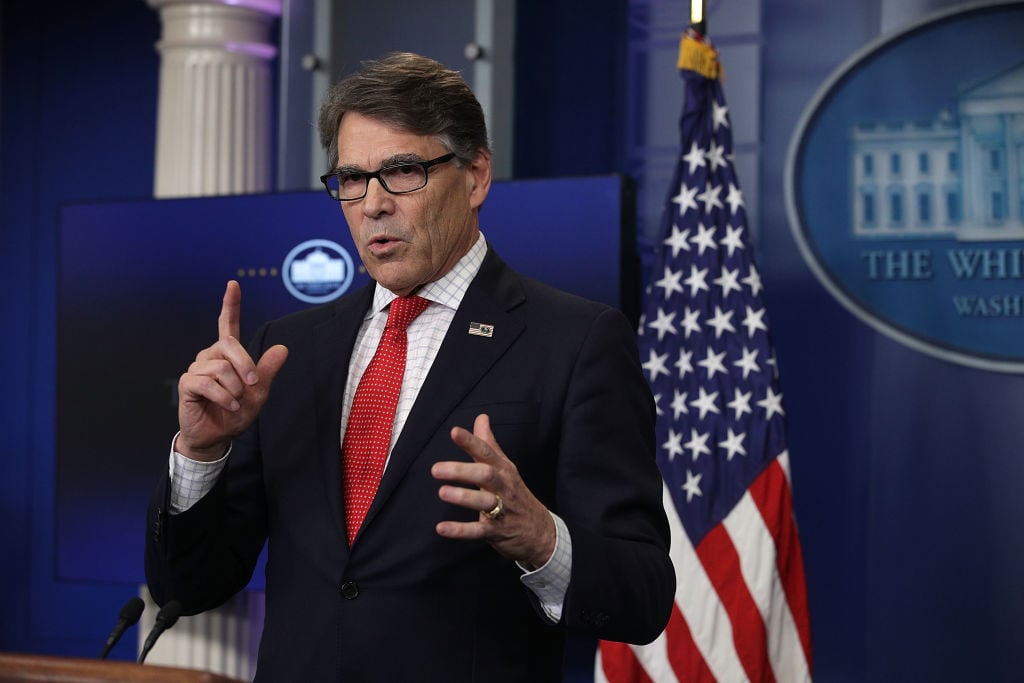 While governor of Texas, Rick Perry ran a state brimming with oil, gas, and wind energy. But heading the U.S. Department of Energy means managing the world's largest store of nuclear weapons. For that, America's new Secretary of Energy came to the job woefully unprepared. In fact, he didn't even know nuclear energy was part of the package when he said he wanted to "do away with" the department at a 2011 presidential debate.
We can assume he wasn't studying up on atomic particles during his stint on Dancing With the Stars. He didn't do well in science as a student, either. According to his Texas A&M transcript, Perry got a few Cs, a D, and an F in chemistry and physics, Vanity Fair reported.  Perry's predecessors include a Nobel Prize-winning physicist and another who ran an atomic particle accelerator. It's safe to call his appointment a step down.
Next: Just because you like money doesn't mean you should run the U.S. Treasury.
13. Steven Mnuchin: Secretary of the Treasury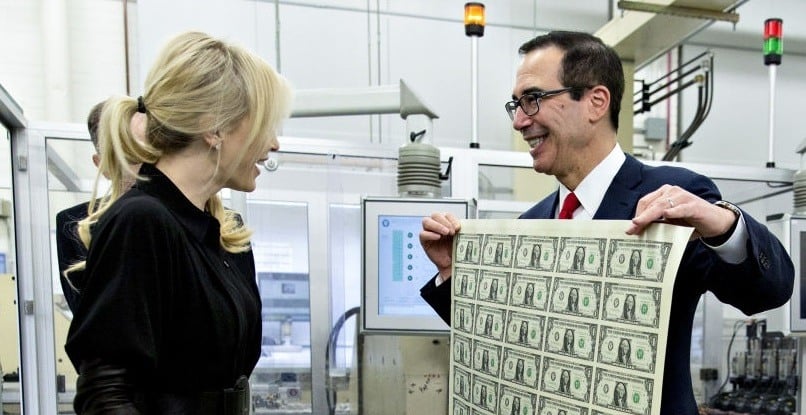 We know Treasury Secretary Steven Mnuchin loves money. He told the Office of Inspector General he flew to Fort Knox with his wife on an Air Force jet in order to check on the gold at Fort Knox. The trip raised eyebrows because it happened during the August solar eclipse at an ideal viewing spot. On November 15, 2017, just as Republicans were about to vote on their tax bill, Mnuchin and his wife went to the mint to pose for photos with stacks of money.
No one is sure how he got this job. Before enjoying the perks of White House life, Mnuchin was a Goldman Sachs banker and Republican fundraiser who donated $200,000 to the RNC (plus the maximum the Trump campaign). Since he never worked in government before, his appointment looks like the sort of quid pro quo we were going to be free from with this administration. Maybe Trump's "drain the swamp" pledge wasn't genuine after all?
Next: The first of several who married their way into Trump's White House
12. Callista Gingrich: Ambassador to the Vatican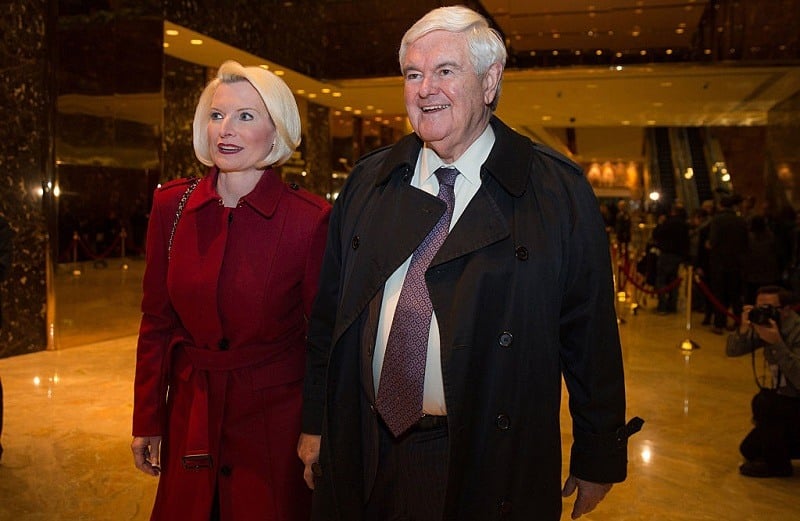 As far as we can tell, Callista Gingrich's only qualification as Ambassador to the Holy See is being a Catholic. Otherwise, she is the former mistress and current wife of Newt Gingrich. Her professional experience involves a stint as a House of Representatives clerk and writing children's books (some co-authored with her husband).
As a Catholic, Callista Gingrich leaves much to be desired. During a six-year extramarital affair with Newt (23 years her senior), she broke the sixth commandment repeatedly. Her husband, now in his third marriage, violated the commandments forbidding adultery and divorce countless times. If Pope Francis wonders why he interacts with Ambassador Callista Gingrich, he can refer to Newt's record as Trump surrogate during the campaign.
Next: "Being the bulldog" for Trump got this unqualified guy a job.
11. Sebastian Gorka, ex-Deputy Assistant to the President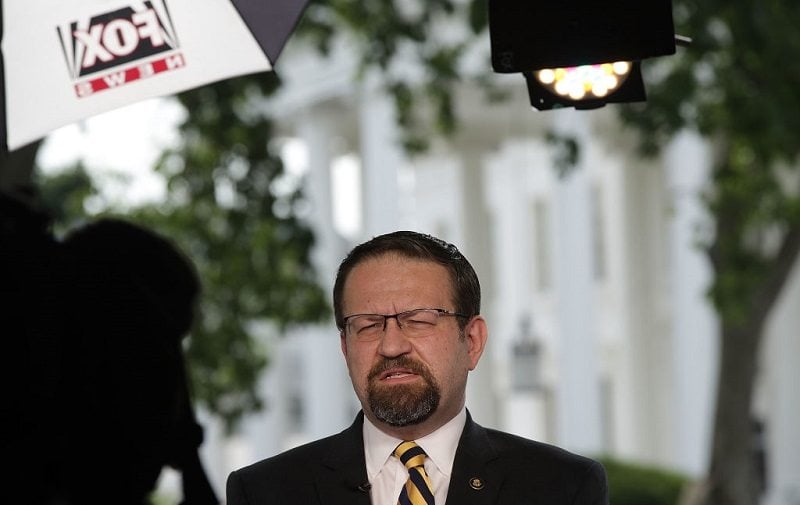 Sebastian Gorka, the now-departed deputy assistant to the president, was supposedly an expert on terrorism. That claimed expertise was enough to get him a job under Steve Bannon, Trump's chief strategist who was also fired after a short run. Actual experts in the field would disagree. In fact, the man who advised Gorka for his PhD said "his level of expertise does not match the level where he stands in the White House," CNN reported.
Once word got out about Gorka, no one wanted to defend him. After Bannon got booted, Gorka's allies disappeared completely. "The White House Office of Communications refused to answer questions on what exactly Gorka does, whether he advises anyone, and whether he holds the security clearance needed to sit in on meetings involving terrorism," CNN reported.
Next: Does a bunch of lawsuits qualify you for a Cabinet position?
10. Scott Pruitt: EPA head
If there were a Cabinet post for someone who sued government agencies, EPA Chief Administrator Scott Pruitt would be highly qualified. His claim to fame is suing the EPA more than a dozen times. However, as far as clean air and water go, Pruitt did not distinguish himself over the years. In fact, the area he represented in Oklahoma is among the most toxic in America.
Next: Does selling oil make you a good diplomat?
9. Rex Tillerson: ex-Secretary of State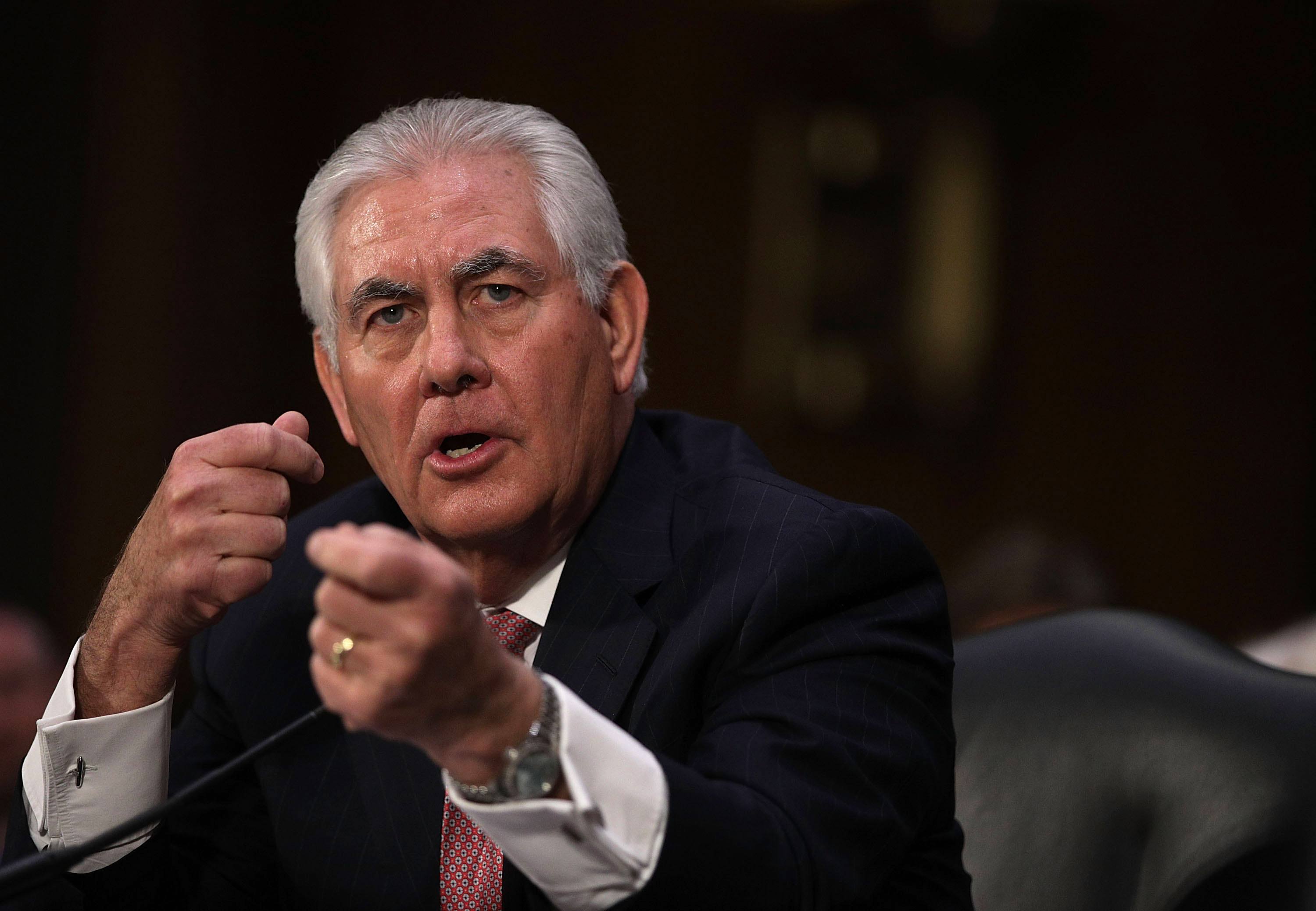 You could ague Secretary of State Rex Tillerson knows his way around meetings with heads of state. As chief executive of Exxon Mobil, Tillerson schmoozed and/or butted heads with some of the most powerful men on earth. However, he has no experience in diplomacy, and it's showed. Besides calling Trump "a moron" during a meeting, the former oil man violated Russia sanctions while at Exxon. That alone is disqualifying for the position. Trump ousted Tillerson in March 2018.
Next:  This former Cabinet member may be indicted for working as a foreign agent.
8. Michael Flynn: ex-National Security Advisor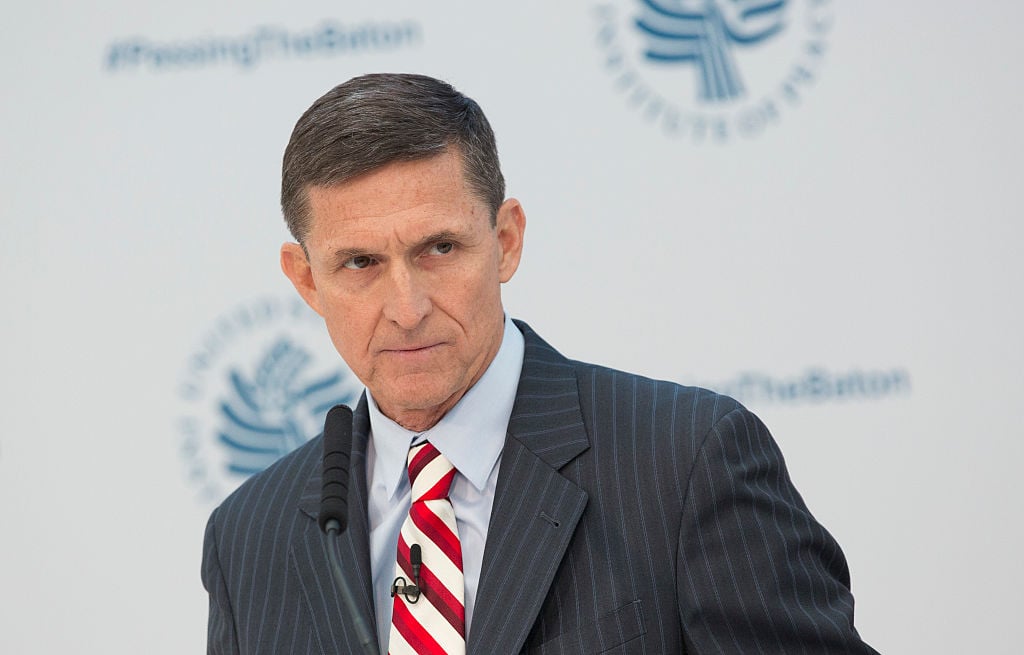 You may remember Michael Flynn as the guy chanting "Lock. Her. Up!" at Trump campaign rallies in 2016. Or you might remember him as the disgraced general who was fired from the Defense Intelligence Agency (DIA) after a brief, lackluster tenure. Among his famous wrong turns, Flynn at one point pushed the theory that Iran was behind embassy attacks in Benghazi. (No intelligence backed this claim.)
Later, it turned out Flynn was working as a foreign agent while dealing with Trump en route to his appointment as National Security Adviser. "But wait," you ask, "isn't this the same guy who also was paid by Russia state media to speak at a dinner for Vladimir Putin?" He was, indeed. In the month or so he lasted on the job, Flynn was one of the least qualified Trump staff members, and that's saying something.
Next: At 31, he went from pushing white nationalist theories to a top White House adviser.
7. Stephen Miller: Senior White House Adviser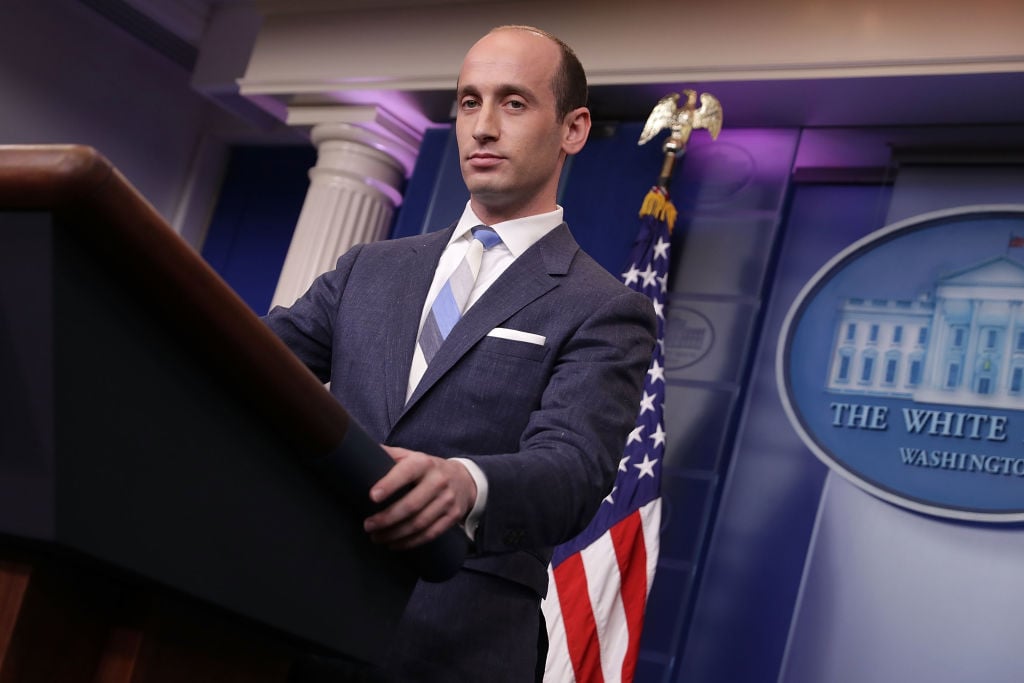 Before becoming a senior adviser in the White House, 31-year-old Stephen Miller was known as a nationalist who called radio shows to vent his disgust for multiculturalism. Later, he worked for Jeff Sessions, who became Trump's first supporter in Congress. However, he was completely unprepared for his current role. "He's not politically astute," someone close to him told The Atlantic following Miller's disastrous travel ban roll-out. "He's not ready for this."
Next: He told them he had no business as HUD Secretary; soon after, he was sworn in.
6. Ben Carson: HUD Secretary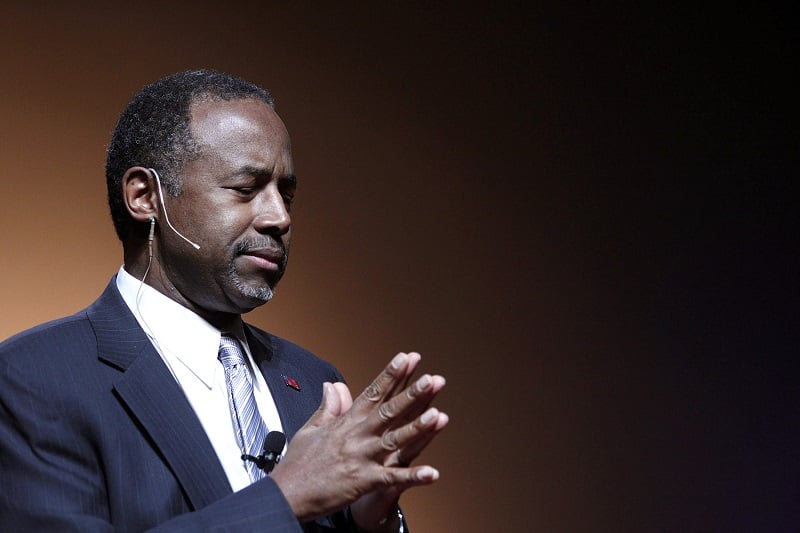 We won't dwell on this pick too long. We'll just let a top adviser for Dr. Carson, a respected surgeon, take it from here. "Dr. Carson feels he has no government experience, he's never run a federal agency," Armstrong Williams told The Hill. Carson also put out word there were better ways for him to serve Trump other than serving in his Cabinet. Next thing he knew, Carson was being sworn in as Secretary for Housing and Urban Development (HUD).
Next: He knows paranormal activity more than hearing cases.
5. Brett Talley: Alabama Circuit Court Judge nominee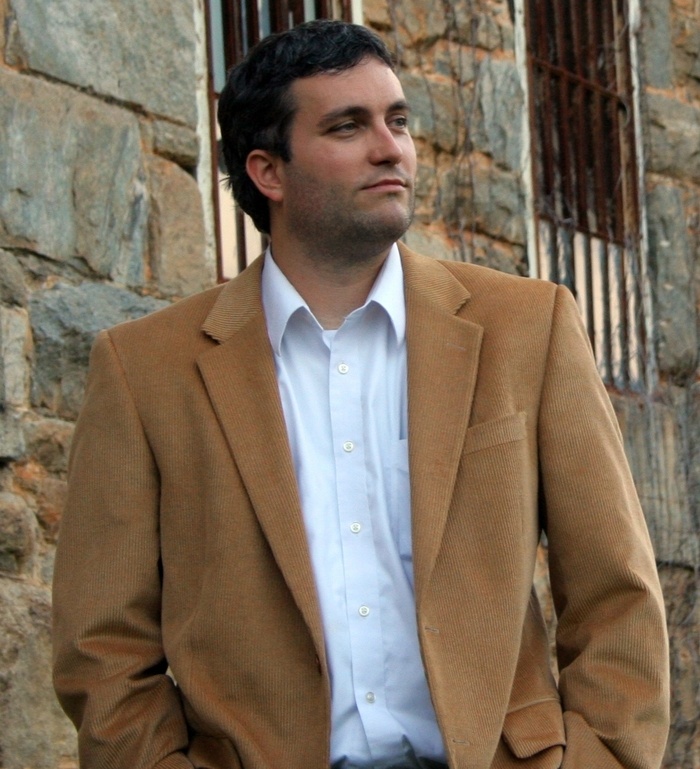 He never tried a case and was ruled "unqualified" in a unanimous vote by the American Bar Association (ABA), yet Brett Talley would have served as circuit court judge of Alabama for the rest of his life, if Trump got his way. For Talley, a 36-year-old known much more for his writing on paranormal activity than any legal work, that might have sounded like a dream come true. But it would be utterly impossible if he hadn't married a White House lawyer. After an outcry, Talley withdrew from consideration for the position in December 2017.
Next: She has ideas about fighting off bears in schools, but knows little about education in America.
4. Betsy DeVos: Secretary of Education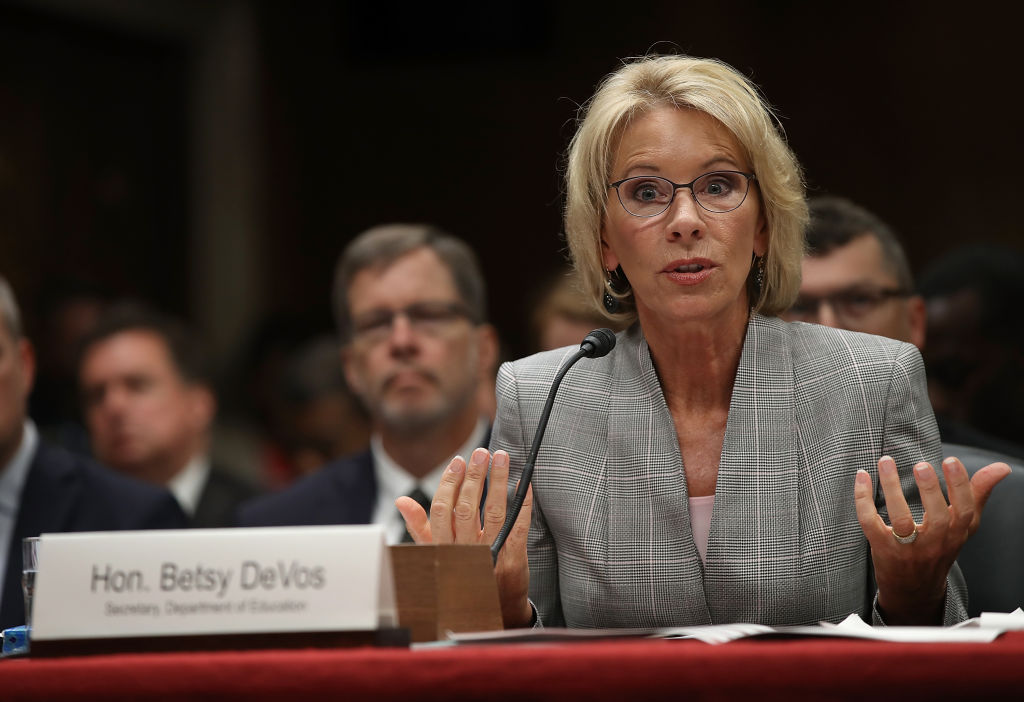 What does billionaire GOP donor Betsy DeVos know about the U.S. education system? If her confirmation hearing were any indication, she knows very little. Any principal in the country could run circles around DeVos intellectually, so this pick was an obvious giveaway to the donor class. Her most embarrassing moment at her hearing was a line about guns being useful in schools to chase away bears.
Next: He married the boss's daughter.
3. Jared Kushner: White House Senior Adviser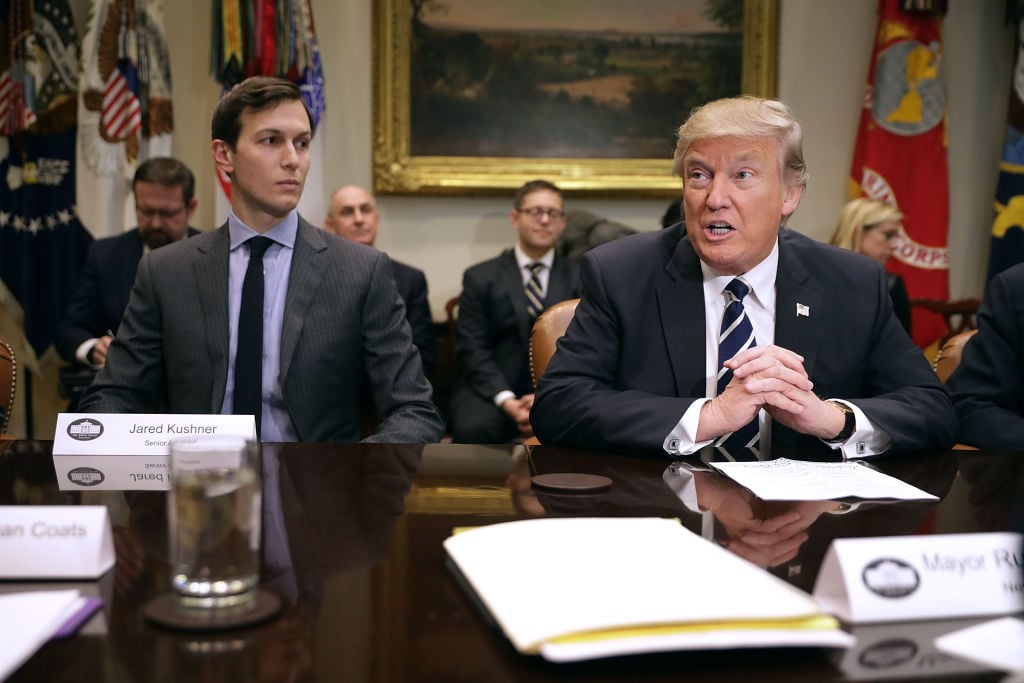 By now, you've heard most of the jokes about Jared Kushner, the president's son-in-law tasked with too many jobs in this administration. Kushner inherited real estate holdings worth a fortune but managed to put it all in jeopardy by overpaying on a huge building before the financial crisis. Meanwhile, his stint as owner of The New York Observer impressed few people. Next stop: 1600 Pennsylvania Avenue.
Next: It's a family affair.
2. Ivanka Trump: White House Senior Adviser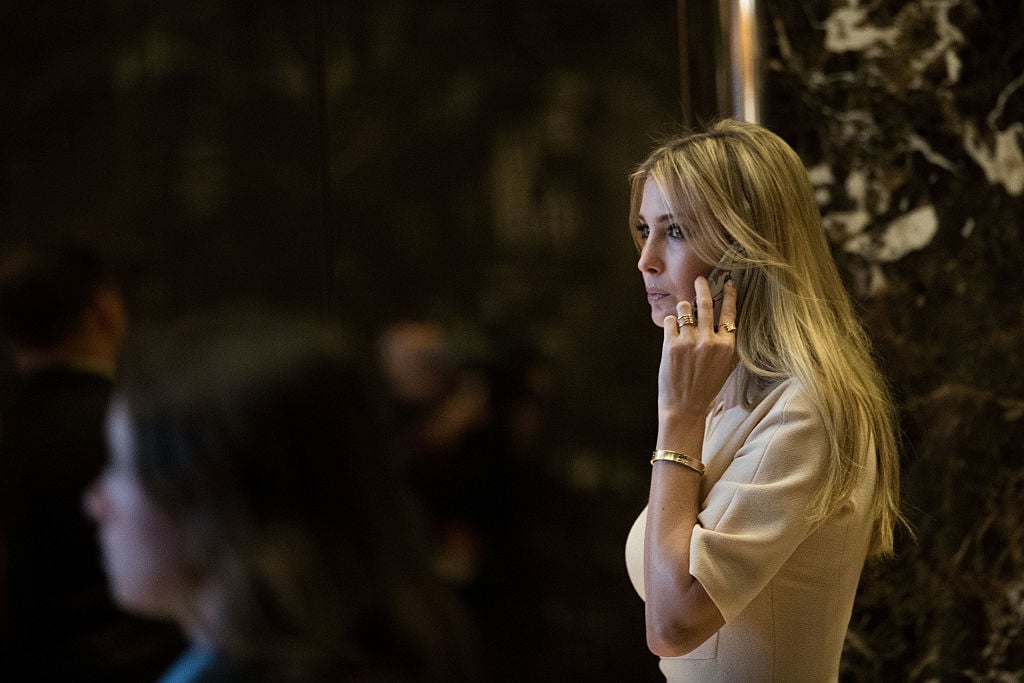 You could feel a large part of America recoil in horror as Ivanka Trump, previously known as a handbag designer and Instagram poster, began representing the country as a surrogate for her father. We expected different. In 2016, President Trump tweeted, "I am not trying to get 'top level security clearance' for my children. This was a typically false news story." His tweet quickly became a false claim, as the unqualified Ivanka currently has security clearance.
Next: You might call being unqualified a trickle-down effect of this administration.
1. Donald Trump: POTUS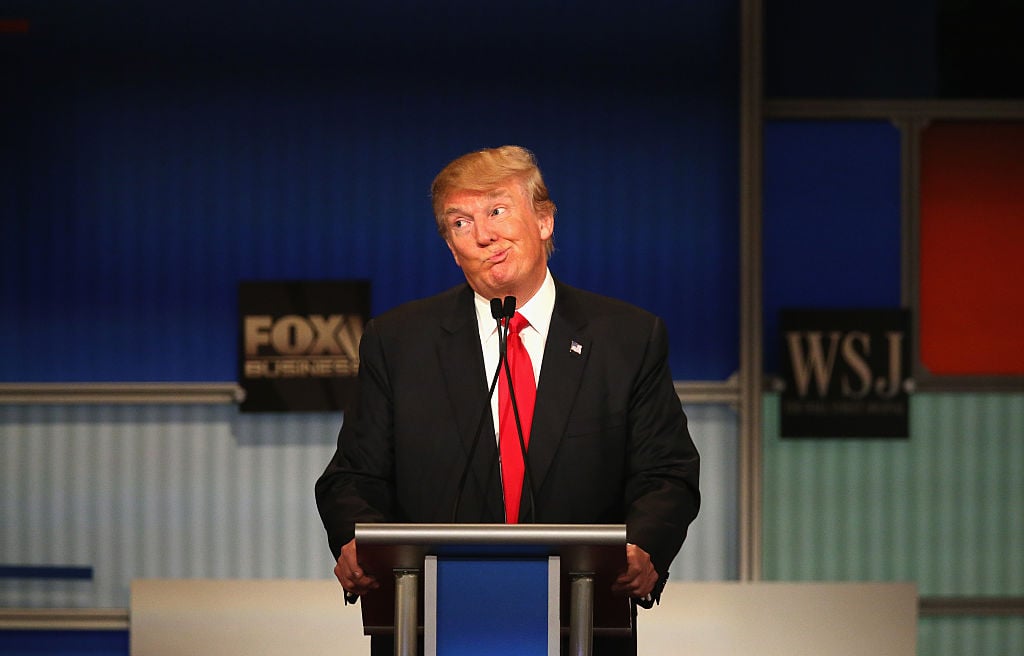 Donald Trump doesn't know he can't launch investigations into rivals because he feels like it. He believed he could revoke the license of NBC because they reported something he didn't like. Recently, after another mass shooting, he tweeted about the wrong place. We could go on but there are too many examples to include.
The guy doesn't know the first thing about being president. "Running it like a business" has failed miserably. To be fair to American voters, he didn't win a majority or even a plurality of the vote. But this should be a lesson to anyone who dislikes the chaos of 2017: Do your homework before you vote.
Check out The Cheat Sheet on Facebook!