Lefkofksy Is Now Groupon's Sole Coupon King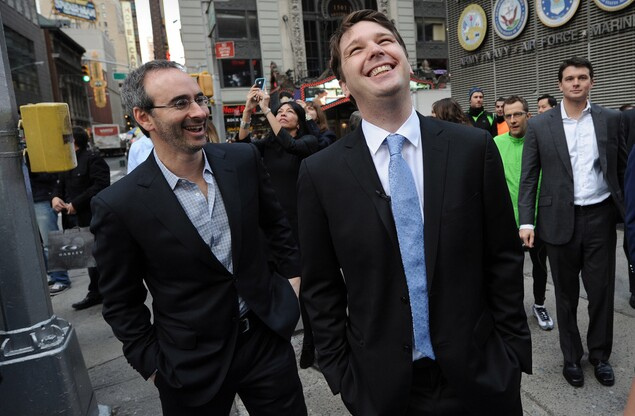 Billionaire Eric Lefkofsky may not be the most uncontroversial man in the consumer business sphere these days, but his official appointment to CEO of Groupon Inc. (NASDAQ:GRPN) Wednesday successfully helped the company ride a post-earnings-report shares surge that continued well into Thursday.
The coupon company released its second-quarter earnings report Wednesday, reporting a 7.1 percent rise in sales and a smaller-than-expected net loss.
According to Bloomberg, that optimistic report, coupled with the company's announcement that it was officially instating Lefkofsky as its sole chief executive officer, allowed analysts and investors to witness restored faith in the couponer that has certainly seen its ups and down since its founding in 2008.
At the beginning, Groupon initially saw great success with the coupon business that offers discounts via daily emails to restaurants, activities, and other local services — however, since the rise of smartphones and tablet consumers, the company has struggled to keep up and fortify its mobile offering.
That struggle was also exacerbated by tension and discord at Groupon's head as Lefkosky and co-founder Andrew Mason struggled to cooperate and come to agreements over the company's various business strategies. But while Groupon scrambled for years to build a united executive board and a business model that everyone could agree on, investors now seem confident that having Lefkofsky as Groupon's sole chief executive is exactly what the couponing company needs to continue its current stock rally.
Bloomberg reports newly appointed Chairman Ted Leonsis insists that, "We have too much to do to take a transition right now. The next few years are critical, and we're confident that Eric is the right leader for this stage of Groupon's evolution." Other speculators aren't so shy about their belief that this isn't the whole case.
Due to the fact that Lefkosfsky owns 17 percent of the company's common stock and controls 26 percent of shareholder votes, many feel as though the appointment of any other CEO was never really an option.
Adam Charlson, executive vice president of recruiting firm DHR International explains, "The degree of ownership that Lefkofsky has, coupled with his serving in an operating capacity, probably made it next to impossible to get an outside CEO to take a look at actually joining."
Fair or not fair, all eyes are now on Lefkofsky ever since Mason got the boot in February. Luckily, the CEO has been with the company since its 2008 beginning and thus understands its successes and misteps. No one can deny that Lefkofsky still doesn't have the greatest track record in terms of failed past ventures, but if Groupon's second-quarter earnings report is any indication of what's to come, then the company's future may not be as ominous as it once seemed.