Legal Costs Keep 2013 Bank Profits From All-Time High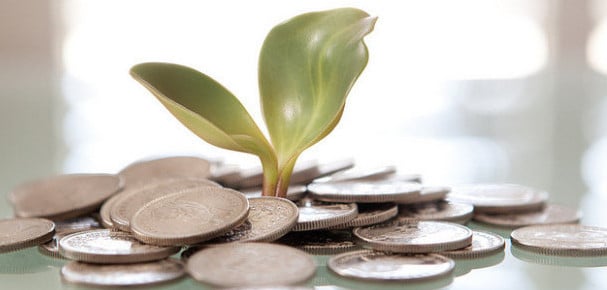 If any banking analysts are looking for a sign that the massive blight the financial crisis left on the financial sector's balance sheets has passed, they need look only as far as the combined profit of the six largest banks in the United States. Together, JPMorgan Chase (NYSE:JPM), Bank of America (NYSE:BAC), Citigroup (NYSE:C), Wells Fargo (NYSE:WFC), Goldman Sachs (NYSE:GS), and Morgan Stanley (NYSE:MS) generated more earnings last year than in any year since 2006.
That milestone was hit even though these six banks paid around $18.7 billion to settle allegations of financial misdeeds ranging from violations of the Banking Secrecy Act to misrepresentations of the quality of mortgage-backed securities sold to investors, the reckless manipulations of trading strategies, and the sale of toxic mortgages to government-owned financiers.
Net income for JPMorgan Chase, Bank of America, Citigroup, Wells Fargo, Goldman Sachs, and Morgan Stanley rose 21 percent to $74.1 billion, according to analyst estimates compiled by Bloomberg. A combination of cost-cutting measures, the roaring stock market rally, and the dissipation of crisis-era burdens like bad loans made 2013 a profitable year for the industry.
Only the $84.6 billion earned by these six banks in 2006  – when the U.S. housing bubble was at its peak — ranks higher. If ignoring the litigation and other legal expenses were possible, U.S. banks would have topped their previous record this year. Legal costs were 76 percent higher in 2013 than they were in 2012, making last year the most expensive year for banks in terms of legal costs since at least 2008.
According to quarter reports filed with the Federal Reserve, JPMorgan set aside $11.1 billion for litigation and legal costs during the first nine months of 2013, while Bank of America set aside $4.8 billion, and Citigroup allocated $1.4 billion. Legal costs increased at all six institutions except Wells Fargo and Morgan Stanley, where they fell 1.2 percent to $413 million and 14 percent to $211 million, respectively.
"Legal-related costs significantly impacted results in 2013, and we think they'll stay elevated in the near term," Barclays analyst Jason Goldberg said during a phone interview with Bloomberg. "Banks will try to get a lot done in year-end results to have less of a burden in 2014."
But while legal expenses are expected to diminish somewhat in the coming year, they will likely not completely dry up. The Wall Street Journal reported Tuesday that federal investigators are examining whether several Wall Street banks — including Citigroup, JPMorgan Chase, Goldman Sachs, and Morgan Stanley — misled clients by deliberately mis-pricing residential mortgage-backed securities between 2009 and 2011.
JPMorgan in particular will still feel the brunt of legal expenses. Over the past 12 months, the bank has paid more than $23 billion to settle various criminal and civil charges, and CEO Jamie Dimon has said he expects legal expenses to remain high in the near future. More than $20 billion in penalties is an amount that few banks other than JPMorgan could pay and remain financially viable.
Wall Street analysts expect the bank to earn as much as $23 billion in profit in 2014, earnings far greater than any other lender. Yet JPMorgan, the nation's largest bank by assets, will likely see its fourth-quarter and 2013 full-year results take a hit thanks to its settlement bill.
Wall Street's big banks will not begin the earnings season until Tuesday, with JPMorgan and Wells Fargo reporting first. Analysts expect Wells Fargo, the nation's fourth largest bank, to announce an annual profit larger than JPMorgan, and if that is the case, it will be the first time Wells Fargo's full-year earnings surpass those of its larger rival since 2009.
Analysts expect the San Francisco-based Wells Fargo to report that fourth-quarter net income increased 4.1 percent from the year-ago period to $5.3 billion, while full-year net income is expected to rise to $21 billion, a fifth consecutive annual record.
Comparatively, analysts are expecting that JPMorgan's fourth-quarter profit slid 14 percent to $4.9 billion and annual profit dropped 21 percent to $16.9 billion, ending three straight years of record annual earnings. The latest addition to the bank's settlement bill was a $2.6 billion sum federal regulators exacted from JPMorgan for its failure to warn regulators about Bernie Madoff's suspicious banking activity.
Questionable mortgage lending practices of Wall Street banks were long the concern of the Department of Justice, and JPMorgan, Bank of America, Citigroup, and Wells Fargo all settled claims regarding the quality of the mortgage-backed securities they sold during the years preceding the financial crisis.
In 2013, Citigroup and Wells Fargo resolved allegations brought by the Federal Housing Finance Agency that they sold troubled mortgage bonds to government-owned financiers Fannie Mae and Freddie Mac. Bank of America also settled with Freddie Mac for $404 million and Fannie Mae for $11.6 billion last year.
Thanks in part to the broader stock market rally and in particular thanks to the strength of banking profits, 2013 was the best year for U.S. financial stocks since 1997, with the 24-company KBW Index advancing 35 percent.
Still, banks are still setting aside money for legal expenses. "Even into 2014, legal could be a drag for the whole industry," CreditSights senior banking analyst Pri de Silva told Bloomberg. "But it can't be any worse than it was last year." However, there are far more factors than upcoming legal expenses to consider when analyzing further profit growth for these six banks.
With both fixed-income and mortgage banking remaining depressed, banks will have to focus on implementing further cost-cutting measures, including staff. The six biggest banks already reduced their workforces by 29,000 employees in the first three quarters of last year, with many of the layoffs coming from the lenders' mortgage businesses.
More from Wall St. Cheat Sheet:
Follow Meghan on Twitter @MFoley_WSCS