Legal Marijuana: What the First Official Report Says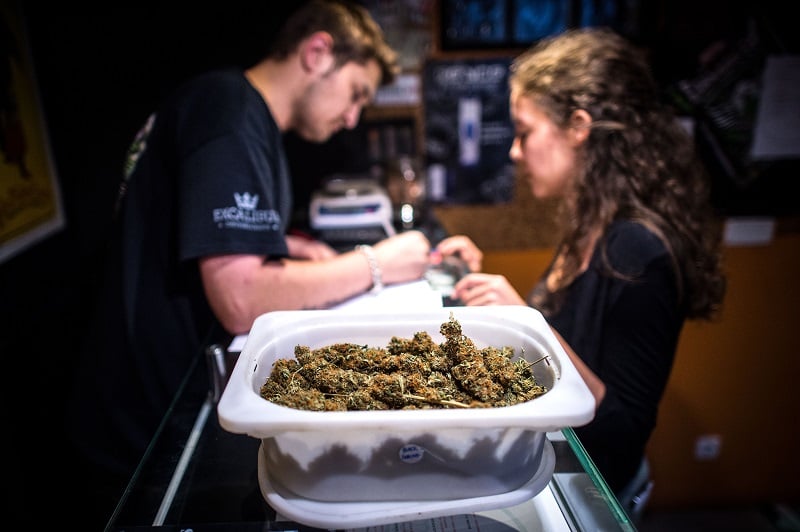 As a part of its marijuana legalization initiative passed in 2012, I-502, Washington state is required to issue periodic reports on how its 'experiment' with cannabis is going. Those reports, put together by the Washington State Institute for Public Policy — a think tank based in the state capital of Olympia — are to be released in 2015, 2017, 2022, and 2032, according to the Brookings Institute.
Well, 2015 is upon us, and with that, the first official report from the WSIPP on Washington's legal marijuana law. The issue is that it doesn't really gives us much of a gauge on whether it's been a success or not, stating, almost right off the bat: "This report does not contain findings on whether I-502 has had any effects on outcomes. Effects of the law will not be detectable until several years after implementation. The next required report, due September 1, 2017, will include initial results of outcome analyses."
We have to wait two years to get some actual insight into the law's effectiveness. Bloody terrific.
So, what can the report tell us?
In a nutshell, the WSIPP report lays out a framework for how the law will actually be evaluated. Basically, it's a research plan for future reports. And if you were to boil it all down to three main points, the WSIPP will evaluate how the law has been implemented, what the causal effects of the law have been, and a benefit-cost study.
While this report may be disappointing to those hoping for some clear indications as to whether marijuana legalization has been a success or failure, we need only to look at what we do have available. Sales and tax revenue have topped the hundreds of millions, and thousands of jobs have been created. That's to say nothing of the savings the state has seen in law enforcement costs, and the influx of cash being brought in by tourists who have traveled to the Evergreen state and checked out a legal shop or two.
As of the one-year anniversary of the first legal shop opening in July, the state had secured $70 million in tax revenue out of $257 million in sales. That's all money that, had the law not been implemented, would've gone to the black and grey markets.
So, while the WSIPP report has left us without much to go on, it's still fairly clear the passing and execution of I-502 in Washington has not been a disaster. In fact, it seems to be going pretty well. But there's still room for improvement.
Washington's law, which differs in a few key ways from the similar law put into place by Colorado voters, did hamstring the market when things initially began. There weren't many retail shops open, and only a relative handful of those who were awarded cannabis business licenses had put them to use. Add high taxation to the mix, and the ignoring of the state's medical marijuana laws, and the result was lackluster. High prices and short supplies stymied sales, and a lot of people simply stuck to the black market, or the medical marijuana market.
But changes were made. Taxation was altered, the medical marijuana rules were changed (much to the dismay of many), and prices have gone down as supply has increased. The market, you could say, has found its feet.
Perhaps the most significant aspect of the WSIPP's study being released, and the subsequent disappointment in its contents, is that lawmakers in many other states were eagerly waiting to see if there were any clear indications of success or failure. Many states are considering legalization measures for themselves — California and Ohio jump immediately to mind — and any fodder that could support or refute Washington's success could have swayed some opinions.
Alas, we'll have to wait another couple of years for the 2017 report. That's not likely to stop other states from pushing legalization, which Ohio will likely vote on this year, and many others in 2016. For now, we can keep looking at the information that is available — sales data, crime statistics, job creation, etc.
Follow Sam on Twitter @SliceOfGinger
More from Money & Career Cheat Sheet:
Want more great content like this? Sign up here to receive the best of Cheat Sheet delivered daily. No spam; just tailored content straight to your inbox.