Legal Marijuana: Why the States Are Loosening The Leash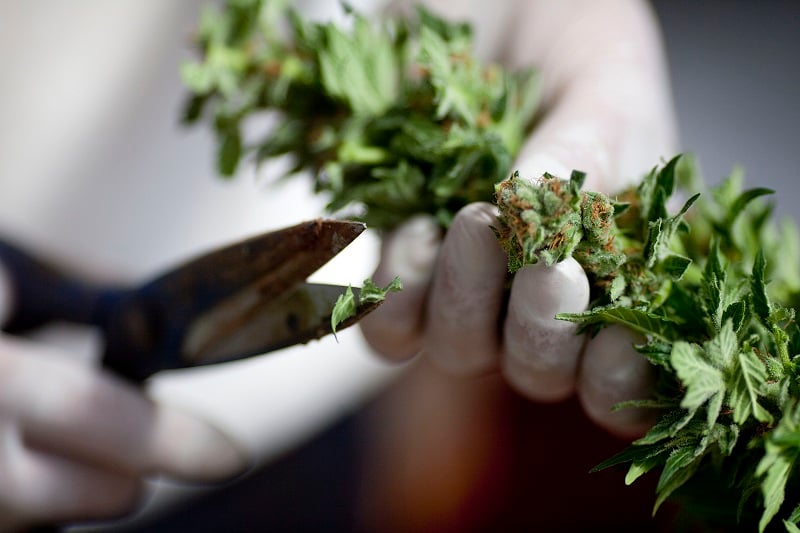 It appears we're witnessing the marijuana industry's transition out of the experimental phase. With only a few actual, accessible legal markets in the United States, marijuana – though attractive and promising – has been viewed with a high level of skepticism by both lawmakers and investors. There's room for explosive growth, but also the possibility that the whole industry could be shut down overnight. But booming sales, coupled with little or no trace of negative externalities, is leading states to loosen up a bit, and let the hidden hand work its magic.
For states with planned legal marijuana markets in operation – as of right now, that's Washington, Colorado, and Oregon (Alaska's working on it) – the industry has been a boon. Jobs are being created, revenues are being redirected away from street dealers and to voter-approved coffers, and law enforcement agencies are freeing up resources to be used elsewhere.
Just look at the numbers: Colorado alone saw nearly $1 billion in sales in 2015. Experts are projecting the industry nationwide to top $6.8 billion this year. The industry is on fire, and as a result, regulators are easing up a bit.
Take a look at Washington state, which took a much more conservative approach to legalization than Colorado did. Washington put control of its pot laws in the hands of the state's Liquor Control Board, whose handling has been criticized as being too slow and stringent. But now that we're a couple of years in, the board is relaxing requirements, and issuing new business licenses to those looking to get into the industry.
Washington also relaxed its taxation policies, which ultimately increased prices of cannabis product at retail stores well-above street value. That meant that instead of going through legal channels, people would still purchase from street dealers, or through (unregulated) medical cannabis dispensaries. But again, we're seeing the government bodies in control take a more hands-off approach, with lower taxes, and by allowing more businesses to open up.
Colorado's more liberal approach has attracted more attention, more business, and more revenues. Washington lawmakers are recognizing that, and planning their next moves accordingly.
Washington's legislators' caution wasn't completely unwarranted. From a regulator's perspective, crafting marijuana policy is tricky. Prior to the 2012 voter-backed initiatives, no one had done it before. So putting together a plan from scratch presented a lot of challenges. Needless to say, legislators stepped lightly, putting together laws that kept the industry on a tight leash.
But we reiterate, Colorado's laws were a bit less stringent than Washington's, and as a result, the state saw better results. Other states, like Oregon, took note, and mirrored Colorado's policies more so than Washington's when making its own laws. This is ideally how things are supposed to work; it's the idea of the 50 states acting as laboratories.
What this means for the future of the legalization movement, and for the economy as a whole, is that open, freer markets – in cannabis cultivation and trade, anyway – are clearly winning out over heavy state control. Nobody knew how the legalization "experiment" was going to work out, and the good news is that states (as we're seeing with Washington) are adapting. Colorado keeps bringing in revenues from fees related to cannabis business licenses, and is better off for it. Washington's catching up.
Oregon's industry is still getting off the ground. The Oregon Liquor Control Commission is still in the process of figuring out ways of licensing legal stores, and according to Oregon Public Radio, it looks as though none of the businesses themselves will open up until late this year. Sales are still happening, though, at the state's medical marijuana shops. Once legal shops open, that will be phased out.
Going forward, with a slew of states on top to legalize (or try to legalize) during this year's election period, legislators will continue to watch what's happening out west. We're seeing states adapt and take a more hands-off approach, which is evidently working to funnel people away from black and gray markets. That's the biggest issue – if the legal market is too difficult or expensive to access, consumers will go someplace else.
Ohio tried to push through a legalization effort that was heavily regulated – some might say it was cronyism – and the voters didn't buy it. So, consumers are paying attention, and it seems that people favor open, hands-off approaches from the states.
If states go that route, as it seems most should, consumers, entrepreneurs, and ultimately state legislators should all come out as winners.
Follow Sam on Facebook and Twitter @SliceOfGinger
More from Money & Career Cheat Sheet: