Lehman Bros. Chases Intel, Buffett Banks on Moody's, and 3 Other Hot Stocks
Intel (NASDAQ:INTC): Though Lehman Brothers went bankrupt a few years ago, the entity is still on the war path, and has set Intel in its sights over accusations that the chip maker seized $1 billion in collateral, which allegedly breached a swap agreement. Intel gave $1 billion to a derivatives unit of Lehman Brothers in exchange for 50.5 million Intel shares in 2008. Intel then terminated the agreement when the bank went bankrupt, and made off with the $1 billion in collateral, Lehman asserts.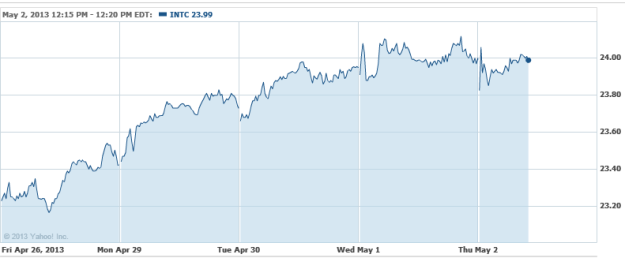 Moody's (NYSE:MCO): There is a reason that Warren Buffett is at the top of the investment pinnacle, and he continues to remind us why. Following the news that Moody's settled its lawsuits stemming from the financial crisis regarding fraud allegations tied to subprime mortgages, Buffett sold off his stock in the company over the last three days, for the highest prices the stock has seen in six years. Buffett unloaded 1.75 million shares, garnering about $59.93 to $60.94 a piece.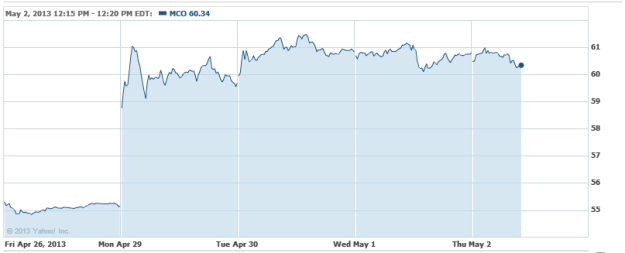 ExxonMobil (NYSE:XOM): Following a prominent leak from its Pegasus pipeline that soaked the streets of Mayflower, Arkansas in crude, the same pipeline has made another appearance, this time in the backyard of a home in Missouri. The company said on its website that cleanup was nearing completion, and that repairs were set to begin shortly. The cause for the leak is still unknown, and although the leak was minimal — an estimated one barrel or so — it is raising concerns about the integrity of the aging pipeline.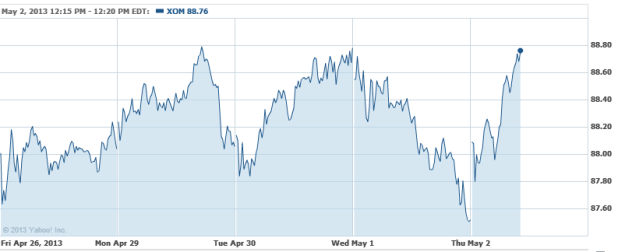 Boston Beer Co. (NYSE:SAM): A lower-than-expected quarter has sent stock of the Boston Beer Co. plunging over 11 percent, despite the company beating top line sales. Net profit fell, as did gross margins, which fell around 6 percent off the mark that the company was hoping for. Management also warned on a conference call that competition in the space has intensified, as both big and small brewers are aggressively pushing their craft brands.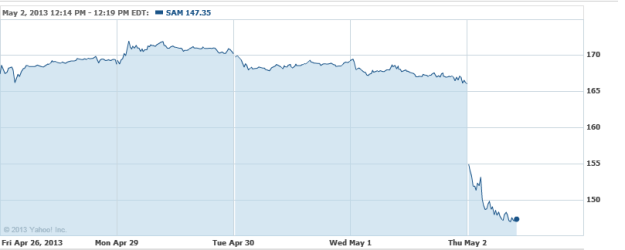 MGM Resorts International (NYSE:MGM): Shares are up after reporting a revenue beat for the first quarter, and favorable gains in the U.S. casinos (up 3 percent year-over-year) and Chinese casinos (up 6 percent). "Our first quarter 2013 results are the best we have reported since the beginning of the downturn five years ago," said CEO Jim Murren. Consolidated casino income rose 5 percent, while rooms revenue rose 2 percent.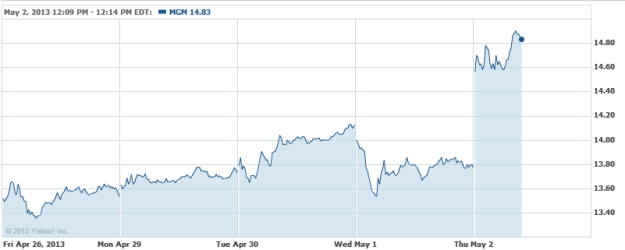 Investing Insights: Where Will EMC Go Next?