Lender Processing Services Announces Settlement and 3 Hot Stocks on the Move
Zynga (NASDAQ:ZNGA): Current Price $2.63
Zynga's (NASDAQ:ZNGA) chief game designer, Brian Reynolds, is leaving the company after almost four years on the job. This is one more high profile departure from Zynga after Chief Creative Officer Mike Verdu quit in August. Reynolds was said to be one of the game designers in the running to fill Verdu's vacancy, however, Zynga chose Tim LeTourneau for the position. Reynolds contributed in the creation of Zynga games FrontierVille and CityVille2, as well as helped out with FarmVille2 and ChefVille.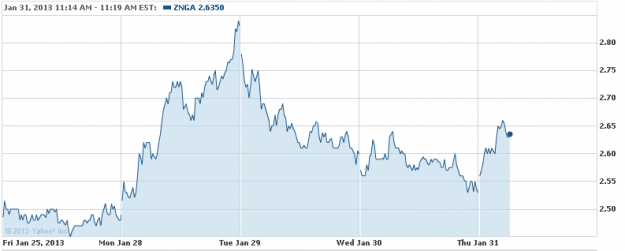 Amazon.com (NASDAQ:AMZN): Current Price $270.53
Amazon Studios, the film and series production arm of Amazon.com (NASDAQ:AMZN), announced that five children's test pilots had been approved for production, following on the decision in December to greenlight comedy pilots. That brings to 11 the number of approved pilots under production. These 11 pilots will be streamed on Amazon Instant Video, Prime Instant Video, Love Film UK and Love Film Germany for users to view and give their feedback. Viewers' opinion will decide which of these pilots Amazon Studios would finally produce.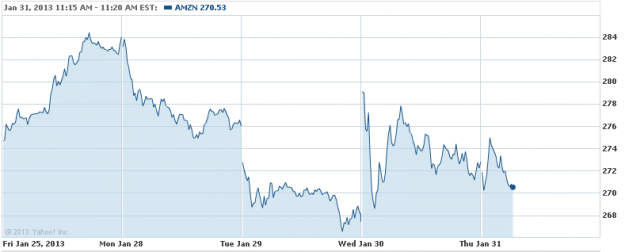 Are these stocks a buy or sell? Let us help you decide. Check out our Stock Picker Newsletter now.
CreXus Investment Corp (NYSE:CXS): Current Price $21.99
Real estate company CreXus Investment Corp (NYSE:CXS) is being acquired by Annaly Capital Management Inc (NYSE:NLY) for $13 per share payable in cash. The price represents a 17.1% premium to the price of the company's share on November 9, 2013, the day before Annaly announced its bid.

Lender Processing Services Inc (NYSE:LPS): Current Price $23.93
Lender Processing Services Inc (NYSE:LPS), which provides integrated technology and services to mortgage and real estate industries, announced a multistate settlement of $127 million reached with the attorneys general of 46 states and the District of Columbia resolving the various enquiries in connection with its processing of mortgage foreclosures. The company also announced settlement of the securities fraud litigation filed by St Clair Shores General Employees Retirement System.

Don't Miss: Has Facebook's Stock Already Peaked?