Less Is More For McDonald's, Elan Rejects Royalty Bid, and 3 More Hot Stocks
McDonald's (NYSE:MCD): The fast-food chain has announced that global comparable sales increased 2.6 percent in May, helped by a healthy uptick in U.S. sales by new menu items and the focus on "everyday value." Strong sales in the U.K. and Russia helped make up for the mediocre results in France and Germany, while Chinese sales also lagged in the wake of the avian flu scare according to the company.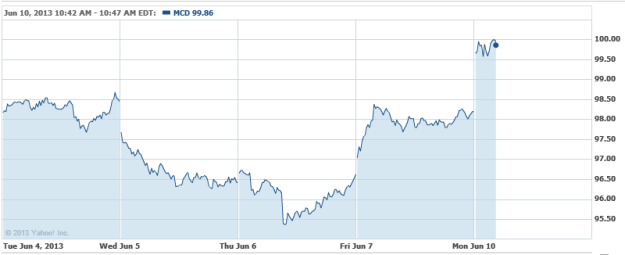 Elan Pharmaceuticals (NYSE:ELN): The Irish drug maker has turned down Royalty Pharma's increased bid for the company, on the basis that Elan still believes its American suitor undervalues the firm and its flagship Tysabri multiple sclerosis drug. Elan is reportedly exploring other interests, as it has received other unsolicited corporate bids. Royalty Pharma's latest offer could be worth up to $8 billion, or roughly $13 a share, up from the $12.50 previously and an extra $2.50 if Tysabri achieves certain sales milestones.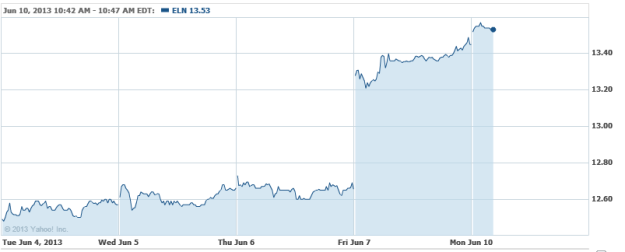 Exide Technologies (NASDAQ:XIDE): Shares of the battery maker have plummeted following the announcement that the company has filed for Chapter 11, as it faces $31 million in interest payments in August, only to be hit again with the maturity of almost $52 million in convertible debt a month later. JPMorgan Chase (NYSE:JPM) has issued the floundering company a $500 million bankruptcy loan.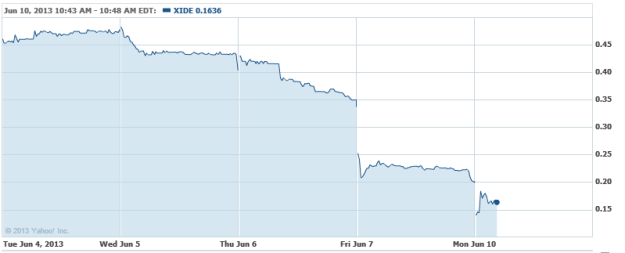 France Telecom (NYSE:FTE): French authorities have reportedly held Orange CEO Stephane Richard for questioning, over his role in an arbitration process back in 2008 that provoked a rather significant payout to businessman Bernard Tapie. Richard was the chief of staff for the current IMF leader Christine Lagarde at the time of the payout, and will be joined in questioning by Jean-Francois Rocchi, who headed a financial institution created to hold the non-performing assets owned by the Credit Lyonnais bank, according to sources.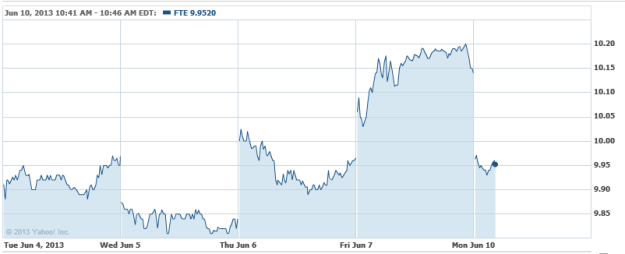 Don't Miss: Why Do Celebrities Love Walmart?