Life Gets New Thermo Fisher Bid and 2 Stocks Riding 52-Week Highs
GAIN Capital Holdings (NYSE:GCAP): Closing price $5.27
GAIN Capital's board reported that it received FXCM's letter dated April 8, which contains a proposal to purchase GAIN for 0.3996 shares of FXCM Class A common stock for each share of GAIN common stock. As a result, the board will consider this proposal, along with a range of options to build shareholder value, but there is no assurance that any transaction will be consummated. GAIN is a global provider of online trading services. Shares closed up 23.42 percent on Tuesday at $5.27, and have been traded between $$3.86 and $5.44.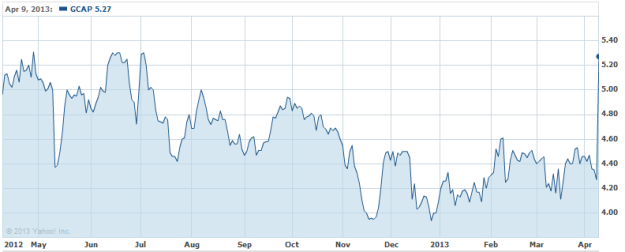 Regeneron Pharmaceuticals (NASDAQ:REGN): Closing price $191.08
The firm entered into a new operating lease agreement with BMR-Landmark at Eastview for additional laboratory and office space at the Regeneron complex at the Landmark at Eastview in Mt. Pleasant, New York . The new facilities will include roughly 297,000 square feet of laboratory and office space in two buildings to be built by BMR, with the company constructing tenant improvements and certain base building work. The initial term of the lease expires on June 30, 2029. Shares closed up 1.38 percent on the day at $191.08, having been traded in a range of $107.31 and $192.83.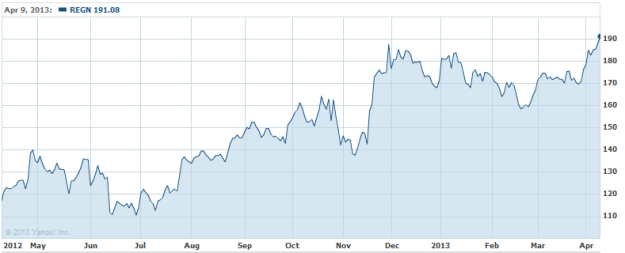 Life Technologies Corp. (NASDAQ:LIFE): Closing price $66.19
Late on Tuesday, Thermo Fisher Scientific made a binding offer for Life Technologies Corp., as private equity firms hurried to finalize a consortium to take the genetic testing equipment maker private, according to knowledgeable sources. Thermo Fisher met a bid deadline on Tuesday but private equity firms developing a joint bid missed it and were working late into the evening to secure the equity required to support an offer. Shares closed up 1.32 percent on the day at $66.19, and have been traded in a 52-week range between $39.73 and $67.85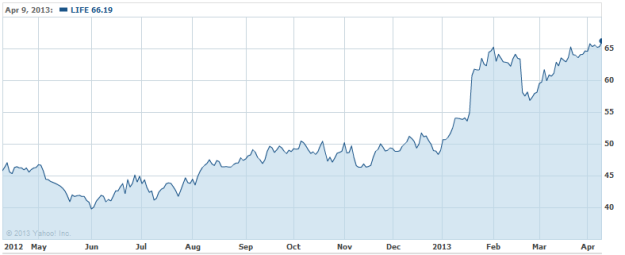 Investing Insights: What Do These Factors Say About Philip Morris?