Life Technologies Acquired and 2 More Stocks at 52-Week Highs on a Blue Monday
Life Technologies (NASDAQ:LIFE): Closing price $73.11
Thermo Fisher Scientific (NYSE:TMO) will pay roughly $13.6 billion for Life Technologies in a transaction that will permit the scientific instrument maker to benefit from the expected growth of personalized medicine, which employs genetic analysis to customize treatments to patients. The firm said Monday morning that it will spend $76 in cash for each share of Life Technologies. Shares of both firms then started climbing before markets opened and continued to rise into the afternoon. Life Technologies offers over 50,000 products and delves into genetic analysis and engineering, stem cell therapies, and chemicals used in forensics and food safety. Its next-generation DNA sequencing, presently utilized in research labs, is created to sequence a person's entire genome in one day for $1,000, which is quicker and cheaper than previous forms of analysis. Shares closed up 7.51 percent on Monday at $73.11, and have been traded between $39.73 and $73.50.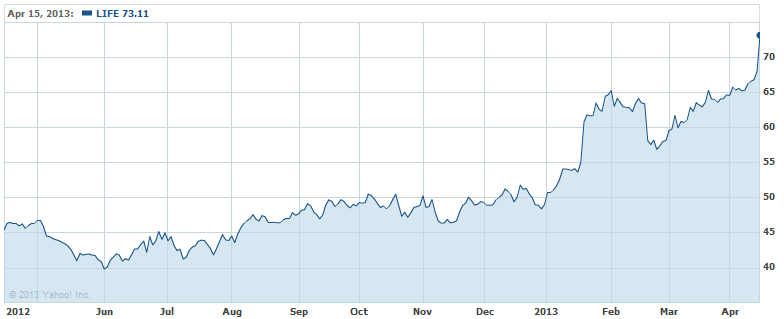 Hawaiian Telcom Holdco (NASDAQ:HCOM): Closing price $23.65
On Thursday, Hawaii's top provider of integrated communications solutions for business and residential customers, visited the NASDAQ MarketSite in Times Square. To mark the occasion, Chief Executive Eric Yeaman rang the Closing Bell. Shared closed up 0.81 percent on Monday, and have been traded in a 52-week range of $16.28 to $23.99.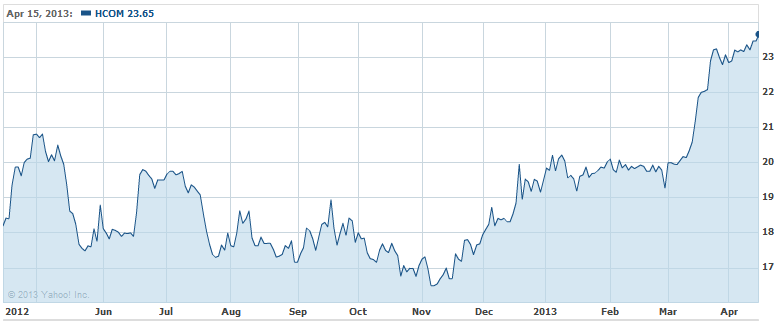 Gladstone Land Corporation (NASDAQ:LAND): Closing price $17.47
Gladstone Land has purchased a farm near Covert, Michigan, containing 119 total acres and 89 farmable acres. The property has water on site and is currently farmed for blueberries. Linked with this acquisition, the firm has leased the property to a corporate farmer who has farming operations in Michigan, Georgia, and Florida. Shares closed up 2.76 percent on Monday at $17.47, having been traded between $14.00 and $18.74.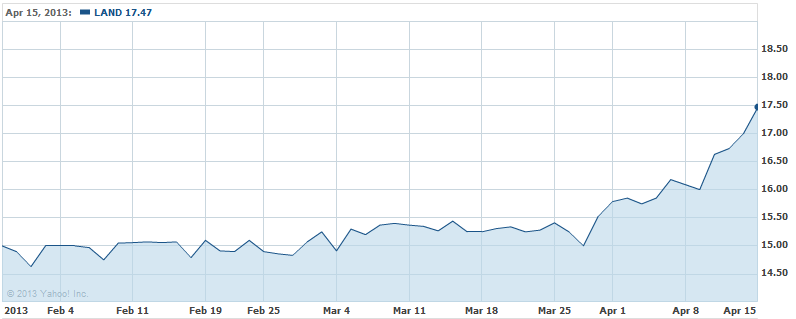 Investing Insights: Is Dendreon Undervalued?