LinkedIn Overhauls Its Moneymaker and 2 Other Buzzing Social Media Stocks
Facebook (NASDAQ:FB) has acquired Osmeta, a mobile startup that has seemed to slipped beneath the radar. The company made the purchase last week, just prior to the launch of Facebook Home. Osmeta boasts some serious chops, having been started by some alumni from Google (NASDAQ:GOOG) and IBM (NYSE:IBM), though its purpose isn't entirely clear — its "about" page reads: "world-renowned hackers and highly accomplished researchers capable of herculean software engineering." Osmeta has yet to release a product, and Facebook's intention for the company is murky as well.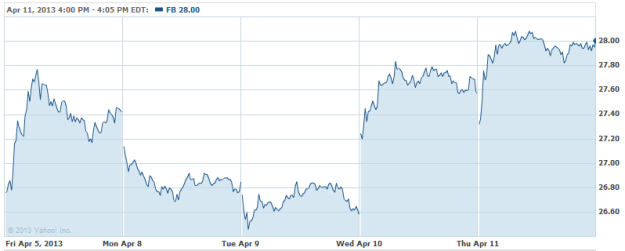 LinkedIn (NYSE:LNKD) has some good news for investors: the recruiting tool, a staple in the firm's business model which grew 90 percent in the year over year for the fourth quarter, and made up 53 percent of sales for the company, has been to the shop for a refresh. It now sports a more clean, simpler user interface, and LinkedIn has blessed the tool with some more advanced search functions, and a dashboard-type view for the user.  

Mark Pincus, during his first trip to India, took some time to deliberate on what a great investment the country has been for his company, Zynga (NASDAQ:ZNGA). Zynga opened its Indian operations in 2010, which has expanded quickly to become the second largest global office for the company. Industry sources told the Times of India that Zynga is planning the release of a real-money gambling game for the Indian market, similar to the one launched recently in the U.K., to much fanfare.

Don't Miss: March Import and Export Prices Reflect Limited Global Demand.