Linn Energy Upgraded at BofA Merrill Lynch and 2 More Heavily Traded Stocks to Follow
Linn Energy (NASDAQ:LINE): Current price $25.13
On Monday, Bank of America Merrill Lynch analysts indicated that they do not think the accounting practices of Linn Energy significantly affected the cash flow the firm pays to its investors through dividends. While upgrading the shares, the analysts said that Linn Energy's accounting for derivatives employed to hintain energy output have not misled investors or placed its high dividend at risk. The analysis focuses upon the non-generally accepted accounting practices through which Linn Energy reports to its shareholders and, particularly, its so-called "distributable cash flow."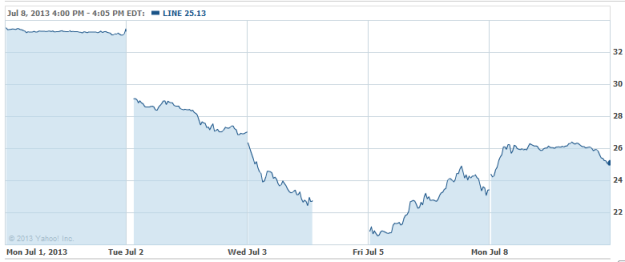 Qualcomm (NASDAQ:QCOM): Current price $59.99
Qualcomm has taken over the 14th rank from EMC in a study of analyst recommendations at the major brokerages for the underlying components of the S&P 500, said ETF Channel. In calculating the rank, analyst opinions from the top brokerage houses were collected, tallied, and averaged. The underlying components were ranked accordingly.
Oracle Corp. (NASDAQ:ORCL): Current price $31.65
Current and former Oracle employees have reported to Business Insider that in the past two years, experienced salespeople have been exiting Oracle in numbers, disquieted by the tough sales quotas that originate partly from Oracle's purchase of Sun Microsystems. Oracle assures investors that this situation is no longer ongoing. The analyst Pat Walravens at JMP Securities said this week that "An enormous amount of the tenured salesforce has left," citing his own sources, adding that many of them had been at Oracle for 10 to 20 years. Oracle would not comment when contacted by Business Insider.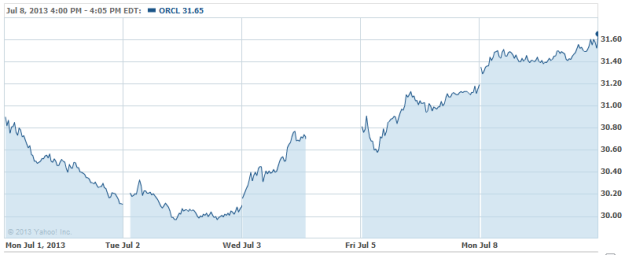 Don't Miss: Oil Spill Claims Are Continuing to Pour in for BP.